United Kingdom 'The Class of 1938': Lucy Schaufer (mezzo-soprano), Huw Watkins (piano), Wigmore Hall, London, 29.6.2018. (MB)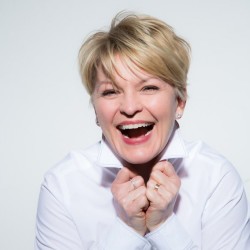 William Bolcom – Songs from Minicabs (2009)
Joan Tower – Or like a … and Engine (1994)
John Harbison – North and South, Book I: 'Late Air' (2001)
Charles Wuorinen – Twang (1989)
Hedy West (arr. Michèle Brourman) – 500 Miles (1961, world premiere of arrangement)
John Corigliano – The Passionate Shepherd to His Love (2017, world premiere)
Bolcom – Graceful Ghost Rag (1970)
Frederic Rzewski – War Songs no.1 (2008)
Gordon Lightfoot – Black Day in July (1968, world premiere)
Peter Yarrow (arr. Brourman) – Sweet Survivor (1978, world premiere)
Corigliano – MetaMusic: 'Dodecaphonia' (1997); 'Marvellous Invention' (2001); 'End of the Line' (2008)
Wild Plum Arts is 'determined to get new music written and performed. If you're a composer,' we read on the front page of its website,' we would like to help you. If you're not a composer, but you like new music or even the idea of new music, and you want to do something to support its creation, we hope you'll help us to get this done.' This late night Friday Wigmore Hall concert was its first concert. Highly enjoyable and interesting in itself, it also augured well for whatever the future might bring; to put it another way, your support would clearly both be appreciated and rewarded.
Co-founder Lucy Schaufer teamed up with pianist (and composer) Huw Watkins in a programme of music by American composers, all born in 1938, and all save one (Hedy West) still with us. Schaufer told us that this had been a dream of hers since she had been a student at Tanglewood; now that dream had become reality. Her engaging introductions, both to the concert proper and to many of the items not only informed and entertained, but drew the audience in, made the evening feel as much a gathering of friends – which, in many ways, is precisely what it was – as a public occasion.
'I feel good' from William Bolcom's Minicabs was the first of several very brief Bolcom song contributions, the others 'People Change', 'Food Song', and the closing 'Finale: Mystery of the Song?' There was something of an American Poulenc to the wit on display, although the miniaturism told of something different. In these, as in the other songs we hear, Schaufer proved the consummate hostess, teacher, and confidante, Watkins very much her equal, her chamber music partner. Sometimes he had the field to himself, shining equally in the toccata-like Joan Tower Or like a … an Engine, Bolcom's own  'Graceful Ghost Rag' from Three Ghost Rags, and Frederic Rzewski's  Wae Songs no.1, which served very well as an introduction to an over protest songs, Gordon Lightfoot's Black Day in July, a response to civil unrest in Detroit', 'motor city', and to Peter Yarrow's (Peter as in Peter, Paul, and Mary) Sweet Survivor, wistfully looking back at those headier days.
The sheer variety of styles and motivations might have overwhelmed or made for a less than satisfying whole, yet such was not the case in the slightest. This was a programme in the best sense curated, both on paper and in the hall. Schaufer's generosity of taste and spirit shone through, ensuring that even if, in the abstract, some of the music might not have been 'your sort of thing', you would most likely have been happy indeed to have your preconceptions challenged, perhaps even your mind and ears opened. And so, if all too predictably, the greatest find for me in abstracto proved to be Charles Wuorinen's Twang, somehow both as knotty and as blinding in its clarity as the late Stravinsky (Webern too perhaps?) after which it seemed to take, neither I nor anyone else was listening in abstracto. Categories dissolved or transformed. This was an evening of song – and above all of song in performance.
Please do, at the very least, have a look at Wild Plum Arts's website. Whether you feel able or willing to contribute to the long-term goal of acquiring 'a secluded property in which to run an artists' residence,' or would just like to watch the composer interview videos – the two need not be mutually exclusive – it is surely worth a few minutes of your time. So too, I am sure, will the next concert be. For these artists, next stop is the Buxton Festival, thence to Ravinia.
Mark Berry