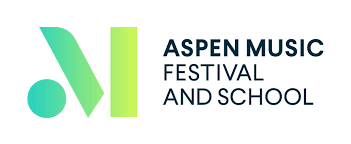 United States Various composers, 2018 Aspen Music Festival [1]

Aspen Festival Orchestra, Benedict Music Tent, 1 July
Jonathan Biss (piano), Robert Spano (conductor)
Beethoven — Piano Concerto No.1 in C major
Shostakovich — Symphony No.7 in C major 'Leningrad'
Chamber music, Harris Hall, 2 July
Ravel/Roland Kato — Ma mère l'oye (Mother Goose Suite); Andrew Harley (piano), Bing Wang (violin), James Dunham (viola), Desmond Hoebig (cello), Timothy Pitts (bass)
Wagner/Wesley Hanson — 'Elsa's Procession to the Cathedral' from Lohengrin
Alan Fletcher — Fanfare and Variations on 'Slane'; Student trombones, Per Brevig (conductor)
Recital by Susanna Phillips (soprano), Myra Huang (piano), Harris Hall, 3 July
Barber — Hermit Songs, op.29
Schumann — Frauenliebe und -leben, op.42
Wolf — Mignon Lieder from Goethe-Lieder
Libby Larsen — Try Me, Good King: Last Words of the Wives of Henry VIII
Junction Trio, Harris Hall, 5 July
Stefan Jackiw (violin), Jay Campbell (cello), Conrad Tao (piano)
Christopher Trapani — Passing Through, Staying Put
Ives — Piano Trio, op.86
Ravel — Piano Trio
Professionals and more than 600 students combine for an eight-week immersion in classical music, and the rest of us enjoy their efforts at the Aspen Music Festival, with its casual atmosphere of a Rocky Mountain resort town. The first week of July sketched a fine example of the musical breadth and quality typical of this hybrid of training and performance.
Public offerings included a rousing Shostakovich 'Leningrad' Symphony from the Aspen Festival Orchestra in the 2,000-seat Benedict Music Tent. A magnificent recital by soprano Susanna Phillips and an invigorating outing by the young Junction Trio graced the 500-seat Harris Hall.
Phillips scored the highlight of the week. A late substitute for the originally scheduled Renée Fleming, Phillips directed her opulent sound to pointedly express a glorious range of emotional nuances, with longtime collaborator, pianist Myra Huang. Though Huang could occasionally overpower Phillips, especially when the soprano sang in the lower range, they were together in intent.
Samuel Barber's Hermit Songs, the words mostly translated from 8th to 12th-century Irish texts, focus on men who elect to live alone, usually for religious reasons. Phillips invested each one with a different personality — some dead serious, some humorous — and her voice always found ways to comment further.
Balance problems were no issue elsewhere, starting with Schumann's heart-on-sleeve Frauenliebe und – leben, a collection of lovestruck songs intended to express his fiancée Clara Wieck's feelings. In a brief introduction, Phillips acknowledged that today's listeners might criticize his efforts, but she prefers to believe that the composer shared the same blind devotion expressed in the sublimely sweet music. The performance was delicious.
Hugo Wolf's 'Mignon' songs express a weightier kind of passion, especially in the last one, 'Kennst du das Land', which rose to a climax that might have tested Phillips' lyric soprano, but she nailed it for a thrilling finish.
Even more turmoil emerged in Libby Larson's Try Me, Good King: Last Words of the Wives of Henry VIII (2001), the texts preserved from the five discarded wives the 16th-century English king. Phillips found a rainbow of colors in the various iterations of anger, sorrow, serenity and logical argument, and plenty of dramatic power.
After all this serious stuff, the encore achieved hearty laughs in seven acerbic Mark Twain quotations set to hilarious musical effect by composer Gordon Myers. Two make references to his his 1998 set, Do You Sing, Mr. Twain? 'On Wagner' uses a snippet of Die Meistersinger to illustrate Twain's quote, 'Wagner's music is really much better than it sounds.' The finale, 'Rules for Writing No.14,' rings elaborate expansions referencing Handel and Verdi while merrily violating Twain's two-word 'rule', 'Eschew surplusage.' Among opera singers today, only Bryn Terfel nails humor as perfectly as Phillips did.
In their recital Thursday in Harris Hall, violinist Stefan Jackiw, cellist Jay Campbell and pianist Conrad Tao, a.k.a. the Junction Trio (the initials of their last names spell JCT) lavished bracing technique and jaw-dropping precision on piano trios by Ives and Ravel. Jackiw set the scene for the rambunctious Ives piece in an introduction that sketched the composer's life story and how it affected the music. A thorny first movement resolves with an unexpected major chord, a scherzo that blatantly calls itself a 'joke' merrily clashes totally different but familiar strands, and the finale veers toward nostalgia. The playing here never let up in intensity.
A sense of unity, especially in dynamics and rhythmic thrust, made the Ravel Trio come together impressively. Tao led the way, pushing the music to surge and ebb, etching delicate tunes and harmonies one moment and pulling out the throttle for thrilling climaxes.
On a change-of-pace chamber music program on Monday, faculty artists and 15 student trombonists took on a short work by Alan Fletcher, the festival's president and CEO, and there was also a sumptuous reading of Ravel's 1911 Mother Goose Suite, arranged in 1999 for a quintet by Los Angeles violist Roland Kato. Pianist Andrew Harley corralled the ensemble, led with sweet tone by violinist Bing Wang. The score's unusual voicings often required violist James Dunham and cellist Desmond Hoebig to play higher than Wang's melodic line. Timothy Pitts completed the quintet on bass.
Per Brevig, principal trombone of the Metropolitan Opera orchestra for 26 years, conducted 15 student trombonists and rushed them through Wesley Hanson's arrangement of 'Elsa's Procession to the Cathedral' from Lohengrin. Dedicated to Brevig, Fletcher's new piece, Fanfare and Variations on 'Slane,' started with a snappy fanfare, then varied the number of instruments in play in several colorful variations of the Irish hymn of the title, diving into pungent harmonies at the close.
The week began Sunday in the tent with the Festival Orchestra under music director Robert Spano. The 79-minute course of Shostakovich's Symphony No.7, inspired by Nazi Germany's lengthy siege of Leningrad, calls upon every aspect of an outsized orchestra. The professionals leading each section distinguished themselves in their moments in the spotlight, most notably Elaine Douvas on oboe and John Zirbel on French horn, as well as percussionist Cynthia Yeh on the snare drum that dominates the long, torturous buildup of the first movement.
The full orchestra, paying close attention to Spano's dynamics and tempo, painted a vivid picture of the siege and its human torment, reaching a well-earned climax in the finale (Joseph Pereira driving the finish on timpani) before receding into a quiet lament.
The first half of the program featured a soft-edged, quasi-pastel performance of Beethoven's First Piano Concerto by both the soloist, Jonathan Biss, and the orchestra.
Harvey Steiman
For more about the Aspen Music Festival click here.