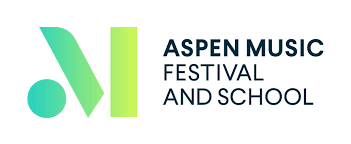 United States Various composers: Aspen Music Festival 2018 [2]

Benedict Music Tent, 6 July 
Ray Chen (violin), Aspen Chamber Symphony/Nicholas McGegan (conductor)
Mozart — Symphony No.31 in D major, K.297 (K.300a), Paris; Violin Concerto No.5 in A major, K.219
Ibert — Hommage à Mozart
Bizet — Symphony No.1 in C major
Chen encore: Paganini — Caprice #21
Harris Hall, 7 July
Helen Grime — Clarinet Concerto [(Juan Gabriel Olivares (clarinet), Aspen Contemporary Ensemble)]
Stravinsky — Sonata for Two Pianos (Conrad Tao, Elliot Wuu)
Duruflé — Prélude, récitatif et variations, op.3 [Nadine Asin (flute), CarlaMaria Rodrigues (viola), Andrew Harley (piano)]
Fauré — Piano Quartet No. 2 in G minor, op.45 [Sylvia Rosenberg (violin), James Dunham (viola), Michael Mermagen (cello, Anton Nel (piano)]
Harris Hall, 7 July
Arnaud Sussmann (violin), Paul Neubauer (viola), David Finckel (cello), Wu Han (piano)
Beethoven — String Trio in G major, op.9, no.1; Piano Trio in G major, op.1, no. 2
Brahms — Piano Quartet No.1 in G minor, op.25
Benedict Music Tent, 8 July
Aspen Festival Orchestra/David Robertson (conductor), Stefan Jackiw (violin), Joaquin Valdepeñas (clarinet), Per Hannevold (bassoon)
Andrew Norman — Play: Level 1
Korngold — Violin Concerto in D major
R. Strauss — Duet-Concertino
Ravel — La valse
The cellist David Finckel and his pianist wife Wu Han always deliver more than expected. For their recital in Harris Hall they chose two extraordinary partners in crime, the violinist Arnaud Sussmann and the violist Paul Neubauer, in early Beethoven and Brahms.
Wu Han's introductory remarks explained that Beethoven made his first splash in Vienna with his Op.1 piano trios, followed three years later with his Op.9 string trios. When Brahms hit Vienna in 1861, he opted for a piano quartet, topping it off with an extroverted rondo finale of gypsy inspiration, something he knew the Viennese would relish.
That last is what set off two memorable encore turns by Neubauer. Entering from the back of Harris Hall, he played his way down the aisle, weaving sinuous gypsy phrases, serenading Joan Harris (after whom the hall is named), all the while accompanied by the others on stage. The audience lapped it up, and well they should. It was inspired jollity with soulful music-making.
The program opened with Beethoven's String Trio op.9 no.1, a cheerful romp that includes some finger-busting piano work, which Wu Han dispatched with élan. Attention to dynamics and unity of pace and tempo were the order of the day, with Sussman and Neubauer fitting smoothly with Finckel. Sussman took the lead with assurance and presence, as he did throughout the proceedings, and Neubauer matched them, nuance for nuance.
In the Piano Trio op.1 no.2 that followed, Wu Han delivered the tricky passages with flair and precision. Finckel was the linchpin, his cello line passing the melodic material back and forth, his face reflecting how each passage bounced among the musicians. If the finale turned into a headlong race to the finish line, they arrived together, breathlessly. All three pieces ended with the tempo marking of Presto, the fastest.
The Brahms quartet took off with stolid unity, veered into a sweet interlude and, as the material developed, reflected a welcome sense of discovery. The soft, muted strings brought a glow to the gently flowing Intermezzo before dissolving into an almost devotional-sounding Andante. Then came the finale, and that encore, when Neubauer turned the 500-seat hall into his personal gypsy cabaret.
Other programs over the weekend acknowledged the festival's theme for this season, Paris: City of Light, focusing on works by Parisian composers and others inspired by the French capital. Friday's Chamber Symphony program in the Benedict Music Tent managed to fuse the Paris theme with pieces written by and inspired by Mozart. Conductor Nicholas McGegan opened with a sprightly romp through Mozart's Paris symphony. Paris-born Jacques Ibert's Hommage à Mozart opened the second half with a touch of Impressionist flair.
The evening concluded with a lively traversal of Georges Bizet's early Symphony in C, written with obvious nods to Mozart (and Haydn, Schubert and Mendelssohn too) when the composer was a student at the Paris Conservatory. McGegan's irresistible energy and rhythmic bounce infused the music.
Rain intrudes on tent concerts sporadically throughout the season, and it started pounding just as violin soloist Ray Chen reached the final pages of Mozart's elegant Concerto No.5 in A major. As the audience rose to a standing ovation, the tent felt like inside of bass drum battered by a hundred percussionists. The thrum persisted through intermission. With a shrug, Chen left the stage without an encore, but returned to play it (amplified) as the rain started to let up during the second half. Paganani's Caprice No.21 showed off his chops impressively.
In Sunday's Festival Orchestra program, Ravel's La Valse represented the season's theme. Conductor David Robertson emphasized its abrasive edges from the start, rather than starting smoothly and veering off into violence. The result was intense and gripping.
Perhaps he was trying to bookend the program with something as lapel-grabbing as the opener, Andrew Norman's Play: Level 1, which opens with a sonic assault and only lets up a bit by the finish. Or maybe he intended to balance the sweetness and charm of the Duo-Concertino by Richard Strauss that opened the second half. Clarinetist Joaquin Valdepeñas and bassoonist Per Hannevold, principals in the orchestra for years, made an utterly captivating duo.
But the apex of the afternoon was Stefan Jackiw's superbly articulated, fearlessly romantic and sleek work in Korngold's heart-on-sleeve Violin Concerto. Robertson coaxed vital backing from the orchestra, whether articulating the tunes from Korngold's films or gracefully supporting the violinist as he tackled the score's challenging gestures. For an encore, Jackiw outdid himself with stately, regal and deft Largo from Bach's Unaccompanied Sonata No.3.
On Saturday afternoon's chamber music recital, the first high point was a colorful and lyrical Impressionist style Prélude, récitatif et variations by Duruflé, in which flutist Nadine Asin and violist CarlaMaria Rodrigues wove their melodic lines around soft harmonies applied by pianist Andrew Harley. Later came a muscular, energetic performance of Stravinsky's Sonata for Two Pianos played by Conrad Tao and Elliott Wuu, currently a student at the festival.
The program opened with clarinetist Juan Gabriel Olivares applying supple tone and lovely clarity to composer Helene Grime's somewhat scattered Clarinet Concerto and concluded with a surprisingly rough-edged Fauré Piano Quartet No.2 in G minor from a usually stalwart group—Sylvia Rosenberg, James Dunham, Michael Mermagen and Anton Nel.
Harvey Steiman