United States Various composers,  Aspen Music Festival [6] (HS)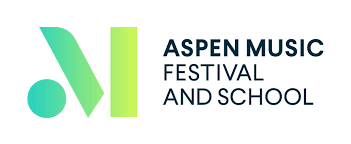 Benedict Music Tent, 20 July
Lawrence Power (viola), Aspen Chamber Orchestra/Alexander Shelley (conductor)
Bartók — Romanian Folk Dances
Esa-Pekka Salonen — Pentatonic Étude
Bartók/Serly — Viola Concerto
Schumann — Symphony No. 2 in C major
Harris Hall, 21 July
John Harbison — Mirabai Songs [Avery Boettcher (soprano), Aspen Contemporary Ensemble,
Timothy Weiss (conductor)]
Chausson — Piano Trio in G minor [Naoko Tanaka (violin), Michael Mermagen (cello), Rita Sloan (piano)]
Mozart — String Quintet in D major [Bing Wang (violin), Cornelia Heard (violin), Lawrence Power (viola), James Dunham (viola), Eric Kim (cello)]
Harris Hall, 21 July
James Ehnes (violin), Andrew Armstrong (piano)
Beethoven — Violin Sonatas No. 3 in E-flat major, op. 12; No. 4 in A minor, op. 23; No. 8 in G
major. op. 30, no. 3; No. 10 in G major, op. 96
Benedict Music Tent, 22 July
Augustin Hadelich (violin), Choong-Jin Chang (viola), Joshua Roman (cello), Aspen Festival Orchestra/Christian Arming (conductor)
Anders Hillborg — Mantra — Elegy (Homage to Stravinsky) (U.S. Premiere, Aspen Music Festival co-commission with London Philharmonic)
Mendelssohn —Violin Concerto in E minor
R. Strauss — Don Quixote, Fantastic Variations on a Theme of Knightly Character.
A truly great classical musician can make a piece you might have heard a hundred times before seem like you're experiencing it for the first time. Augustin Hadelich worked that magic with Mendelssohn's oft-played violin concerto, on Sunday in the Benedict Music Tent.
Quick tempos emphasized his signature technical precision, yet somehow he found space to let the music breathe. He shaped the violin line into a living, pulsing, amazingly fresh thing. It felt like a sleek race car whizzing over a well known course—a surprise around every turn.
Conductor Christian Arming urged the Aspen Festival Orchestra into a fleet, deft performance that kept up with the soloist most of the way. The fast parts of the opening movement glided seamlessly into moments of sweetness without losing momentum. In the silvery song of the slow movement, the violin floated easily over soft harmonies, Hadelich treading a fine line between sentiment and reticence. If the woodwinds had to scramble to keep up with Hadelich's swift articulation of the rondo theme, catch up they did. The finish felt like a wave crashing cinematically on the shore.
The encore, Paganini's Caprice No. 21, demanded a whole other dimension of technique. Hadelich made real music out of a piece meant merely to show off a soloist's chops.
Opening the concert was Mantra, a short but fascinating homage to Stravinsky by the Swedish composer Anders Hillborg, who expanded upon two famous chords in Stravinsky's Rite of Spring and made them into something entirely new and different. Richard Strauss' Don Quixote, a busy tone poem that never seems to quite get out of its own way, featured cellist Joshua Roman playing brilliantly in the title role.
Over a weekend brimming with excellent string soloists, violist Lawrence Power and violinist James Ehnes each brought their A-games to their assignments.
On Friday, Power commanded his instrument and shaped the music's dimensions and subtleties with grace and consummate expressivity in a stunning Bartók Viola Concerto with the Aspen Chamber Orchestra. As a lead-in for this concerto, he started with fearless work on Esa-Pekka Salonen's itchy Pentatonic Étude, an unaccompanied meditation written for Power in 2007. Then the concerto began, with the viola playing solo for a few measures. When conductor Alexander Shelley brought in the orchestra, soloist and conductor were clearly on the same page.
Their approach, sinewy but unprepossessing, did justice to Bartók's folk-infused work. Left unfinished at his death in 1945—the viola part complete but the orchestral music only sketched—it was completed by his student, Tibor Serly. Power and Shelley made it all feel fully integrated.
And then Power topped himself with an unforgettable encore, bringing quiet serenity, sensitivity and utmost soul to Ravel's spare setting of Kaddish, the Jewish prayer that's a centerpiece of the High Holy Days and funerals. Before starting he surprised the orchestra's principal violist, CarlaMaria Rodrigues, asking her to lead her section to intone a sustained G to underlie Power's exquisite reading. It added a beautiful layer of depth, perhaps the most emotionally touching encore in the history of this festival.
Shelley cuts an elegant figure as a conductor. He used dancer-like arm movements to draw vivid playing from the orchestra in Bartók's Romanian Folk Dances, the short opening work. In the second half, Schumann's Symphony No. 2 emerged with terrific presence, vital rhythms, impeccable balance and fine technical execution, even in the fleet scherzo and finale. Future visits from Shelley would be anticipated enthusiastically.
In Saturday afternoon's chamber music in Harris Hall, Power's viola melded effortlessly with festival stalwarts in a particularly fine Mozart String Quintet in D major. Violinist Bing Wang led the team, with violinist Cornelia Heard, violist James Dunham and cellist Eric Kim clearly enjoying the musical banter.
On Saturday night, violinist James Ehnes and his regular pianist, Andrew Armstrong, applied technical precision and keen musical insight to four sonatas starting a scheduled three-season exploration of Beethoven works for violin. If (in the first half) Nos. 3 and 4 seemed correct but a bit bland, the two G major sonatas, Nos. 8 and 10, emerged with gold-standard persuasiveness.
The scampering figures that open No. 8 heralded an amazingly deft touch from both musicians, the rhythms taut and expressiveness coming through easily. No. 10 danced and communicated a sense of intimacy with the audience.
Harvey Steiman