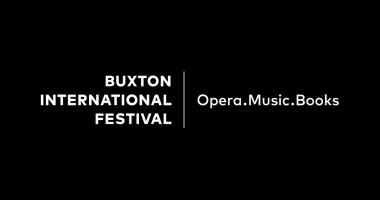 United Kingdom 2018 Buxton International Festival [2] – Mozart, Idomeneo: Soloists, Buxton Festival Chorus, Northern Chamber Orchestra / Nicholas Kok (conductor). Opera House, Buxton, 8.7.2018. (RJF)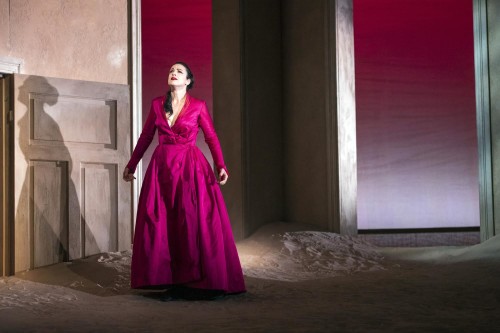 Cast:
Idomeneo – Paul Nilon
Elettra – Madeleine Pierard
Ilia – Rebecca Bottone
Idamante – Heather Lowe
Arbace – Ben Thapa
Production:
Director – Stephen Medcalf
Designer – Isabella Bywater
Lighting Designer – Mark Jonathan
Having made some success of the composer's somewhat static Lucio Silla last year (review), Buxton Festival succumbed to the vastly greater challenge of Idomeneo. Composed between the singspiel works Zaide and Die Entführung aus dem Serail, in style it is firmly an opera seria based on Greek legend. It was a genre that the composer did not return to again until his last staged work, La clemenza di Tito ten years later, when he reverted to it for a prestigious commission. This reversion is explained by the background politics of the Vienna Court at the time. La clemenza di Tito was composed contemporaneously with the mature singspiel Die Zauberflöte. Whereas in La clemenza di Tito the older and musically more accomplished Mozart was able to bend the traditional form of the genre to better encompass the dramatic thrust of the opera, in Idomeneo this ability is less evident. In consequence it consists of more rather static vocal showpieces preceded by recitative. In full the work lasts nearly four hours. Wisely, at Buxton cuts were made, reducing the performance to less than three hours including an interval and even then, the last act dragged somewhat.
The set was a simple two-sided room with styled entrances, sometimes curtained, and filled with sand to represent the beach on which the shipwrecked Idomeneo landed and where he has to fulfil his vow to Neptune to sacrifice the first person to greet him, who turns out to be his son Idamante who he at first fails to recognise after their long time apart.
The opera seria form makes considerable demands on the singers, a number of who featured in last year's Lucio Silla. New was Heather Lowe in the travesty role of the son Idamante. She looked particularly well in her costume, acted well and sang with careful musicianship whilst lacking some ideal mezzo tonal sonority. As Ilia, loved by, and loving Idamante, Rebecca Bottone, who sang Giunia last year, sings with bright even lyric tone and acts convincingly. If she is outshone by the raven haired Elettra of Madeleine Pierard (Cecilio last year) it was merely the case of brilliance upstaging excellence and looking spectacular in her costume as well.
The title role in the premiere in Munich in 1781 was sung by the then sixty-six-year-old tenor Anton Raaff. In Buxton, Paul Nilon sang the part. I don't know his age, but I well remember his sharing the role of Almaviva in Rossini's Il barbiere with Barry Banks in 1984 when both were students at the RNCM and where Nillon now teaches. Whereas Banks has maintained much of his lyric lightness and flexibility Nillon moved to heavier repertoire and time has not been as kind to his instrument which is now thicker in tone, albeit maintaining much of his former flexibility. He knows the work well and it shows in his acted interpretation albeit in one scene his costume makes him look more like Mussolini or the Spanish dictator Franco who used to appear regularly in full military rig out. As it was, Nillon soon despatched the accoutrement of the sunglasses!
On the rostrum and at the keyboard Nicholas Kok kept the variable plot going, albeit it sags from time to time. The chorus of vibrant young singers was a delight as in Alzira the evening before (review click here).
Robert J Farr