United Kingdom BBC PROM 15 – Tansy Davies, Beethoven and Brahms: Paul Lewis (piano), BBC Philharmonic Orchestra / Ben Gernon (conductor), Royal Albert Hall, London, 25.7.2018. (AS)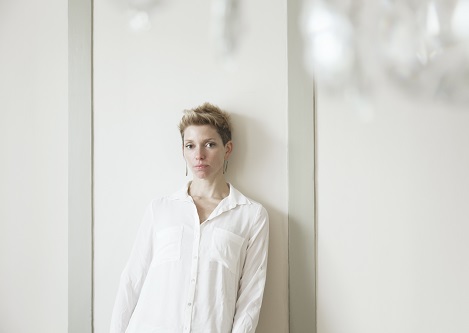 Tansy Davies – What Did We See?, Suite (world premiere)
Beethoven – Piano Concerto No.5 in E flat Op.73, Emperor
Brahms – Symphony No.2 in D Op.73
Tansy Davies's new work, the programme note told us, "…is a work of shifting perspectives and of expansions and contractions of time, where momentary events have long-ranging effects and implications, just as tiny fragments become swallowed up in the broad, cosmic canvas." How often one reads this kind of prose in connection with a new work – incomprehensible to the reader and impossible for the listener to connect to when the musical sounds reach the ear.
So, let's start with some basic information. What Did We See? is a suite in four movements taken from Davies's 2015 opera Between Worlds, based on the events that devastated New York's World Trade Center on 11 September 2001. The suite is said firstly to evoke the mood of normal everyday activity in the Center that existed before the first plane struck the North Tower, the second movement depicts the impact of the collision, then there is a "heavenly" 'Dance of Air and Wire for Earth' (whatever that may mean) and finally a serene final movement "as life regroups and revives".
How wonderful it would be to report that one was present at the first performance of a work that was destined to become a modern-day classic. Not so, it would seem. In fact, the presence of the usual array of percussion instruments combined with the high-flung description of the piece told us in advance all we needed to know. To create a masterpiece that has no structure, no rhythm and no melodic information needs a composer of the stature of Varèse or Schoenberg (in his atonal phase). On this evidence Tansy Davies does not at present reach that stature.
One sympathises with composers of today, since they have to work in an environment where traditional rules of music have been abandoned, and they strive, usually unsuccessfully, to create something that sounds new and individual. But, unfortunately, so much of that style of music sounds the same, one work to another and one composer to another. The alternative, unfortunately, is to go back to previous styles and create something that sounds like a throwback to the past or a pastiche.
How fortunate Beethoven was to live at a time when his genius had scope for development into entirely new, unexplored areas. In fact, the best performances of his mature music still have a feeling of newness, as was the case in Paul Lewis's interpretation of the Emperor Concerto.
This was characterised by quite a dashing, flamboyant approach in the first movement, with lots of energetic drive and high spirits, in a manner that one does not quite associate with this pianist. Crucially, this approach never became out of control, so it was all very satisfying. In the Adagio Lewis played in a warmly expressive manner, with generous elasticity of phrase, and the finale was rhythmically very strong and emphatic. Gernon and the BBCPO gave Lewis just the right kind of committed support, and it was a performance that refreshed the spirit.
In an interview printed in the programme Gernon had declared a strong affinity with the Brahms Second Symphony, perhaps rather a challenging statement so far as this Prom audience's expectations were concerned. The beginning of the Symphony at once poses a challenge, in that the conductor has to decide whether to beat three in a bar or in ones. Gernon at this point opted for one in a bar, which might have influenced his choice of a faster than usual basic tempo. The music wasn't at all hard-driven, but it rather slid along, in a lyrical and affectionate fashion, to be sure, but it didn't seem sufficiently grounded: there needed to be more weight in the argument. As is usual nowadays, the exposition repeat was taken. Though a nicely shaped Adagio was taken at a more conventional tempo, the final two movements did sound rather too hasty, the trio of the third far too rushed, almost inarticulate. And the finale seemed a little like a race to the finish, with a lack of firm rhythm. Superficially exciting it may have been, but not very Brahmsian.
Alan Sanders