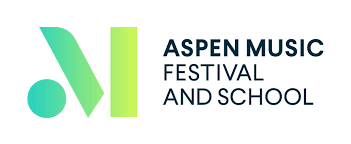 United States Various composers, Aspen Music Festival 2018. (HS)
Seen and Heard apologies for the late publication of this review.
Benedict Music Tent, 13 July
Jean-Yves Thibaudet (piano), Aspen Chamber Symphony/Robert Spano (conductor)
Bernstein — Symphony No.2, The Age of Anxiety, after W.H. Auden
Beethoven — Symphony No.3 in E-flat major 'Eroica'
Harris Hall, 14 July
Corigliano — Poem in October [Spencer Lang (piano), Aspen Contemporary Ensemble/Donald Crockett (conductor)]
Copland — Violin Sonata [Seohee Min (violin), Andrew Zhou (piano)]
Ibert — Chansons de Don Quichotte [Heath Martin (baritone), Kenneth Merrill (piano)]
Zemlinsky — Trio for Clarinet, Cello, and Piano in D minor [Joaquin Valdepeñas (clarinet), Desmond Hoebig (cello), Andrew Zhou (piano)]
Harris Hall, 14 July
Orli Shaham (piano)
Reich — Piano Phase [Micah McLaurin (piano)]; Quartet [Micah McLaurin (piano), Hannah Weaver, Bryce Leafman (vibraphones)]
Stravinsky — Septet [Joaquin Valdepeñas (clarinet), Per Hannevold (bassoon), Erik Ralske (horn), Robert Chen (violin), CarlaMaria Rodrigues (viola), Eric Kim (cello)]
J.S. Bach/Liszt — Prelude and Fugue in A minor, BWV 543
Ravel — Deux mélodies hébraïques [Krystin Skidmore (mezzo-soprano)]
Paul Schoenfield — Trio for Clarinet, Violin and Piano [Michael Rusinek (clarinet), Bing Wang (violin)]
Benedict Music Tent, 15 July
Daniil Trifonov (piano), Sun Mi Shin (soprano), Gloria Palermo (mezzo-soprano), Aspen Festival Orchestra/Ludovic Morlot (conductor)
Debussy — La damoiselle élue
Trifonov — Piano Concerto in E-flat minor
Mussorgsky/Ravel — Pictures at an Exhibition
Aiming to honor the great Russian pianist-composers he hopes to emulate, Daniil Trifonov channeled Rachmaninoff, Scriabin and Prokofiev in the Aspen Music Festival debut of his own piano concerto Sunday in the Benedict Music Tent. In the great tradition of show-off concertos, the spotlight was squarely on the pianist.
Unfortunately, composer Trifonov almost drowned out pianist Trifonov. There were times when even his best efforts at the keyboard could not be heard over the Aspen Festival Orchestra in full cry, with Ludovic Morlot conducting.
Debuted in 2014, when Trifonov was 23 years old, the piece is chock full of 'look what I can do' ideas. Virtuosity abounds, as do impressive moments of compositional flourish. If there were a common thread — an arc that tells a musical or programmatic story — the rush of pianistic explosions and dense orchestration buried it.
The only respite in the 32-minute piece was a short Andante, an intermezzo marked by lovely pianissimo playing by clarinetist Joaquin Valdepeñas, with Scriabin-like filigrees on the piano. That led quickly to the Allegro vivace finale, inspired by Prokofiev. The final pages of the score caromed between pounding rhythms and thick harmonies. A moment of sweetness from a solo violin only seemed to trigger a manic cadenza of wicked runs, broad glissandos and fist-busting chords from the soloist. It might have made a thrilling climax, except what preceded it was already so dense that it simply upped the ante on music that had already been heard for a half hour previously.
The opening and closing — Debussy's La damoiselle élue and Ravel's justifiably popular setting of Mussorgsky's Pictures at an Exhibition — demonstrated how true masters of orchestration can do it. With his characteristic soft colors and plush textures, Debussy set a French translation of a Gabriel Rossetti poem about a young woman waiting in heaven for her lover to join her. Singers from the Aspen Opera Center provided on-point vocals.
Ravel's orchestration deftly uses instrumental colors to magnify music written for piano. The results breathed, every exhale leading to peak after peak — brass in full bloom, percussion wailing away. The broad finale, 'The Great Gate of Kiev,' sent everyone home smiling.
Soloists and sections within the orchestra had moments in the spotlight, most notably principal trumpet James Wilt in the 'promenade' theme and his solo turn in 'Samuel Goldenberg and Schmuyle.' The flutes, led by Nadine Asin, excelled in 'The ballet of the chicks in their shells.' The brass as a whole distinguished itself with rich ensemble playing.
On Friday evening in the tent, the Aspen Chamber Orchestra kicked off the weekend with a thoughtful and colorful performance of Bernstein's Symphony No.2 'The Age of Anxiety.'  Pianist Jean-Yves Thibaudet, his nose buried in the score, his body language conveying that he needed to tread carefully, gave the exposed piano part its due while conductor Robert Spano coaxed the orchestra into expressive results.
There were plenty of moments of sheer beauty in Bernstein's typically eclectic score, especially a series of intertwining duets, beginning with haunting clarinets. In the first half, the tour through different styles in the 14 variations highlighted each one's unique personality, and in the second half, the contrast between the banal and the spiritual came through clearly, reaching a majestic climax at the end.
Treading carefully was a hallmark of the second half, Beethoven's 'Eroica' Symphony. Spano favored deliberate tempos, which allowed Beethoven's revolutionary innovations to come through clearly. But with dynamics played close to the vest and a pace that approached 'trudge,' whole passages went by without much nuance. Missing was the urgency that makes for a great performance.
Saturday night in Harris Hall, Pianist Orli Shaham delved into the work of Steve Reich. Pieces from early and late in Reich's career bookended music by other composers who influenced him. In Piano Phase (1967) for two pianos — among his first steps into minimalism — a curlicue 12-note pattern repeats endlessly, one pianist slipping out of sync by one beat until the patterns sync up again, creating a hypnotic counterpoint.
Pianist Micah McLaurin and star percussion students Bryce Leafman and Hannah Weaver joined Shaham in capping off the program with Reich's 2013 Quartet for two pianos and two vibraphones. The tautly organized, 16-minute orgy of rhythms and pleasing sonic overtones proved gripping from start to finish. It's stunning stuff.
In between, music by Stravinsky, Bach (by way of Liszt), Ravel and Paul Schoenfield received fine performances, even if the essence of each did not always come through. Schoenfield's 1990 attempt to upgrade Jewish vernacular music into something for the concert hall never quite cohered, despite the best efforts of Shaham, clarinetist Michael Rusinek, and violinist Bing Wang. Other than Quartet, the highlight of the evening was Ravel's Deux mélodies hébraïques. Sung with both tenderness and arresting fervor by mezzo-soprano Krystin Skidmore, Shaham at her side, it hinted at Reich's embrace of Jewish themes later in his career.
Violinist Robert Chen led an ensemble that grappled gamely with Stravinsky's spiky Septet, chosen to reflect Reich's ostinatos and pungent harmonies. Playing solo, Shaham made satisfying organ-like resonances out of Liszt's transcription of a Bach Prelude and Fugue.
Earlier Saturday, in the afternoon chamber music program, Spencer Lang lent his sleek tenor to John Corigliano's heart-tugging setting of Dylan Thomas' Poem in October, accompanied by an augmented Aspen Contemporary Ensemble under conductor Donald Crockett.
Harvey Steiman