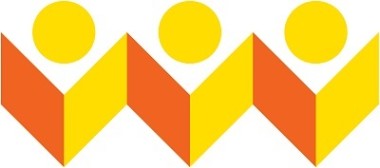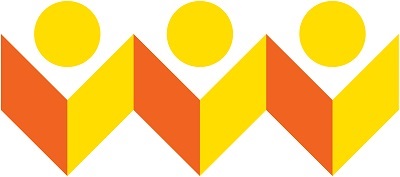 United Kingdom Three Choirs Festival [5] – Stravinsky, Walton, Ravel, Boulanger: Anna Harvey (mezzo-soprano); Magnus Walker (tenor); Timothy Ridout (viola) Three Choirs Festival Chorus; Philharmonia Orchestra / Adrian Partington (conductor). Hereford Cathedral, 3.8.2018. (JQ)
Stravinsky – Symphony of Psalms
Walton – Viola Concerto
Ravel – Le tombeau de Couperin
Lili Boulanger – Psalm 130 (Du fond de l'abime)
This programme offered a mouth-watering prospect: a selection of early twentieth-century masterpieces, each one of great significance. The programme had a discerning structure, too, not least in that it began and ended with settings of psalms.
We began with Stravinsky's Symphony of Psalms, composed for the fiftieth anniversary celebrations of the Boston Symphony Orchestra in 1930. As Gwilym Bowen put it in his perceptive programme notes, the work describes in its three movements 'a loose trajectory of a cry of distress; the hearing of that cry and its sublimation in a 'new song'; and the song itself.' The first movement, setting verses from Psalm 39, requires great precision of articulation and the Festival Chorus and the Philharmonia achieved that, with everything driven by Adrian Partington's clear beat. I relished Stravinsky's pungent, tart orchestration in this strong performance. The long, sinuous introduction to the setting of Psalm 40 was excellently voiced by the woodwind section. This austere movement seems to evoke some ancient rite and the intensity of the performance conveyed that. Stravinsky concludes with a setting of Psalm 150 but conventional jubilation and celebration seems far from his mind, not least in the slow, almost ominous opening, which sustains the ritual ambience of the previous movement. Once the pace has picked up the music must be delivered with strong rhythmic articulation and that was achieved in this punchy performance. Towards the end, as the slow music of hushed rather than exuberant praise returned, the choir articulated the important accents in the music more strongly – and therefore more effectively – than is usually the case in my experience. This was a powerful performance of Stravinsky's highly individual psalm settings.
There was a practical price to pay for tonight's interesting programme planning. A considerable amount of platform rearrangement was necessary following the Stravinsky, not least the removal of the pair of grand pianos. Despite the commendable speed and efficiency of the stage staff there was still a hiatus of some ten minutes before we were underway again.
Only a year separates the Stravinsky and Walton's Viola Concerto, which was composed in 1929, but stylistically they are poles apart. Yet I think there are also similarities. Janus-like, the Stravinsky looks back to ancient rites and rituals while at the same time this always innovative composer looks forward, not least in his often-acerbic harmonic vocabulary and in the taut orchestration. In his concerto Walton also looks forward to the trademark gestures and musical language of his masterpieces which lay in the future but he also looks over his shoulder, as he was so often to do, to the era of romanticism in music. As I listened tonight I could hear so many Walton trademarks in the score – the aching, romantic melodies cushioned by rich harmonies and textures; the bristling, exciting rhythms in fast music – but, of course, these became 'trademarks' only in the future, in works such as Belshazzar's Feast (1931), the First Symphony (1933-35) and the Violin Concerto (1937). It was in this Viola Concerto, his first major orchestral success, that we can hear, with the benefit of hindsight, Walton setting out his stall.
As soloist we had the young British violist, Timothy Ridout, who is currently a pupil of the distinguished violist, Nobuko Imai. Ridout won the Lionel Tertis International Viola Competition in 2016 and there was a delicious little irony in this because Walton wrote the concerto for Tertis, only for the great virtuoso to reject it – though he was later big enough to recant and to play the work. The first movement, Andante comodo, opens with one of those yearning, melancholic melodies so characteristic of Walton. At once, I was strongly impressed by the gorgeous singing tone that Timothy Ridout produced.  Furthermore, he was soulful and sensitive in his delivery of the music and these virtues were to recur time and again in his performance. Initially, I had some concerns that in this acoustic the orchestra might overwhelm Ridout in stretches of busy passagework, especially when he was playing in his lower register, but such concerns receded. The fairly brief second movement, Vivo con molto preciso, is a brilliant, flashing creation which calls for great energy and, as the marking says, precision. Adrian Partington ensured that the music was invested with the necessary vitality. In a dashing performance, both soloist and orchestra displayed great virtuosity. The finale, Allegro moderato, begins in a jaunty vein and Ridout threw off this music with panache. Rather like Rachmaninov, though, Walton can't resist – thank goodness – diverting into reflective and searchingly nostalgic episodes. Ridout played these soulful, lyrical sections with admirable feeling. Near the end there's an orchestral passage of no little power and the Philharmonia really delivered the goods. Then, Walton has a surprise in store – and it was a brave move for a young composer seeking to establish his reputation and writing for a virtuoso soloist (Tertis). It would be so obvious to go on from that powerful orchestra passage to a conventional, crowd-pleasing conclusion in which the soloist has one last opportunity to show off. Instead, after a hushed lyrical episode, exquisitely played by Ridout, Walton returns to the intense, melancholic vein with which the concerto began and achieves a hushed, introspective ending.
I greatly admired Timothy Ridout's performance of this great concerto, which was very warmly received by the audience. He was able to deliver when virtuosity was required but what will live longest in my memory was his wonderful response to the many ardently lyrical passages. Adrian Partington seemed to be on exactly the same wavelength as his young soloist throughout the performance and as a result the orchestral contribution was consistently satisfying.
If the first half of the concert was excellent – and it was – the all-French second half was even finer. First, we heard Ravel's Le tombeau de Couperin. This was an apt choice given that the day of the concert was, I believe, exactly 100 days from November 11th and the centenary of the Armistice, since in this suite Ravel commemorated friends and colleagues who perished in the Great War. Le tombeau de Couperin was originally written for piano between 1914 and 1917 and contained six movements. In 1919 Ravel orchestrated four of them. Tonight's performance of 'Prélude' was light and airy. Throughout the work Ravel gives particular prominence to the oboe and this afforded a great opportunity for Tom Blomfield, the Philharmonia's very young Principal Oboist, to shine. He displayed great agility in this first movement, contributing to a beautifully detailed and thoroughly engaging performance. There was delicacy and finesse in the Philharmonia's account of 'Forlane', with the rhythms nicely sprung. Tom Blomfield was back in the spotlight again in 'Menuet', his oboe seeming to sing. His colleagues in the orchestra were no less impressive, playing with great subtlety. Finally, 'Rigadoun' was mainly brisk, ebullient and light on its feet, though in the more pensive central section there was delectable playing from all the woodwind principals. Under Adrian Partington's perceptive leadership this was an excellent, refined performance. Not only was it technically superb but also, I felt it conveyed the spirit of Ravel's music in an ideal fashion. In comments on the Festival website Mr Partington said that in Le tombeau de Couperin 'joy, humour, and occasional sadness are combined through uniquely-sensitive orchestral colour.' Those qualities shone through in the performance tonight.  All week long I've greatly admired the Philharmonia's playing. I'm sure it's not cheap to have them in residence but this performance was a classic demonstration of the incalculable artistic benefits to the Festival of its partnership with an orchestra of international standing. Long may it continue.
The centenary of the tragically early death of Lili Boulanger (1893-1918) has meant welcome exposure for her music. I've been particularly glad to have opportunities to hear live performances of her setting of Psalm 130 (Du fond de l'abime), a work which hitherto I'd known only from CD. Tonight's performance was, in fact, the second I've attended this year: I heard the CBSO perform it in May (review) and I'm looking forward to attending another performance by them in a couple of weeks.
This setting of Psalm 130 took Boulanger quite some time to write: she was engaged on it between 1910 and 1917. However, I believe that the bulk of the compositional work was done while she spent a year in Rome after, in 1913, she had become the first woman to win the Prix de Rome. Though her sojourn in Rome removed her for a time from wartime France the psalm setting surely reflects the great apprehension of the French people at the time when the Great War was being waged on their soil. When one reflects also that Lili must have had a strong sense of her own mortality the tension in the music is scarcely surprising. Adrian Partington was an ideal choice to conduct this performance since he has 'history' with the work. He prepared the CBSO Chorus for the excellent 1999 recording conducted by Yan Pascal Tortelier, through which I first became acquainted with the score (review).
It's an astonishing score, which displays great originality and profound feeling. Right from the sepulchral orchestral beginning I sensed we were in for something special; the very powerful orchestral introduction was pregnant with tension. When the choir began to sing their delivery of the music and the French text was tense and troubled, just as it should be. As the score unfolded, each of the massive climaxes was expertly prepared and then thrust home with power. This is dark, dramatic music and it was articulated with great strength by both choir and orchestra.  Two soloists are required. There's a short tenor solo towards the end and it was sung by a young singer whose name is already entered into Three Choirs folklore. In 2016, Magnus Walker, then an eighteen-year-old choral scholar in the Gloucester Cathedral Choir, stepped in at literally a few hours' notice to sing the tenor role in Elgar's The Kingdom. He acquitted himself with distinction (review). Now, with 2 years of studies under his belt at the Royal Academy, he returned to fulfil an engagement in his own right. Singing from amongst the front row of the chorus he delivered his solo with fine clarity.
There's a much more substantial role for a mezzo-soprano soloist. I don't recall hearing Anna Harvey before but she impressed me tonight. Her voice carried well and her tone was very pleasing to hear. She sang her solos, which contain music of great feeling, in a satisfyingly expressive way but also with poise. Her legato was excellent, especially in her second solo where the warmth of her tone against a rich orchestral background gave great pleasure. The Festival Chorus rose to the challenge of this often-complex music with assurance and great commitment. Adrian Partington galvanised singers and players in a performance which was compelling, intense and dramatic. I don't know how many in the audience were hearing this terrific piece for the first time but to judge by the reception they accorded the performers, it made a great impact. The cause of this magnificent and profound musical cri de coeur was marvellously served tonight.
John Quinn