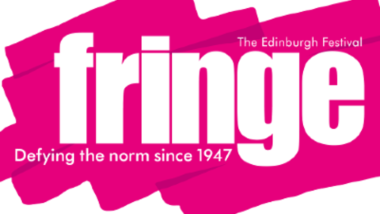 United Kingdom Edinburgh Festival Fringe 2018 [2] – ROSL Roundup: Royal Overseas League at the Royal Scots Club, 10.8.2018. (SRT)
Every Fringe I love to go and hear the young musicians that are featured in the Royal Overseas League's series of recitals. These are normally competition winners and those who have excelled in a way that gains the society's attention, and they make for exciting discoveries away from the hustle and bustle of busier festival venues.
These bright young things always face two major obstacles at the ROSL series. The first is getting an audience, something nearly every performer struggles with in a festival which seems to get bigger and busier every year. They always do remarkably well, however, and I don't think I've ever been in an audience for one of their events that has been less than about 40, which is no mean feat when you consider what else is on offer in Edinburgh in August.
The second obstacle is the performance space. This year they've moved to new premises at the Royal Scots Club in the heart of the New Town but, as in their old venue on Princes Street, their room is pretty small with a low ceiling. That means the music can sound a little boxed in, and that's something that not all performers take account of. Singers, in particular, can struggle to tailor their voice to the surroundings. I really enjoyed soprano Jennifer Witton's selection of Mozart arias, for example, but her voice is a big instrument and tended to dominate the surroundings, including the accompaniment of William Vann on the piano. Much finer was Eliot Gresty's subtle clarinet, sounding brilliant in an arrangement (with piano) of the first movement of Mozart's concerto. All three were at their best when they came together for a beautifully intimate account of Schubert's Shepherd on the Rock, the clarinet caressing every phrase lovingly (and understanding the acoustic very well).
Pianists can suffer from that acoustic misunderstanding, too, but the two I heard this week seemed to have got it pretty well. Florian Mitrea gave a dazzling account of Chopin's first Scherzo, his fingers seeming hardly to touch the keys as he darted over Chopin's fiendish chords. The two Nocturnes that followed were beautifully graded but were only a curtain-raiser to a super account of Liszt's B minor Sonata. Played with fearlessness that should have gone well beyond his age and experience, he showed an architectural understanding of the piece that is beyond many of his more famous contemporaries, and he combined that with a surety of touch that was remarkable. In contrast, Jonathan Ferucci's recital contained a clean, bracing account of Bach's Third English Suite, evoking 'joy in G minor' as he said he had been advised by Robert Levin. He had a lovely feel for the work's buoyancy, and showed beautiful delicacy in the figurations. He then plunged straight from the final Gigue into the emotional cauldron of Schubert's late C minor Sonata, giving a very mature performance that wasn't afraid of the work's darkness, not least in the growling threat in the left hand that stalked the first movement. His febrile Menuet refused to settle down, and he paced the finale like some desperate tarantella that was perpetually on the verge of collapse.
There is more to come next week, and you can find full details of the ROSL Fringe series here.
Simon Thompson
The Edinburgh Festival Fringe runs until Monday 27th August at venues across the city. For full details, go to www.edfringe.com