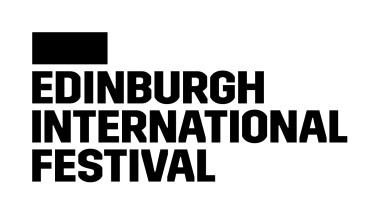 United Kingdom Edinburgh International Festival 2018 [4] – Wagner: Hallé / Sir Mark Elder (conductor), Usher Hall, 8.8.2018. (SRT)
Wagner – Siegfried (in concert)
Simon O'Neill – Siegfried
Gerhard Siegel – Mime
Iain Paterson – The Wanderer
Samuel Youn – Alberich
Clive Bayley – Fafner
Anna Larsson – Erda
Christine Goerke – Brünnhilde
Danae Kontora – Woodbird
It was either planning of Napoleonic proportions or dashed good luck that the EIF's Ring cycle should arrive at Siegfried in the same year as Mark Elder's Hallé cycle did. Either way, somebody saw the chance and went for it, and that person deserves a medal because this made for a terrific evening.
First prize goes to Sir Mark himself, whose lifetime of Wagner experience, both in the theatre and in the concert hall, came through in every bar of this masterfully shaped interpretation. Elder conducts with the long view but also with a great ear for the present details. He has a dramatist's instinct for how to pace Wagner's great paragraphs, including when to tighten the screw and when to loosen. Each act's prelude, for example, tended to be on the slow side, but this meant that the great set-pieces later in the act were all the more dramatic because of their accelerated speed. He never tweaked the tempo for its own sake, however. Siegfried's dash into the forest in Act I, for example, was breathless in its excitement, but this then dissolved into a Wanderer scene of hymn-like solemnity and beauty. Likewise, the journey through the flames in Act III was very steady, never running away with itself, culminating in a wandering violin line of rhapsodic beauty as Siegfried emerged onto the mountain top.
Wagner in concert has pros and cons, but one of the definite advantages is that you get to witness the orchestral sound unfolding in a way that you almost never manage in the opera house. It was a total treat witnessing this with the wizards of the Hallé, who Elder has crafted into a crack team during his time in charge, not least making them surprisingly brilliant interpreters of Wagner's theatrical music. Most of all my ear was drawn to the cellos and basses, who Elder seemed to use as the anchor of the whole orchestral sound, building it from the ground up. Everything coalesced around them, including the radiant brass sound, but they were an entity in themselves rather than just being building blocks. I don't thing I've ever heard the Nibelungs' music sound so vibrant as it did when they played it in the riddle scene, and they provided the secure anchor to the orchestra's breathtaking Act III prelude. I could go on, mentioning the glowing Wagner tubas, the gleaming horns and the resonant trombones, but I'll only say that the tuba, so important for the dragon and forest scenes, displayed colours I never really believed it could. Elsewhere the strings shimmered delightfully in the Forest Murmurs and propelled the love music along magnificently.
The cast of singers was superb, too. Simon O'Neill's slightly hoary voice made him a grizzled Siegfried, never really sounding young or sweet, but he sang the part with genuine heroism and he hit all the notes brilliantly, even in the Everest of the love duet. Christine Goerke's voice is not conventionally beautiful, but it's huge, and she sings Brünnhilde with the heroism required to cut through a symphony orchestra. Gerhard Siegel's Mime was a delight to watch as well as to listen to, almost managing to make the nasty dwarf sympathetic. Samuel Youn's Alberich was even finer, though, a virile baritone with a nasty edge, and his confrontation with Iain Paterson's Wanderer was the highlight of Act II. Paterson himself sang the part with honeyed lyricism that you don't hear often enough in this role, but he still managed to sound full of worldly wisdom and weariness, as though he'd been singing the part for decades. He is maturing into a Wotan for the ages. Clive Bayley made for a really arresting Fafner, while Anna Larsson sang a smoky Erda and Danae Kontora was a bright, sexy Woodbird.
I didn't think anything would be able to stand up to last year's breathtaking Walküre, but I think they just about managed it. Next year's Götterdämmerung will have a lot to live up to.
Simon Thompson
The 2018 Edinburgh International Festival runs in venues across the city until Monday 27th August. For full details click here.