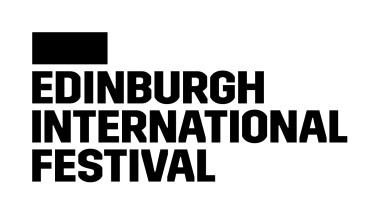 United Kingdom Edinburgh International Festival 2018 [8] – Beethoven, Chopin, Rachmaninov: Jean-Guihen Queyras (cello), Alexander Melnikov (piano), Queen's Hall, 14.8.2018. (SRT)
Beethoven – Cello Sonata in D, Op.102 No.2
Chopin – Cello Sonata in G minor Op.65
Rachmaninov – Cello Sonata in G minor Op.19
Jean-Guihen Queyras and Alexander Melnikov certainly don't look well matched. One is a boyish, über-expressive French-Canadian who plays the cello with a bob and a grin; the other is a robotic Russian pianist who looks as though he's doing all he can to avoid cracking a smile. The music they make together is extraordinary, though, being established recital partners, and the warmth of familiarity was written all through their EIF Queen's Hall recital.
The last time I heard Queyras in Edinburgh he was playing a Haydn concerto, and I praised him both for his period sensitivity and his ability to make his cello sing. He parked the period touches this time and was unafraid to use buckets of vibrato in Beethoven's last sonata; but that increased the songful quotient, and that was a quality that marked out this concert throughout. He used his instrument's beautiful, mahogany tone to deepen his identification with the music, and he seemed to have some sort of telepathy with Melnikov, the pair demonstrating the classic chamber music attribute of finishing one another's sentences, particularly in Beethoven's opening flourish. Queyras is an intense communicator, and seemed to approach the slow movement as though it were a prayer, making it an operatic aria of meditative loss. He maintained a suave touch of elegance throughout, though, even in the serious fugal business of the finale, and that also spilt over into his Chopin.
Both Chopin's and Rachmaninov's cello sonatas feature very developed piano lines, which is hardly surprising when you consider the heritage of their composers; but the achievement of this pair was that I never really noticed. Instead, Chopin's sonata came across as a piece of weight and seriousness that was borne up by both cello and piano, particularly in its elaborately structured opening movement. Much of the seriousness persisted in the Scherzo, which was faster if not necessarily lighter, and even into the busy finale. However, the Largo became a lyrical song-without-words; one long, seamless outpouring of melody that flowed forth in a seemingly uninterrupted line.
After the rhapsodic introduction, there was more of a sense of urgency to Rachmaninov's sonata, with the Scherzo having a touch of Schubert's Erlkönig in its rapid, sinister semiquavers. The finale, too, had serious business to accomplish before its rapid scamper to the finish line; but the highlight, predictably, came in the blissful slow movement, its repeated single notes here invested with individuality and warmth that really made them come alive.
If Melnikov's blocks of chords didn't quite suit the impressionistic colour of their encore, the first movement of Debussy's Cello Sonata, then the restless wanderings of Queyras' bow certainly made up for it.
Simon Thompson
The concert was broadcast live on BBC Radio 3 and can currently be heard here. The 2018 Edinburgh International Festival runs in venues across the city until Monday 27th August. For full details click here.