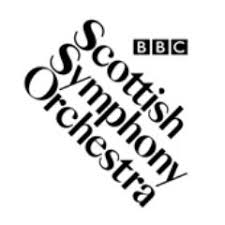 United Kingdom Copland, Thomas, Gershwin, Bernstein: Marc-André Hamelin (piano), Tracy Cantin (soprano), Kelley O'Connor (contralto), Michèle Losier (mezzo), Paul Appleby (tenor), Nmon Ford (baritone), Musa Ngqungwana (bass), BBC Scottish Symphony Orchestra / Thomas Dausgaard (conductor), City Halls, Glasgow, 20.9.2018. (SRT)
Copland – Fanfare for the Common Man
Thomas – Brio
Gershwin – Rhapsody in Blue
Bernstein – Songfest
Normally I hear the BBC SSO in the capacious surrounding of Edinburgh's Usher Hall, but tonight they were playing in the rather more snug environment of Glasgow City Halls. It's their main home, and it suits them well, but I'm pretty sure that Copland's Fanfare for the Common Man was written for a bigger venue than this. Boy, it was loud! Crashing tam-tams, thundering drums and a ringing choir of brass aren't meant to be subtle of course, but it was a right-between-the-eyes way of starting their new season; effective in its own way, with a pleasing sense of cresting the wave when the whole brass group was playing.
This all-American programme is the orchestra's contribution to the Bernstein centenary. Bernstein was a great champion of new music, so it's appropriate that they also featured the European premiere of Augusta Read Thomas' Brio, commissioned in honour of an American philanthropist of whom Read was very fond. Consequently, it's full of energy and, to my ears, had a rakishly conspiratorial air running through it, with furtive string pizzicati chasing the winds through the score. It made me think of what might happen if you crossed a cartoon soundtrack with a noir thriller, with its sparkling percussion and jagged flashes of light from the upper instruments, giving way to a galumphing ending. I rather liked it, even though I'm not sure whether in the final analysis it really went anywhere.
Marc-André Hamelin had similar levels of energy as he took on Rhapsody in Blue, and he made for a sparkling soloist in a piece that was already glittering brightly via the orchestral textures. The opening clarinet solo was sleazy to the point of decadence, and the muted brass weren't far behind in terms of character. They set the tone for a really glitzy reading, though, and the final strait, from the first appearance of the slow theme through to the glowing ending, was a real treat.
It's also a treat to hear Songfest, a Bernstein rarity that Lenny wrote for the USA bicentennial in 1976 (though it wasn't finished on time). Bernstein was trying to cast an eye over 300 years of American art by setting a series of American poems dating back to the early colonial period, and if his ambition doesn't ultimately come off then the journey is well worth it. Of the six soloists, I especially enjoyed Kelley O'Connor whose ripe mezzo was full of emotion in 'Music I Heard With You,' and who was the most enthusiastic actor of the sextet. Michèle Losier was similarly emotive in 'What Lips My Lips Have Kissed', and Tracy Cantin made a commanding impact, her soprano cutting through the texture excitingly. Nmon Ford's baritone really suited the jazzy atmosphere of 'The Pennycandystore', and I was sorry we didn't hear more from the characterful tenor of Paul Appleby. It's to Thomas Dausgaard's credit that he believes in the work enough to give it such a prominent place in their season, and he conducted it with plenty of flair and American sheen, something he must have honed during his time in Seattle. Its rampant eclecticism makes any listener's search for unity a bit of a fool's errand, but maybe that's also an asset. After a while I stopped trying to look for coherence and let myself get swept up in it, an approach that seems to work well with a lot of Bernstein's concert works. Unsurprisingly, I found myself enjoying it a lot more.
Simon Thompson
The concert was broadcast live on BBC Radio 3 and is available to listen again on the BBC iPlayer. The concert was also live-streamed on the orchestra's website.