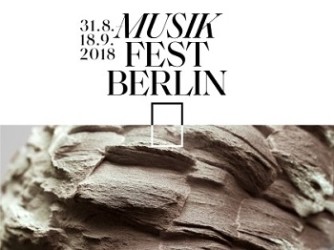 Germany Musikfest Berlin 2018 [3] – Zimmermann, Wagner: Allison Oakes, soprano (Brünnhilde), Judit Kutasi, mezzo-soprano (Erda); Simon O'Neill, tenor (Siegfried); Michael Volle, baritone (Wotan); Orchester der Deutschen Oper Berlin / Donald Runnicles (conductor), Philharmonie, Berlin, 5.9.2018. (MC)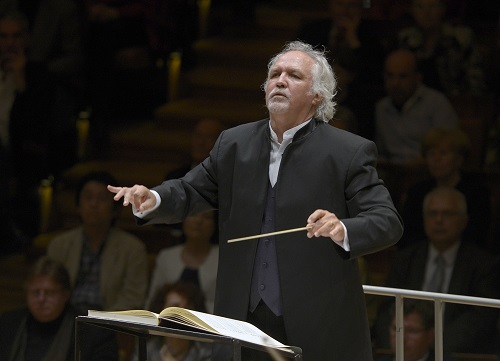 Zimmermann – Photoptosis, Prélude für großes Orchester (1968); Stille und Umkehr, Orchesterskizzen (1970)
Wagner – Act 3, Siegfried – concert staging
One of the featured composers in Musikfest Berlin 2018, German composer Bernd Alois Zimmermann is represented by a number of key works to mark the occasion of the hundredth anniversary of his birth. Zimmermann is a composer I have never encountered in the UK and his Photoptosis (Light Incidence), inspired by Yves Klein's distinctive blue wall designs for Gelsenkirchen Opera Theater was a remarkable work to commence the concert. Subtitled a Prélude für großes Orchester (Prelude for large orchestra), I wonder if this compelling and pivotal score has ever sounded so savage as this full-blooded performance under Donald Runnicles that made the heart beat faster. Opening with a sense of dark mystery, it was remarkable how the shimmering clusters of colourful sound developed into mighty climaxes and how successfully the orchestra met the considerable challenges head on.
Next came Zimmermann's final purely orchestral work, Stille und Umkehr – Orchesterskizzen (Silence and Return – orchestra sketches), written in 1970 whilst the composer was in hospital for the depressive illness that blighted his life. The final scoring was considerably more concise than his original intention which was more akin to Photoptosis. Some unusual instruments were used in the scoring such as an accordion, amplified string bass and bowed cymbal, and notable too was the string quintet positioned in an arc in front of the conductor. There is a bleak, rather achromatic sound world in the score that might easily reflect Zimmermann's distressed state of mind prior to his suicide later that year, aged fifty-two. Notable was a continual drone on the note D that weaved throughout the music, transforming as it passed from one instrument to another, while, serving as a heartbeat to the score, a small drum played by hand provided a repeated rhythm. In a work once described "as having the character of a motionless still life" the Berlin players once again excelled, providing precision and a sense of total engagement.
After the interval the audience was treated to the third and final act from Wagner's music drama Siegfried given in a concert performance, which isn't a concept I especially admire. The operas of Wagner might be meat and drink to Orchester der Deutschen Oper Berlin but it still extended complete commitment and real integrity to the familiar score. Clearly relishing the opportunity of leaving the constraints of the pit, the themes and colours in the sound production were much easier to differentiate now the opera orchestra was out on the open concert stage. Overall, the tempi Runnicles adopted worked well and he seemed to have taken reasonable care in matching the orchestral dynamics with the individual voices of the four soloists, with only baritone Michael Volle as Wotan rather struggling to be heard in the louder passages. Volle with his innate stage presence sang well enough, although for some reason his usual verve was absent. Standing out was his unforced sound-production, together with a natural warm tone. In her dark blue gown Judit Kutasi, a fine actress, was very comfortable as Erda, producing an attractive, reasonably firm mezzo-soprano that carried well. Heldentenor Simon O'Neill clearly gives great attention to his roles and this Siegfried was no exception. Whilst producing considerable power he was able to maintain good clarity, which was often crystal clear. As Brünnhilde, Allison Oakes looked stunning in her patterned, silver and turquoise gown. The soprano used her experience in the role to considerable effect with outstanding voice production, firm and unsullied, displaying her ability to create ample drama. In an evening of consistently splendid orchestral playing it doesn't seem fair to single out an individual section but I must mention the top-drawer playing of the brass. My only grumble, and a minor one at that, was the lack of English translations on the surtitles displayed around the auditorium. At the conclusion the Philharmonie audience cheered long and hard which was only what the performers fully deserved.
Michael Cookson