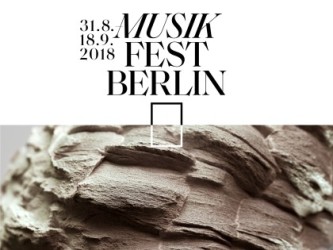 Germany Musikfest Berlin 2018 [2] – Webern, Berg, Bruckner: Anett Fritsch (soprano), Royal Concertgebouw Orchestra Amsterdam / Manfred Honeck (conductor), Philharmonie, Berlin, 4.9.2018. (MC)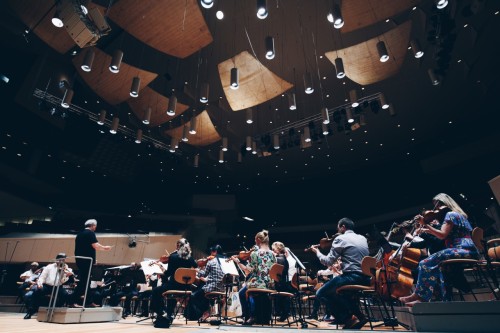 Webern – Fünf Sätze für Streichquartett, op.5; Fassung für Streichorchester
Berg – Fünf Orchesterlieder für mittlere Stimme und Orchester, op.4 (from texts by Peter Altenberg)
Bruckner – Symphony No.3 'Wagner' (1889 version, ed. Nowak)
The theme of 'Vienna' ran strongly through this Royal Concertgebouw Orchestra programme and it worked famously. Bruckner lived in Vienna for almost thirty years until his death and combining his Third Symphony composed during his time in the city with works by Webern and Berg, both Vienna born composers of the Second Viennese School, is a tried and tested formula. With such excellent works on the programme, and an orchestra of world renown everything bode favourably for a great concert and it certainly didn't disappoint. As recently as May this year at Dresdner Musikfestspiele I reported from a Concertgebouw concert where Danielle Gatti was conducting. Originally this Philharmonie concert was to be conducted by Gatti however his engagement as chief conductor was terminated this August and he was replaced here by Austria born maestro Manfred Honeck. Incidentally, Honeck continues the Vienna connection as he attended music academy in the city and played as an orchestral musician with the Vienna Philharmonic and Vienna State Opera.
A relatively early work from 1909, Webern's Fünf Sätze für Streichquartett, op.5 show influences of his teacher Schoenberg and is one of his first compositions that began to employ the so-called atonal style. Using the composer's own 1929 arrangement for string orchestra Honeck employed forty-two players. Amid the meticulous accuracy and structural order Honeck perceptively brought out the shadowy, rather somber character from these pieces of concentrated expression, traits which are often absent.
It was a rare treat to hear Berg's Fünf Orchesterlieder settings of picture-postcard texts by Viennese poet Peter Altenberg. Often referred to as his Altenberg Lieder Berg uses texts that involve the tempestuous but beautiful state of the human soul, and the intense and often painful sensations of love. My previous encounter with the work of soprano Anett Fritsch was reviewing her splendid album of Mozart opera arias on Orfeo and here her performance in the Altenberg Lieder was nothing short of remarkable as if living every word of the text. Fritsch's highly attractive voice was fluid yet focused with her mezzo-like low register revealing a dusky tone. In delightful condition and smoothly produced Fritsch was able to slide easily to her high notes and had no problem generating abundant drama when required. In the first piece 'Seele, wie bist du schöner' ('Soul, how much more beautiful are you') immediately striking was the powerful orchestral sound Honeck demanded and the precision with which it was delivered. In the fifth piece 'Hier ist Friede' ('Here is peace') quite remarkable was the wash of vividly colourful orchestral sound produced which faded away beautifully towards its conclusion.
In 1873 Anton Bruckner travelled to Bayreuth to meet his hero Richard Wagner, who agreed to be the dedicatee of the Third Symphony. The score was duly marked Dedicated to 'The Master, Richard Wagner, in deepest respect'. Often referred to as the 'Wagner' Symphony, with his Third Symphony Bruckner paid homage to Wagner with the original 1873 score elaborated with quotations, which echo motifs from Wagner's Die Walküre; Tristan und Isolde; Die Meistersinger and Tannhäuser. With the original version Bruckner had severe problems in obtaining a first performance with difficulties arising at every turn. Finally, in 1877 in Vienna it received its première with the Vienna Philharmonic Orchestra under Bruckner's baton. It is thought that Bruckner was not a highly competent conductor and sadly the performance was a disaster with many of the audience leaving before the end followed by the inevitable critical disapproval. Bruckner gave the score extensive revision including cuts and it's the so-called third version from 1889 published by Nowak that Honeck conducted here.
In the opening movement Honeck's interpretation was bold and upbeat in mood maintaining a steadfast forward momentum that felt ideal. The Concertgebouw assuredly built the weighty sound that I believe best suits the work together with wide dynamics which were expertly controlled. The treasurable second movement Adagio was beautifully performed by the Concertgebouw with a pace that felt judicious. Said to be inspired by the death of Bruckner's mother in the manner of an elegy I can't help thinking this deeply emotional movement could really be Bruckner's expression of unreciprocated love for a girl with whom he become infatuated. In the solos the principal horn was on magnificent form with the horn section in general excelling throughout. Honeck's Scherzo was vivid and punchy in the dramatic passages which contrasted with a delightful feathery playing of the Austrian Ländler so fashionable in Bruckner's Vienna. Remarkable was the sense of grandeur that Honeck produced in the remarkable Finale: Allegro sustaining an especially glorious flow that felt both compelling and satisfying. The section with the Polka over the solemn Chorale sounded gloriously impressive.
I'm not sure how often Manfred Honeck has conducted the world class Concertgebouw but at Musikfest Berlin 2018 the partnership produced a special chemistry.
Michael Cookson