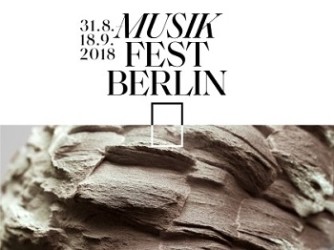 Germany Musikfest Berlin 2018 [9] – Schoenberg and Benjamin: Isabelle Faust, Anne Katharina Schreiber (violins), Antoine Tamesit, Danusha Waskiewicz (violas), Christian Poltéra, Jean-Guihen Queyras (cellos), Susanna Andersson (soprano), Krisztina Szabó (mezzo-soprano), Mahler Chamber Orchestra / George Benjamin (conductor). Kammermusiksaal, Philharmonie, Berlin, 12.9.2018. (MB)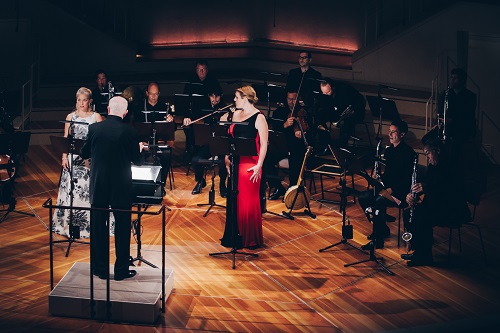 Schoenberg – Verklärte Nacht Op.4
Benjamin – Into the Little Hill 
Schoenberg and Benjamin offered a fine welcome back from Berlin and its September Musikfest to a prodigal son – especially so since, only the previous day, I had both received the first proofs for my Schoenberg biography and heard an excellent paper from George Haggett on Benjamin's Written on Skin at OBERTO's annual conference. Truth be told, there was for me little in the way of obvious connection between the two works on offer, save for the question of narration, brought very much to the fore in Martin Crimp's libretto for Benjamin's Into the Little Hill, yet also surely apparent in Verklärte Nacht. Who is telling this story – and on what authority? Two different genres, composers, ensembles, musical styles and languages nevertheless elicited two memorable performances, Into the Little Hill outstandingly so.
Schoenberg's tone poem for string sextet – we should never forget that radicalism in itself, already seeking to reconcile and to renew Wagner and Brahms – opened, if not quite on the verge of audibility, then soft, mysterious enough to make us listen: pointing ahead to Webern, even to Nono. Christian Poltéra's solo cello, soon joined by other 'lower' strings – can they really be lower when they make up four out of six? – proved febrile, indicative of human fragility, although certainly never fragile in a performative sense. Violins, especially Isabelle Faust, sometimes seemed more overtly keen to evoke elements of what may – or may not – be 'period' practice. Portamento was, at least initially, more in evidence from them, vibrato somewhat sparing. Led by Jean-Guihen Queyras and Antoine Tamesit, nocturnal blossoming thereby provoked proved a rare, even breathtaking treat. Not that any one of these musicians was 'leading' the music-making for more than a few bars: this is chamber music and so it sounded.
The violence of Benjamin's opera was certainly prefigured at times in musico-narrative gestures in the Schoenberg's performance, pizzicato anything but soothing. Narrative, moreover, was unquestionably to the fore, questioning whatever distinctions we might make between 'musical' and 'poetic' concerns. Twists and turns in individual lines aurally suggested those of a Jugendstil drawing, leaves, branches, lightness, and darkness of the forest, both material and metaphysical, emerging and transforming before our ears. Bar a patch of decidedly wayward intonation from Faust, the lack of smoothness was decidedly to be welcomed, each line seemingly re-thought, even re-composed according to the needs of the moment. The moment of change, of transformation was undeniable with Queyras's cello solo. I felt a sense of transfiguration less: perhaps that was the point. In its particular materialism, not least in the vibrato-less moonlit silver of the close, this performance seemed to declare affinity with and distance from the orchestral tone poems of Strauss.
Schoenberg's supposed antipode, Stravinsky was present, or so it sounded, in the opening of Into the Little Hill. Symphonies of Wind Instruments and Friends one might almost have called it. Moreover, soon it became clear that voices, even voices with words, might act instrumentally – take Krisztina Szabó's use of consonants in 'The Minister and the Crowd' – as well as vice versa. All along, one heard both in work and performance a chiselled precision from Benjamin – who also conducted – that might, I suppose, be likened to Stravinsky (or Ravel, or many other composers), but which is without question the composer's own. The precise choice of note, duration, timbre speaks for itself, whatever it might 'mean'. An almost unbearably suspenseful scene between The Minister and The Stranger, the latter's evil seduction both verbal (Susanna Andersson) and instrumental, made as powerful a dramatic, political point as if it had been staged.
The quiet tension of silence proved just as telling at that pivotal scene's close, the shifty politician having sworn on his sleeping child: 'unlike your god/unlike your word/unlike your smile/-[he] is innocent'. It was, though, the quiet tension of music, of musical processes, generated and generative, in the ensuing Interlude: it did what needed – what someone alleged was needed – to be done. 'Why must the rats die, Mummy?' The will of the people, in reality the satisfaction of the mob, would now be put into effect.
And so, in Part Two, the Minister re-elected, we could look or rather hear inside his head. There was an excellent, truly dramatic sense of a second 'act', of time having passed: Stravinskian sonorities once again reborn, fatally so. 'And music?' asked the Stranger upon his return. 'All music – smiles the minister – is incidental.' Is it really? The darkness of the eighth scene for 'Mother(s) and Child(ren)' was all too real, ghosts – burrowing children inside the Little Hill – in Benjamin's machine likewise. 'The deeper we burrow the brighter his music burns. Can't you see? Can't you see? Can't you see?'
Mark Berry