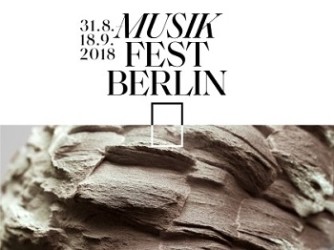 Germany Musikfest Berlin 2018 [8] – Dvořák: Julia Kleiter (soprano), Sophie Harmsen (mezzo-soprano), Maximilian Schmitt (tenor), Krešimir Stražanac (bass-baritone), Collegium Vocale Gent, Konzerthausorchester / Philippe Herreweghe (conductor), Philharmonie, Berlin, 11.9.2018. (MC)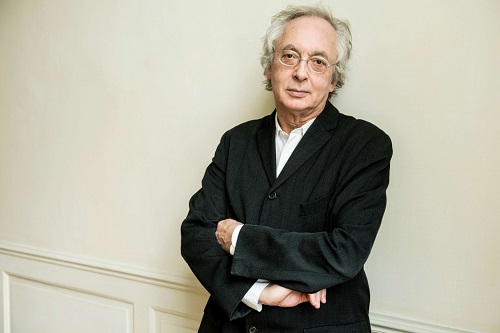 Dvořák – Requiem in B♭ minor Op.89 (1890)
One of the main attractions of Musikfest Berlin for me has been the performance of music that is disregarded unjustly or has fallen out of the repertoire. Certainly, Dvořák's Requiem falls into the category of undeserved neglect.   
As a British-based reporter, I seldom encounter the sacred choral music of Dvořák, although I did report from a 2015 performance of his Stabat Mater conducted by Mariss Jansons from Herkulessaal, Munich. During his lifetime Dvořák's music was extremally popular in England where he made nine visits, frequently invited specifically to conduct performances of his own works. Such a high-quality work, Dvořák's Requiem seems overshadowed by the Requiems of Verdi, Brahms, Mozart and Fauré, which are extremely popular, and several others too.
A commission from England, Dvořák wrote his Requiem in 1890 for the Birmingham Festival, introducing the work under his own baton the following year. Around that time the English choral tradition was flourishing with thousands of amateur choruses throughout the country and numerous choral festivals. In fact, Dvořák's Requiem was written for concert performance rather than for church use and the composer viewed it as a more ambitious work compared to his Stabat Mater and other large works. It's a Requiem with an abundance of drama and fierce climaxes yet it's the degree of sacred compassion and consolation that makes the lasting impression.
Although an experienced specialist in historically informed performance, notably the music of J.S. Bach, Philippe Herreweghe also conducts nineteenth- and twentieth-century repertoire. For his own label, Herreweghe has recorded Dvořák's Stabat mater with Collegium Vocale Gent, and also the Requiem (review) that he conducted here at Berlin. It was satisfying to hear the outstanding Konzerthausorchester Berlin in concert for the first time in a few years, and on this occasion not in its usual Konzerthaus home. Under Herreweghe the orchestra seemed to get to the heart of this engaging and often dramatic music and, conscious of the music's ebb and flow, was careful not to overplay the dynamics excessively. Using negligible vibrato, Herreweghe obtained a sound almost as crystalline as I remember hearing in a similar work, together with an abundance of rarely heard detail with many outstanding individual contributions. Yet there was significant vitality and the climaxes had plenty of breathtaking weight. Herreweghe's direction received a beautifully cohesive response from the orchestra and Collegium Vocale Gent, an ensemble founded on his initiative in 1970. Striking in the choral singing was the unity of the voices to a level rarely encountered, but this wasn't at the expense of character and expression; all testament to the hard work undertaken with chorusmaster Benjamin Bayl.
Herreweghe's quartet of soloists was felicitous; their voices integrated impressively. German soprano Julia Kleiter radiated an attractive bright tone which conveyed clarity and focused projection. Standing out was the warm tone of Canadian-born mezzo-soprano Sophie Harmsen, who took  great care over the sacred text, communicated satisfying piety. Going from strength to strength, German tenor Maximilian Schmitt excelled with his substantial voice that was securely projected with baritonal colours in its lowest registers. Steadfast and compelling was the performance of Croatian bass-baritone, Krešimir Stražanac who sang the text with unfailing sincerity.
Under the gifted Herreweghe, Dvořák's undervalued Requiem was given a model performance and the Berlin audience responded by cheering long and hard. This was my final concert report from Musikfest Berlin but the festival, featuring one delight and discovery after another, still goes on for another eight days.
Michael Cookson
Note: A minor grumble was not having the text and translations displayed on the surtitle boards, that were positioned around the auditorium to save audience members having to follow text in the programme.