United States Anna Clyne, Lalo, Kevin Puts, R. Strauss: Ray Chen (violin), San Francisco Symphony / Cristian Măcelaru (conductor), Davies Symphony Hall, San Francisco. 25.10.2018. (HS)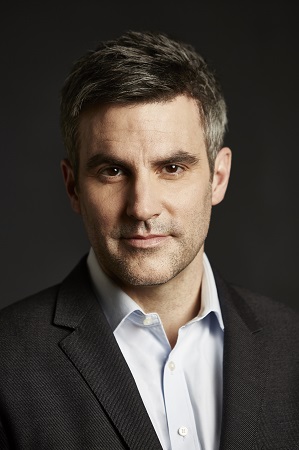 Anna Clyne — Masquerade
Lalo — Symphonie espagnole
Kevin Puts — Silent Night Elegy (San Francisco Symphony co-commission and world première)
RStrauss — Suite from Der Rosenkavalier
In a 20-minute suite of orchestral music from his 2011 opera Silent Night, American composer Kevin Puts conjures the frightening power of war and the balm of a brief peace. Heard for the first time Thursday, the suite glowed with incandescence with guest conductor Cristian Măcelaru and the San Francisco Symphony. The audience reaction was raucous and enthusiastic.
Puts wrote the piece for Minnesota Opera, after being inspired by the 2005 French film Joyeux Noël, which centers on a moment of humanity in the first year of World War I. On Christmas Eve, troops in trenches on both sides of the barbed-wire divide put down their arms and celebrated a spontaneous, if short-lived, truce.
In introductory remarks, Măcelaru noted currently scary goings-on 'in the world outside this concert hall', and offered Puts's music as an artistic response.
The piece starts with musical episodes that sound like a build-up to war. A tense French horn solo hands off the melody on a unison note to a solo cello; the exchange was beautifully executed by principal horn Robert Ward and associate principal cello Peter Wyrick. Without pause, a contrapuntal episode of battle songs appears, which increases into an explosion of dense dissonance, before ebbing into a quieter middle section, noted in the score as 'aftermath and burial'.
In another eruption the brass and woodwinds reference the music of Germany, France, and Scotland (complete with drones against high, bagpipe-like skirls) in a section titled 'The Generals' Rage. A respite of lushly orchestrated peace follows, depicting the three armies drifting off into sleep as snow begins to fall. These extended minutes of sheer beauty, deftly sketched and smartly orchestrated, bring an emotionally satisfying conclusion.
Timely and powerfully phrased, Puts's suite should be heard often, especially with an orchestral commitment like this. With impressive attention to the score, Măcelaru smoothly traced the shifting moods, whipping up the big moments with muscular intensity and spreading the salve of the final measures with a delicate touch.
Before this seriousness, in high contrast, was Anna Clyne's jaunty Masquerade (written for the 2013 London Proms in London) which bounced along merrily, and afterward, violinist Ray Chen applied his formidable skill and flair for communicating joy in Lalo's showpiece, Symphonie espagnole. The violinist's big tone carried well against Măcelaru's muscular approach, nimble and entertaining.
Richard Strauss's suite from his opera Der Rosenkavalier topped off the evening. Like Puts, Strauss seamlessly moves between the sections without pauses. Măcelaru leaned toward a rather emphatic interpretation of this familiar music. Even the 'Presentation of the Rose' came off more like a fanfare than the precious moment it occupies in the opera. On the other hand, waltz rhythms swung with vitality, and the big climaxes delivered.
Harvey Steiman