United States Schumann, Wagner, Ravel, De Falla: Elīna Garanča (mezzo-soprano), Kevin Murphy (piano), Carnegie Hall, New York. 23.10.2018. (HS)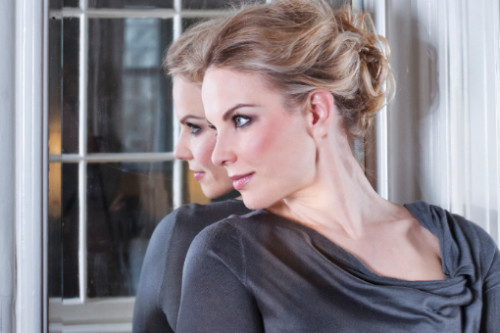 Schumann — Selections from Myrthen, Op.25
Wagner — Wesendonck Lieder
Ravel — Schéhérezade
De Falla — Siete canciones populáres española
It is quite possible that the mezzo-soprano Elīna Garanča can do just about anything a singer can do. In a beautifully thought-out recital at Carnegie Hall, she traced connections among disparate works by Schumann, Wagner, Ravel and De Falla. Garanča gave each song cycle its own flavor without losing the uniqueness of her own instrument.
And what a voice it is: caressing in its softer moments, tingling with possibilities as it floats a gentle phrase, expanding into richness and thrilling power when she achieves a musical climax. She can dive down into the lower range without losing a decibel and reach into a mezzo's high range with no trace of forcing the sound. Although she stands on the stage comfortably for German lieder, her energy increases a notch or two when she can move around the stage like the opera specialist she is.
Tuesday evening followed a triumphant run as Dalila at the Metropolitan Opera in Saint-Saëns' Samson et Dalila, which concluded Saturday (review click here). Although switching from opera to art song seemed to faze her not at all, some tentativeness could be detected in the first set — five songs from Schumann's Myrthen, a massive collection of 26 that he presented to his bride-to-be Clara Wieck on the eve of their long-delayed wedding. Lovely as they sounded — such as the girlish phrases of 'Widmung' and 'Jemand' — the set was not as focused as it should have been, attributable perhaps to a last-minute change in piano collaborators. Kevin Murphy, whose ties to New York include a stint as City Opera's director of musical administration, replaced the redoubtable Malcolm Martineau, Garanča's usual piano partner, due to a death in his family.
Just as Schumann for his set, Wagner also wrote the Wesendonck Lieder for his inamorata and she was Mathilde Wesendonck. The composer's sketches of musical gestures he later used in Tristan und Isolde led to singing that felt much more assured. Garanča's voice flowed with the surges and ebbs. If Murphy's contributions were more general, Garanča shaped the vocal line with specificity and controlled potency in 'Im Treibhaus' and brought 'Schmerzen' to a riveting peak of splendor. The final song, 'Träume,' never flagged in its gathering intensity.
After intermission, Garanča shifted into sultry mode for Ravel's Schéhérazade. The words, by a poet with the pen name Tristan Klingsor (a mashup of two characters in Tristan und Isolde), extol the lures of the exotic Orient. Garanča delivered with sinuous fluidity and earthy charm in 'Asie,' turned to wistful delicacy in 'La flûte enchantée,' and a touch of the protagonist's frustration in 'L'indifferent.'
Manuel De Falla spent time in France as a member of Ravel's group of like-minded artists and wrote Siete canciones populares españolas on his return to Spain. Garanča found the rhythmic bite in the lively pieces. Murphy was less colorful, but his best work came with the haunting undulations of 'Asturiana' and the subtle harmonies of the lullaby 'Nana.' The vocal lines and lyrical expression of 'Jota' bubbled up, and with 'Polo,' she brought the set to an ecstatic conclusion.
Two operatic encores provided the evening's highlights. After a short and lovely Latvian song ('Aizver actinas un smaidi' by Jāzeps Vītols), she told the audience, 'This next one is why I have a red dress on,' and launched into the Habañera from Bizet's Carmen, 'L'amour est un oiseau rebelle.' Garanča made her first big splash at the Met in that role, and she blazed through this rendition, pacing the stage like a caged animal — teasing, threatening, shrugging, and flirting unabashedly. She topped it off with a whimsically soft and tender reading of the final phrase, waiting for the final note to expand her sound through a long and thrilling crescendo into an emphatic double-forte finish, hands defiantly on hips.
With the music of Saint-Saëns' Dalila still fresh in her voice, the final encore was a stunningly detailed and magnificently controlled 'Mon cœur s'ouvre à ta voix,' the title character's signature aria.
Harvey Steiman