Sweden Tommie Haglund Music Festival – Tommie Haglund, Linda Alexandersson, Jean Sibelius: Various artists, Halmstad, Sweden 19-21.10.2018. (NB)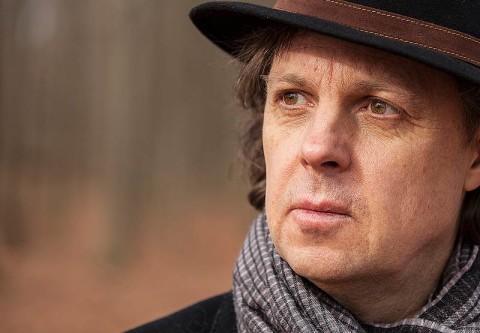 1st Concert – 19 October St. Nikolai Kyrka
Intensio Animi (1988)
To the Sunset Breeze (1997 rev. 2009)
Speglingar – Mirragio (1992 rev. 1993)
2nd Concert – 20 October St. Nikolai Kyrka
Arcana-Lacrimae
L'Infinito
3rd Concert – 20 October St. Nikolai Kyrka
Concertino for Piccolo trumpet & organ (1970)
Serenata per Diotima (2014 rev. 2015)
Linda Alexandersson – Winter's Evening, Ett Skrik – Öde
La Rosa Profunda (2007 orch. 2016)
Flaminis Aura (2001 rev. 2004)
4th Concert – 20 October St. Nikolai Kyrka
Di Sogni in Tessuto (2015)
Cielo Notturno (2010)
Il Regno degli Spiriti (2001)
Inim-Inim (1995 rev. 1997)
Bortom Avsked (2004 rev. 2018)
5th Concert -21 October Halmstad Kulturhuset
Jean Sibelius – Symphony No.2 in D major Op.43
Hymnen an die Nacht (2005)
Performers – Helsingborg Symphony Orchestra, Sturegymnasiets kör conducted by Karin Andersson, Dan Almgren (violin), Brett Deubner (viola), Steven Fitzpatrick (harp), Joachim Gustafsson (conductor), Yongmá Zhang-Gustafsson (violin), Ilya Kaler (violin), Jan Karlsson (trumpet), Jakob Kullberg (cello), Ann-Christine Larsson (soprano), Jeffrey Lee (violin), John Mills (guitar), Niklas Sivelöv (piano), Kristina Hansson Unander (soprano), Anders Wilhelmsson (organ).
This October saw the Swedish town of Halmstad celebrate the music of one of its most celebrated residents, the composer Tommie Haglund, who will be turning 60 next year.  Within Scandinavia and around the world he is acknowledged as one of the most significant and individual living contemporary music composers.  Even with that in mind it is greatly to the credit of a town the size of Halmstad – by population roughly the same as Carlisle in the UK – some 100,000 inhabitants – that it is willing and able to promote a substantial three-day festival of some 6 concerts to the work of a single living composer.  A measure of the esteem with which Haglund is held both within Sweden and internationally is the roster of superb musicians who assembled in Halmstad for the week to perform at the festival.  The common link with all these performers was an admiration for Haglund's unique and deeply personal music and their own exceptional musicianship and technical skills – two attributes absolutely vital to be able play these complex and ferociously demanding works.
For those unfamiliar with Haglund's music a brief over-view might be worthwhile.  Initially, Haglund went to London to study guitar with John Mills.  Mills has become a life-long and close friend of Haglund and it was he who introduced Haglund to Frederick Delius' music and in turn to Eric Fenby – famous as having been Delius' amanuensis in his last years.  This connection with these two figures was transformative and set Haglund onto the path of being a composer.  But do not look for any latter-day pastoralisms in this music.  Although deep and abiding, the Delian influence is more one of aesthetic and spirit than specifically musical.  Broadly speaking, both composers seek the ecstatic, moments that are both pained and beautiful.  Haglund writes in a very personal post-modern style with music rooted in a tonality that is very much his own; his is an essentially romantic sensibility using contemporary vocabulary.  Hence players need to be able to perform with often large-scale romantic gestures whilst deploying the technical precision and rigorous demands of contemporary music – very much a fusion of both the head and the heart.
All of Haglund's works deploy a single-movement form with the musical span lasting from just six minutes miniatures in such works as Cielo Notturno up to formidably demanding durations of around 40 minutes for the two major concertante works; Hymnen an die Nacht for violin and Flaminis Aura for cello – both works which were heard at the festival.  Haglund tends to avoid any playing techniques that are particularly advanced excepting the usual expressive range of playing on the bridge or glissando harmonics.  Nearly all the works use a very steady basic pulse – not for Haglund scores packed with rapidly changing meter or the deployment of small musical units of time.  However, within this basic 'beat' the music often spirals into complex ornamentations and figurations.  So, the performer has to be aware of allowing the basic pulse to be maintained, ensuring the music can flow forward where the temptation is strong to 'spread' the beat to allow the notes to register both technically and aesthetically.  The conflict between stasis and action is again another characteristic of this music.  Often these will be directly juxtaposed in seeming conflict or opposition.
Haglund is a composer who is able to compose directly into full score with almost no preliminary sketching or technical preparation.  He has an intuitive sense of when the music on the page is 'right'.  This is evidenced by the rather extraordinary ability he has to know with absolute certainty every note in every score – and these are dense and harmonically complex works – even those dating back thirty years.  Aided by a forensically accurate perfect pitch he can recall the voicing and placement of every single note and chord.  But this he does with an almost bashful modesty.  Yet in rehearsal, although he knows every note – quite literally – he is also open to guidance and suggestions from his performers.
The artistic director of the Festival was Joachim Gustafsson.  Gustafsson is a long-time collaborator and friend of Haglund.  He is currently the director of the Helsingborg Symphony Orchestra, but previously as a solo violinist of considerable stature himself he premiered and recorded the work for solo violin, L'Infinito.  In fact, that work's performance at the festival by Jeffrey Lee was only the second time it had been played by anyone except Gustafsson.  Indeed, while some of the musicians at this Festival were 'new' to Haglund's music, many have been long-time stalwarts.  Clearly, Haglund responds to this direct interaction with performers and other people in general – most of his works can be traced back to a specific personal stimulus.
This extra-musical impetus could be seen directly in all three of the chamber ensemble works that formed the Festival's opening concert.  This was performed in Halmstad's largest church- a cathedral in all but name – St. Nikolai Kyrka.  The warm enveloping acoustic of this church proved to be an ideal venue for Haglund's music.  Uniformly across the entire festival the music making was of the very highest possible standard.  Time and again one could only marvel not just at the technical address of individual players but at their total immersion in this music.  Lucky indeed the composer to have collaborators of this calibre.  The festival opened with Intensio Animi – a work for cello and piano from 1988 and Haglund's first 'mature' composition.  The fascination for the listener to the entire festival was not so much how Haglund's music has developed over the last thirty years – which it undoubtedly has – but rather how many of the characteristic fingerprints were already in place in that first work.  The extra-music inspiration here was Haglund's relationship with the Swedish artist Soldanella Oyler who was Fenby's great love during his time in Grez with Delius.  This work is dedicated to Oyler.  The players here were cellist Jakob Kullberg and pianist Niklas Sivelöv.  Both appeared in multiple concerts with Kullberg performing five different works.  In conversation Kullberg mentioned this as a virtue in that it allowed himself to become immersed over a relatively short period of time in a range of Haglund's music with each piece complimenting and informing the others.  Certainly, the range of expression Kullberg found was remarkable from the lightest of feathered notes to ferociously impeccable walls of sound yet without sacrificing any essential tonal beauty.  In this he was superbly aided by Sivelöv who aside from his own formidable skill as a pianist, was notable for his extreme awareness and sensitivity to his colleague's playing.  Indeed, throughout the festival this sense of interaction and mutual support by all the performers was a particular joy to witness.
The extra-musical connections were clear in the next work – the 1993 Miraggio for Piano Trio and wordless soprano.  Kullberg and Sivelöv were joined by contemporary music specialist, the violinist Jeffrey Lee and soprano Kristina Hansson Unander.  Haglund describes the inspiration here as the love for his wife Elisabet.  In the work's 12 minutes Haglund finds an other-worldly ecstasy that feels like a contemporary version of a Medieval religious vision. In this work another Haglund compositional characteristic is clear; he makes tremendous technical demands on his performers.  They are often asked to play at the very highest extremes of their instruments – or voice.  Again, great credit to Unander for maintaining an evenness and beauty of tone even at such extremes.  The church location added to the atmospheric impact of the work with the voice so well blending and intertwined with the strings that at times where one ended and the other began became difficult to distinguish.
Through many of his works Haglund references other music.  This might be a Swedish folksong or a Dowland lute piece.  The references are so fleeting and buried deep within complex textures that they will be missed by even the most attentive listener.  But there is a curious, almost subliminal consequence of these 'buried' quotes in that the music becomes not just of its own unmistakeably contemporary time but somehow outside of time as well.
To the Sunset Breeze which closed the first concert is a good example of this.  Haglund sees this as his most overtly Delian work in which he acknowledges the significance of the earlier composer – the work is specifically 'In memoriam Frederick Delius' but he also dedicated the work to his teacher and friend John Mills.  The Festival was fortunate indeed to have Mills performing here alongside harpist Steven Fitzpatrick and a string quartet consisting of the indefatigable Kullberg with Jeffrey Lee and Yongma Zhang-Gustafsson on violins and Brett Deubner on viola.  As far as I know this is a unique instrumental combination but one that works very well indeed.  Again – aided by the acoustic – the music plays tricks on the listener with the harp and guitar lines blurring and blending.  This is Haglund at his most impressionistic with evocations of the drawing in of a Summer's night movingly rendered.  The title is a quote from Whitman which embodies the same sense of transience and eternity that fascinated both Delius and latterly Haglund.  Haglund seems only to write deeply personal works.  This is a perfect example of his craft and in that sense of intimate revelation he draws audiences and performers into his visionary world.
Saturday morning (October 20th) saw a concert of solo works.  Niklas Sivelöv on piano opened proceedings with a linked pair of piano works; Arcana-Lacrimae. Especially striking was the crystalline clarity in Sivelöv's playing.  The church is fortunate to have a beautiful Bösendorfer piano available and it sounded particularly well.  This was a work I was not that familiar with.  As the title might imply, the homage to /referencing of early works is more central to its conception and I very much enjoyed the way in which Dowland's Melancholy Gaillard weaves in and out of the work.  At a concentrated ten minutes long, this is a gem of a work and one that deserves to be heard as part of any recital.  Sivelöv then added an unexpected bonus in the form of an extemporisation upon a four- bar fragment which Haglund submitted to his publisher as part of a jubilee celebration.  Sivelöv's skilled and sensitive handling of this was highly effective proving once again that he is wholly in tune with Haglund's musical idiom and aesthetic.
It fell to Jeffrey Lee to perform L'Infinito for solo violin.  This is another of Haglund's early mature scores and again it is striking how completely he found his compositional voice early on.  Part of the issue for all the performers in these extended single-span works is to create a coherent sense of the work's architecture whilst also contending with the huge technical demands of the work.  This was where Jeffrey Lee proved to be especially successful.  He created a very clear and certain path through the work so that it did not simply become a series of violinistic hurdles – all of which he surmounted with seeming ease it should be said.  Again, this is a work that deserves to enter the solo violin repertoire because of the way it manages to fulfil all the demands of being a truly contemporary work yet is one that is musically rewarding and part of a long and great tradition of works for this instrument alone.
The Festival's resident orchestra, the Helsingborg Symfoniorkester, made its first appearance in the Saturday afternoon concert.  This opened with a real curio, the Concertino for Piccolo trumpet and Organ written in 1970 when Haglund was just 11 years old.  I had not heard this work before and while it is quite an achievement for a young child it contains no pointers for the future.  Interesting in the context of this Festival but not a work that would have a life away from such an event.  In contrast the 2014 Serenata per Diotima is another work that deserves the widest possible dissemination.  Broadly speaking, Haglund's more recent scores have seen a mellowing of his compositional characteristics.  The steady basic tempi and strong contrasts within a single span remain but now within a generally calmer framework.  The writing is less confrontational and more homophonic.  The strings of the Helsingborg orchestra sounded especially fine and rich in the warmly supportive acoustic of St. Nikolai.  Alongside Joachim Gustafsson conducting the orchestra, another Haglund specialist, Dan Almgren, is concertmaster of the orchestra, so the several lark-like violin solos were played with exactly the right spirit of freedom and gentle rapture.  As with so many of Haglund's scores this is contemporary music at its finest; serious yet accessible and intelligible.
A brief interlude to Haglund's work was then provided by three brief part-songs by Linda Alexandersson.  These were sung by a local school choir; the Sturegymnasiets kor conducted by Karin Andersson.  Alexandersson, a former pupil of the school herself, writes in a more traditionally tonal idiom but these three works sounded exceptionally well and the fresh pure-voiced singing of the choir was ideal and provided a perfect moment of gentle repose before the two final Haglund works of this concert.
First was La Rosa Profunda.  This is a work for soprano and orchestra that was written in 2007 and revised in 2016 for performance at the first Haglund Festival in Halmstad.  In many ways this seems to be a bridging work into the more visionary period of Haglund's compositions.  Here the solo part was taken by soprano Ann-Christine Larsson and Gustafsson conducted the full Helsingborg orchestra.  The church acoustic allowed the tuned percussion writing to intermingle with the strings creating acoustical halos of sound on which Larsson could sing her gently meditative part.  One effect of the space was to set the voice slightly back within the instrumental group but I found that to be very effective with a good balance achieved so the sense was of a single performing group rather than soloist/accompaniment. Dan Almgren had more entwining solos which he performed with calm authority.  Particularly powerful was the physical stillness of Larsson in her performance which gave great intensity and focus to the work.
The concert concluded with the 2001 (revised 2004) score Flaminis Aura.  This is in effect Haglund's cello concerto and Jakob Kullberg was the inspired soloist.  So often Haglund requires his players to perform music that sits at the very edge of technical and musical collapse; the widest range of notes with the most extreme dynamics.  Kullberg embraced these challenges superbly, never sacrificing power for precision and still producing a wonderfully ardent and focussed sound at every turn.  The church acoustic for once brought benefits but also the occasional issue of balance.  In the fullest climaxes, the sheer volume of sound did overwhelm.  Likewise, some of the detail of Haglund's pointillist scoring blurred in a way it would not in a more neutral acoustic.  But that said there were benefits too.  Especially towards the end of the work.  Haglund tends to avoid nearly any kind of contemporary extended instrumental effect.  However, near the end of this score there is a short excerpt of a NASA recording of the Earth as heard from space.  The genius of its use in this score is the way in which it creeps in below the sound-floor of the orchestra and is present before the audience is aware of it.  This proved to be even more so than normal in the church environment where the sound was played through multiple speakers around the church creating a real sense of infinite space.  This is one of Haglund's most demanding scores for both listeners and players and it received a magnificent performance here.  Kullberg showed himself to be another in that extraordinary line of magnificent Scandinavian cello players that have enriched the world in recent years and his performance was greeted with the standing ovation both it and the performance richly deserved.
In a curious parallel with his beloved Delius, Haglund's scores look deceptively 'simple' on the page.  Of course, there are complexities and demands for the orchestral players that are only to be expected but the difficulty in performance is to weld these seemingly fragmentary elements into a coherent whole.  This is where Joachim Gustafsson must take enormous credit.  His long-term association with Haglund, both personally and professionally, shines through.  He understands this music deeply and cares about it passionately.  Not that he simply recreates versions that have gone before.  As with all great music, these are works that can receive multiple different yet valid interpretations but he must be considered the leading conductor of these scores.  But alongside Gustafsson, praise must also go to all of the performers in this Festival.  The power that Haglund's music exercises can be seen in the fact that Brett Deubner is hoping for a viola concerto, Niklas Sivelöv another for piano whilst the likes of Kulberg and Lee hope to be able to return to these and other works in their own groups and ensembles.
Saturday's long day of music-making was not yet over.  A 9.00 pm concert returned mainly to Haglund's chamber works but it opened with the powerful Di Sogni in Tessuto for organ.  This is an extended twenty-minute work written for and performed by the organist and musical director of St. Nikolai Kyrka, Anders Wilhelmsson.  Wilhelmsson was also responsible for the administering of the Festival so this represented a double triumph.
In line with other more recent works this piece is essentially simpler than the music of a decade or so earlier with more static writing taking advantage of the instrument's inherent ability to sustain chords and textures.  As so often in Haglund's works there seem to be echoes of music from an earlier time; here hints of plainsong and a willingness to resolve onto simple common chords.  The organ itself sounded magnificent in the hands of Wilhelmsson who used very effective registrations to build the music to several shattering climaxes, during one of which the player cries out – an effect that is powerful as it was unexpected.  Apparently, this was Wilhelmssohn's own idea – which Haglund willingly embraced – and very effective it was too.
In complete contrast was the gem-like Cielo Notturno.  This was originally a 2010 piece for solo cello which was given its European premiere here in a version for viola by Brett Deubner.  This proved to be a perfect marriage of player, piece, venue and occasion.  Marvellous control by Deubner allowed the music to emerge from silence and again his pacing of the work – just six or so minutes in this case – showed an intuitive understanding of Haglund's musical aesthetic.  Of particular note was the sweet tone of Deubner's viola – apparently barely a month old yet beautifully even across its range.  There is a YouTube video of this performance that is well worth viewing.  Deubner featured in the next work too, the Il regno degli spiriti for string quartet of 2001.  This is another work with a direct non-musical derivation – here the death of Soldanella Oyler and the players were the same as for To the Sunset breeze.  Interesting to hear this work in the context of a sequence of Haglund's writing in that the cello part is much more static than usual.  The pensive haunted mood and the recurring musical motifs bind the work together over another twenty minute or so span.  The writing for the first violin dominates much of the music and in Jeffrey Lee's hands Haglund has an assured and impressive interpreter.
Indeed, Haglund clearly inspires fine violinists.  Dan Almgrem re-learnt Inim-Inim some twenty years after his premiere performances at just a couple of week's notice when the original player had to drop out.  The title references a Sumerian creation myth where the world sprung from a Word – echoing the Biblical 'in the beginning was the word….'   Haglund explores this idea that creation began with a sound as well as referencing the meaning of the same word 'Inim' in Turkish which means suffering.  The repetition of the word in the title brings with it the idea of incantation.  Very neatly this encompasses several metaphysical and spiritual concepts to which Haglund returns again and again.  Dating from the mid 1990's Inim-Inim is another of Haglund's earlier and more emotionally fraught scores.  Although the later works still contain extended sequences of strongly dissonant and complex writing the underlying emotion in the earlier music seems to be run through with more extended seams of spiritual pain.  Algrem was joined by the wonderfully attentive Sivelöv whose playing throughout the festival was a model of virtuosity, clarity and alertness.  Across the entire festival it was particularly noteworthy how well the performers understood Haglund's very personal compositional style.  Whether their acquaintance was based on just a few months of learning or decades of friendship, they all found the ideal balance between technical execution and the vital expressive component that is central to these works.  The world-famous violinist Ilya Kaler who played at the festival's closing concert touched upon this at an after-festival dinner.  Explaining that he rarely played much contemporary music, he said this was because he perceives much of it to be engaged with extended technical processes and lacking in a balancing emotional element – and that in Haglund's work he found this balance of emotion and intellect.
But to return to the evening concert.  This was completed, quite late into the night, by the gentle and pensive Bortom Avsked for solo guitar played by Haglund's long-time teacher and friend John Mills.  Unusually for Haglund this is a Swedish title which translates as Beyond Farewell.  Of all the works being performed in the festival, Haglund admitted that this was the one he was looking forward to hearing the most.  In many ways it is unique amongst Haglund's work as it is more dynamically restrained and reflective and does not explore the potential extremes of the given instrument in the way he does elsewhere – but yet again Haglund is revisiting aspects of pain, transience and loss in a deeply affecting manner.  This really was an ideal end to the concert with Mills' thoughtful and poised playing drawing the listeners into its gently meditative world.  Mills drew a wonderful range of instrumental colour and his guitar sounded quite beautiful in the calm of the St. Nikolai Church.  Ranging from the opening drama of Di Sogni in Tessuto to the drawing down of blinds in Bortom Avsked, this was a well-planned concert stunningly rendered by every one of the players.
Sunday afternoon saw a double-celebration concert.  Not only was this the closing event of the festival but it also was the very first concert to be given in Halmstad's brand-new purpose-built Concert Hall/Arts venue.  The hope is that it will provide a creative hub for performers and artists of all kinds, professional and amateur across the region for many years to come.  Talking to one of the administrators key to getting the project to completion, he admitted that Haglund's influence and presence was vital in persuading the local regional council to support and help fund this project.  The result is a lovely simple 400-or-so seat space on a single rake of seating with a hanger-like curved roof.  It might not be the most aesthetically beautiful space but I am sure it will prove to be a vital resource for the community in the years ahead.  Joachim Gustafsson returned with his Helsingborg orchestra for this concert – their pre-concert rehearsal in there was literally the first time any music on that scale had been played in the hall.  Reversing the normal sequence in concert, the programme opened with a dynamic and unsentimental performance of Sibelius' Symphony No.2.  The hall has an active reverberation control system and I can imagine that over time experience will find the ideal settings for different types of music and ensemble.  For a first concert this was very impressive indeed although the brass were able to dominate at times.
The second half of the concert was devoted to Haglund's Hymnen an die Nacht.  This is his violin concerto and the piece that via the recording by violinist Elizabeth Pitcairn and the Helsingborg orchestra again, brought Haglund's name to a wider international audience.  It remains Haglund's longest work to date – although the in-preparation Symphony looks as if it will take that crown – and in many ways it still encapsulates most powerfully Haglund's uniquely personal musical voice and values.  Even at a first listen, one is aware that there is a narrative behind the notes.  Very often Haglund's works will emerge from near silence; this one has the soloist hurling down a pained, almost violent cadenza.  Violinist Ilya Kaler has a remarkable stage presence.  He stands in powerful stillness and just plays.  Nothing is fussy or mannered; this is playing that simply wants to transmit the page to the ear with the maximum of authority and conviction and the minimum of attention-gaining display.  The technical security is simply phenomenal, yet this is always at the service of the music.  In this he was helped by the excellence of the Helsingborg players and in particular the sense of identification and control that Gustafsson was able to bring to the score.  This was an ideal combination of Kaler's empathy and newly found insights into the score and Gustafsson's long-term immersion in Haglund's musical world.  That this is a journey from pain and anguish to some kind of acceptance is not in doubt.  Through the work there are a series of shattering climaxes with the music breaking like a stormy sea against an implacable cliff before, in the work's closing pages, Haglund introduces musical quotes from his beloved Dowland: 'if my complains could passions move…' and 'weep you no more sad fountains'.  It is not necessary to recognise the specific music of these quotes, their spirit and intent is clear – it brought to mind for me another famous literary quote by Shelley; 'To suffer woes which Hope thinks infinite; To forgive wrongs darker than death or night; To defy power which seems omnipotent; To love, and bear;'.  This was a magnificent performance and one that brought the packed audience to its feet.  Just possibly it could be thought that Kaler's playing is so sovereign in its address, so imperious in its power that the doubt and angst implicit in the music was reduced.  But it did prove that this is a work that can sustain radically different performing visions – as all great music can.
Three things can be taken from this festival: the uniqueness and value of the music; the consistent excellence of the players and their devotion to this repertoire; and finally the impact it has on both the players and, most importantly, the audiences.  Halmstad is not a town used to contemporary music festivals of this nature and stature and yet a repeated element was audience members warmly engaged to the point of tears with these works.  If music needs to be able to communicate to be effective then this certainly does.  The collaborative spirit of all the musicians was a joy to behold and especial credit must go the artistic direction of Joachim Gustafsson and the administrative supervision of Anders Wilhemsson.  Since both were also fully engaged in the musical side of the event it is doubly remarkable how well planned and executed the festival was both artistically and practically. Worthy of a mention too, was the contribution of Niklas Lindblad.  Before each piece in every concert he gave an informal spoken introduction.  These were given in Swedish – a language I do not speak – but several people mentioned how apt and informative these insights were, especially for those new to the music of Tommie Haglund.
There will be a third Haglund Festival next March in Stockholm with the Philharmonic Orchestra there which will debut the new Symphony and hear another great violinist, Ilya Gringolts, tackle Hymnen.  The plan is for BIS to record these works – an exciting prospect.  One parting thought; I find myself scratching my head that given the close historical links musically between the UK and Scandinavia that Haglund's music has made such little headway in Britain.  Aside from the String Quartet premiered by the Medici Quartet in Cambridge and To the Sunset Breeze at the Wigmore Hall, I am not sure that any of Haglund's scores have been performed in the UK.  Given the stature of this music and its appreciation around the world by artists and audiences this is baffling.  One would have thought this is ideal music for the BBC to explore.
Nick Barnard