United Kingdom Verdi, Requiem: Lise Davidsen (soprano), Jamie Barton (mezzo-soprano), Benjamin Bernheim (tenor), Gábor Bretz (bass), Royal Opera Chorus and Orchestra / Sir Antonio Pappano (conductor), Royal Opera House, London 23.10.2018. (JPr)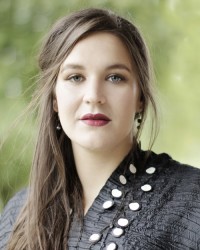 Verdi – Messa da Requiem
Verdi was not a religious man and fundamentally a man of the theatre, however despite this, prior to the premiere of his Requiem, he told a friend (Giuseppe Piroli): 'I have done nothing but write note after note, to the greater glory of God … Now the music is done, and I am happy to have written it.' There are two possible approaches to this Requiem: either very reverently as befits the English choral tradition, or something – possibly more appropriately – Italianate and operatic. It is impossible ever to listen to 'Ingemisco' without recalling Pavarotti singing this in his prime. With the Royal Opera House celebrating the 50th anniversary of the opera company being granted the Royal Charter, commemorating the end of the First World War 104 years ago and remembering the recent passing of Montserrat Caballé, as well as, Antonio Pappano conducting, clearly it would be the latter approach we would get … and so it proved. Performed like this those who have always claimed this Requiem is not entirely a sacred work – but as Hans von Bülow described it 'Verdi's latest opera, in church vestments' – are not far off the mark.
It always sounds very theatrical even though there is lots in it about the fear of pain and death that the agnostic Verdi knew about more than most. He clearly knew how to manipulate the emotions of his audience in the opera house, but with his Requiem he carries this skill into the concert hall too. The work was composed to honour two men he admired; the novelist and poet Alessandro Manzoni and the conductor Angelo Mariani and traverses almost the complete range of human feeling in its ninety-minute span. (Sadly, Verdi had lost his first wife and two infant children while only in his twenties, though he never considered composing a Requiem then.) For a solemn religious work to speak so directly and powerfully to its audience was unexpected and it had many critics after the premiere. We know what Hans von Bülow said and Wagner had nothing at all to say about it when he heard it once in Vienna. For Wagner it was possible he heard the shimmering violins at the start of 'Lux Aeterna' ('Eternal Light') sounding so much like the opening Prelude to his Lohengrin that it cannot be a coincidence. Then there are all the other reminders of Otello and Aida we hear more and more as the Requiem continues and this cannot be a surprise as Verdi composed it shortly after the latter, an opera full of ritual and sacred music, and before the former, with its stormy opening and reflective Act IV.
Having the Requiem performed in the opera house by an opera orchestra brought out of the pit and onto the stage allows the listener a chance to reassess the work. Antonio Pappano conducting his orchestra, his expanded chorus – he has been music director of The Royal Opera for 16 of its 50 years – and four imported soloists gave a resounding account of the score. He drove the music on yet allowed every facet of the score to make its true impact. It began meditatively and almost too quietly, even though this followed Verdi's instruction to play 'as quietly as possible'. The sound built imperceptibly yet steadily until the great cry of 'Kyrie eleison' ('Lord have mercy') from the refined tenor, Benjamin Bernheim. The volume was cranked up further for the fire and brimstone terrors of 'Dies Irae' (Day of Wrath) that thundered out. For the 'Tuba mirum', trumpets sounding as coming from the balcony boxes responded to those on stage to surround the audience with sound. Everything reached a climax in this section and then the soft-grained bass Gábor Bretz changed the mood with 'Mors stupebit et natura' (Death and nature shall be stunned). His ingratiatingly warm voice blended well with the other three singers. The two female soloists combined nicely for 'Recordare, Jesu pie' ('Remember, gentle Jesus') and some of Pappano's most expansive tempi were while Lise Davidsen (a late replacement for a previous announced soprano) and mezzo-soprano Jamie Bardon were singing. Bernheim sang an ardent 'Ingemisco' (without dispelling those memories of Luciano) that was quickly followed by a portentous 'Confutatis maledictus' ('When the damned are cast away') from Bretz.
And so it went on, more glorious sounds followed other glorious sounds through to the end of the Requiem. Jamie Barton was outstanding throughout the evening from her fervent 'Liber scriptus' through to her declamatory contribution to 'Lux Aeterna' ('Eternal Light') amongst the ensemble. Everything you might have heard about Lise Davidsen is true. Currently standing out in small roles in the Ring cycles she will sing Elisabeth in Tannhäuser next summer at Bayreuth. This and Elsa will be good roles to start with and I hope she can resist demands on her to sing Isolde and Brünnhilde until the time is absolutely right. There are so many other roles to explore before reaching the career point of no return. The statuesque Davidsen's voice has a tremendous range and resonant chest notes sometimes sounding darker than Barton's. Her vocal punctuations during the final 'Libera Me' ('Deliver Me') such as at 'Tremens factus sum ego' ('I am made to tremble') were thrilling and Davidsen imbued all her contributions with great dramatic intensity. This is not to ignore how impressive her controlled softer singing was at times, though the famous top B flat during 'Libera Me' was not quite as pppp as the composer wanted. Verdi's desperately impassioned music here gives the impression that he never expects any prayers for liberation from eternal death to be heeded because he believes no one is there to hear them. Verdi's theatrical sense realised that 'it's not how you start, it's how you finish' and he concludes his expressive spiritual masterpiece by bringing back his magnificent 'Dies Irae' theme once again and letting us hear further reprises of the plaintive opening music.
The Royal Opera Chorus sang a suitably hushed and meditative opening to 'Requiem Aeternam' ('Eternal Rest') and during Verdi's ferocious setting of the 'Dies Irae' there was a vehemence that was never harsh. Their 'Tuba mirum' matched this wall of sound and the joyful outburst that is the 'Sanctus' had them singing their fugal lines with clarity and enthusiasm. (Perhaps not every word was entirely clear and that perhaps was more the fault of the Barbican Hall-like concert setting on the stage.) Pappano's conducting was incisive, disciplined and brought balance and coherence to all we heard, and the Orchestra of the Royal Opera House responded to their musical director with vivid playing that was full of rich detail. At the end – after the consoling chords of 'Libera Me' faded away – there were a few appropriate moments of silence to reflect on what we had just experienced before the conductor, soloists, chorus, and orchestra got the ovation they thoroughly deserved. This superb evening  – even if a little short on spiritual radiance – was potent with operatic theatricality and undoubtedly Verdi would have approved of that.
Jim Pritchard
For more about what is on at the Royal Opera House click here.