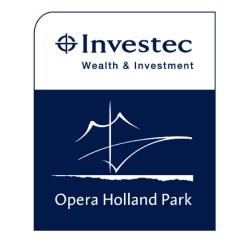 Investec Opera Holland Park announces 2019 Season casts and dates

35 performances across the 2019 Season at Investec Opera Holland Park (OHP), 4 June – 3 August
Five new productions, including a double bill of Il segreto di Susanna by Wolf-Ferrari and Tchaikovsky's Iolanta
One special performance of Purcell's Dido and Aeneas by Juilliard415, on tour from New York
Puccini's Manon Lescaut, directed and designed by joint winners of the 10th European Opera Directing Prize, Karolina Sofulak and George Leigh
OHP's championing of the 'verismo' genre continues with the third new production of Cilea's L'arlesiana in 20 years
Verdi's Un ballo in maschera was last seen at OHP in 2009 and will receive nine main cast performances as well as a Young Artists Performance
35,000 tickets for the season, with 2,500 under £20 and over 1,000 free for under 18s and older audiences
1,000 more young people to discover opera in a performance of Un ballo in maschera especially for school groups, following the success of the inaugural Schools' Matinee in 2018
The Royal Ballet School returns for four shows
City of London Sinfonia is OHP's partner orchestra for the 16th year running, joined by OHP's critically acclaimed Chorus
Investec Wealth & Investment is the headline sponsor for the ninth year running. IW&I's generosity enables productions of the highest quality, as well as innovative schemes to widen access to opera via OHP's award-winning Inspire
Manon Lescaut, sponsored by Viking Cruises, opens the season with the British lyric soprano Elizabeth Llewellyn in the title role. Named 'Best newcomer in opera' by The Telegraph in 2010 following her operatic debut as Mimì in La bohème at English National Opera, Llewellyn has gone from strength to strength on the international stage. She was last at OHP in 2017, as Magda in La rondine. The Welsh bass-baritone Paul Carey Jones makes his OHP debut as Lescaut. His recent career highlights include his Royal Opera House debut in The Nose and the Scottish premiere of Philip Glass's The Trial with Scottish Opera.
Tenor Peter Auty sings the role of Manon's lover Des Grieux and bass Stephen Richardson is Geronte de Ravoir. Stephen Aviss (former OHP Young Artist) performs the role of Edmondo. Ellie Edmonds, praised for her role as Annina in 2018's La traviata, returns as Un Musico.
Peter Robinson returns to conduct, with director Karolina Sofulak and designer George Leigh leading the creative team. They beat 213 teams to win the 10th European Opera Directing Prize, selected by an international panel of judges including OHP's Director of Opera James Clutton. The lighting designer is Rory Beaton, who was nominated for a Knight of Illumination Award for his work on OHP's 2018 production of Così fan tutte.
Matteo Lippi, praised for an accomplished OHP debut as Ruggero in 2017's La rondine, makes a welcome return as Gustavo in Verdi's Un ballo in maschera. Since his last appearance at OHP he has performed a number of star roles across Italy, including at Teatro La Fenice, and internationally. Gustavo's lover Amelia is sung by Anne Sophie Duprels, who has a string of OHP successes to her name, including the title roles in Iris, Zazà and most recently Isabeau. A doyenne of the opera world, Rosalind Plowright OBE will sing the role of Madame Arvidson.
A graduate of OHP's Young Artists Scheme where she performed Violetta in La traviata, and acclaimed for her performance in Follies at the National Theatre, Alison Langer returns as Oscar. George von Bergen is Anckarström, Eddie Wade is Ribbing and John Savournin is Horn. Ross Ramgobin will sing Cristiano, having enjoyed success at the Royal Opera House as Rambashi in The Firework Maker's Daughter.
The team behind OHP's widely praised 2018 production of La traviata reunites, with Matthew Kofi Waldren conducting, Rodula Gaitanou directing and Steve Elias as movement director. For the Young Artists Performance of Un ballo in maschera, Sonia Ben-Santamaria conducts and Rachael Hewer directs, with the rest of the cast to be announced soon.
There's a stellar all-British cast for Cilea's L'arlesiana. This opera has been greatly enjoyed by OHP audiences, and this is its third new production in 20 years.
Fflur Wyn, recently elected an Associate of the Royal Academy of Music, will perform the role of Vivetta. Yvonne Howard will sing Rosa Mamai. A favourite with companies across the UK and further afield, she recently excelled as the Queen of the Fairies in Iolanthe at English National Opera. Samantha Price sings L'Innocente, James Cleverton is Marco, Keel Watson is Baldassare and Simon Wilding is Metifio.
The conductor Dane Lam, director Oliver Platt, designer Alyson Cummins and lighting designer Rory Beaton join forces once more, following their 2018 production of Così fan tutte for OHP.
There's a chance to hear this rare pairing of Wolf-Ferrari's one-act comedy Il segreto di Susanna and Tchaikovsky's one-act fairy tale Iolanta in six performances. Clare Presland and Richard Burkhard are the leading couple Countess Susanna and Count Gil in Il segreto di Susanna. Presland made her professional debut in The Death of Klinghoffer at English National Opera in 2012, a production in which Burkhard also performed. Both Clare and Richard also appeared in Opera Holland Park's 2017 Season: Káťa Kabanová and Zazà respectively. Sante will be played by John Savournin, the brilliant bass-baritone, actor and director, in this silent role.
John Andrews conducts and the director is John Wilkie, a 2015 alumnus of OHP's Young Artists Scheme. The internationally renowned, London-based set designer takis returns.
An all-star cast concludes the season in Iolanta. Since winning first prize at the Kathleen Ferrier Awards in 2012, Natalya Romaniw has performed on many of the world's great stages, receiving unanimous critical acclaim for roles including Tatyana in Eugene Onegin at Garsington in 2016. Vaudémont is sung by David Butt Philip, an alumnus of the Jette Parker Young Artists Programme at the Royal Opera House who won widespread admiration in Brett Dean's Hamlet at Glyndebourne in 2017. He performed the role of Folco in OHP's 2018 production of Isabeau and in the days before his sparkling solo career he sang in the OHP Chorus, in 2009.
Two more former Jette Parker Young Artists appear in Iolanta: Grant Doyle, as Robert, and Ashley Riches, as Ibn-Hakia. The Russian bass Mikhail Svetlov is René, with Paul Curievici as Alméric. Barnaby Rea, a former Harewood Artist at English National Opera, who has recently joined the solo ensemble at Oper Frankfurt, will take the role of Bertrand. Laura Woods, who recently starred in Greek at the Arcola Theatre and was Flora in OHP's 2018 production of La traviata, returns to OHP as Marta. Julia Hamon is Brigitta and Helen Brackenbury is Laura.
The conductor Sian Edwards and director Olivia Fuchs, the creative powerhouse behind 2017's Kát'a Kabanová, reunite, with takis once again the designer.
OHP is also delighted to be welcoming the period instrument ensemble Juilliard415 and singers from Juilliard's Marcus Institute for Vocal Arts for a staged performance of Purcell's Dido and Aeneas on 9 June 2019. These renowned New York musicians have toured extensively internationally, and this performance will form part of a tour of European capitals.
Investec Opera Holland Park's 2019 Season will run from 4 June to 3 August. Tickets will be available from March (with priority booking for Members from February). For further information please visit www.operahollandpark.com.