Switzerland Bloch, Bruch, Brahms: Pinchas Zukerman (violin), Rotterdam Philharmonic / Lahav Shani (conductor), Tonhalle Maag, Zurich 25.10.2018. (JR)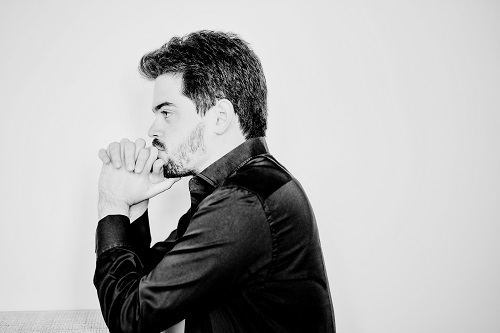 We are all going to hear a lot more of Lahav Shani. Hardly had he signed on the dotted line for the Rotterdam Philharmonic than Zubin Mehta signalled his retirement at the helm of the Israel Philharmonic and they, too, have appointed the young Israeli Shani as Mehta's immediate successor.
The concert started with a piece of Bloch. Ernest Bloch was born in Geneva, of Jewish parents. Most music-lovers know him for the last work in his 'Jewish' cycle, Schelomo (Hebrew Rhapsody for Cello and Orchestra) and perhaps also his Israel Symphony (not to be confused with Suk's better-known Asrael Symphony); the two pieces for orchestra entitled Winter and Spring are early impressionistic works, written when Bloch was 24, and owe much to the influence of Debussy, with nudges to Richard Strauss, Ravel and Mahler when the music loudens. I could not detect what images the music was intended to evoke; Debussy does it much, much better.
Pinchas Zukerman was the star violinist brought in, no doubt, by fellow Israeli Shani. I had not heard Zukerman for quite some time. He may not now be the fastest, wildest player (if ever he was) but the tone he extracts from his vintage instrument is magical and mellow, and this music is both in his blood and in his soul. He seemed relaxed; and it all seemed effortless with his years of experience shining through. Shani conducted with urgency, perhaps on occasion too much so, but this was a young man's Bruch. As an encore, the Steinway was wheeled over and we heard Beethoven's Sonata in C minor, suitably jaunty, with Shani on the keyboard and Zukerman on his Strad (or it might have been a Guarnerius).
Shani and Zukerman looked and acted like father and grandson. After the concerto, Zukerman said he had been waiting 70 years for Shani to show up, rather like a London bus or the Messiah.
The Brahms gave the orchestra their chance to show their prowess, and they did so with style. They may not quite have the bloom and precision of the Concertgebouw, but they came across as a fine ensemble with plenty of impressive principals. Shani worked them hard, and they responded to his every gesture. Again, this was hard-driven Brahms, which led to some untidiness around the edges of the woodwind and some shrillness from the trumpets. The sound, especially in the first movement, was occasionally muffled, but that could be the hall, where an occasional high-pitched whine also told us that some electronic wizardry was at work.
In the Adagio Shani used broad, sweeping gestures, which served the movement well; the Allegro giocoso had plenty of youthful energy and even fun. In the final movement, the flautist and trombone section came in for accolades.
The orchestra is on tour with the identical programme. They have already played in Hamburg at the Elbphilharmonie, Nürnberg at the Meistersingerhalle, Stuttgart at the Liederhalle and go on to Geneva (Victoria Hall).
Shani returns to the Tonhalle in November, this time to conduct the Tonhalle Orchestra in two performances of Mahler's Fourth Symphony – and I look forward to that already.
John Rhodes