*

United States Gregg Kallor: Soloists, Joshua Roman (cello), Gregg Kallor (conductor & pianist), The Angel's Share, The Catacombs, Green-Wood Cemetery, Brooklyn, 10.10.2018. (RP)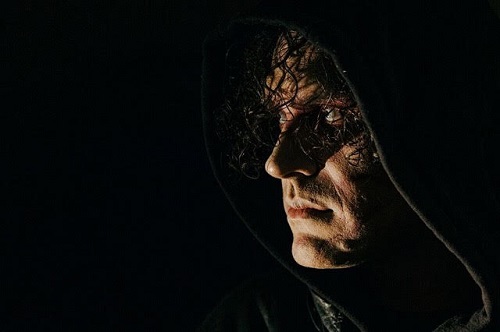 Cast:
Sketches from Frankenstein
Singers – Brian Cheney, Joshua Jeremiah and Jennifer Johnson Cano
The Tell-Tale Heart
Narrator – Jennifer Johnson Cano
Production:
Director – Sarah Meyers
Lighting Designer – Tláloc López-Watermann
Costume Designer – Fay Eva
In the early 1860s Green-Wood Cemetery was a tourist attraction that drew half a million visitors a year, second only to Niagara Falls in popularity. People flocked there to enjoy family outings, carriage rides and sculpture viewing in one of the first American landscape gardens. On a balmy October evening the cemetery is still a marvelous if somewhat spooky place with its magnificent views of New York Harbor and a glittering Downtown Manhattan.
This year Green-Wood has become a nocturnal destination for fans of contemporary classical music and those who appreciate phenomenal young talent in a series of concerts entitled The Angel's Share, presented by Unison Media and Green-Wood and curated by Andrew Ousley. The final concert of the season was devoted to the music of American composer and pianist Gregg Kallor, who was named the Classical Recording Foundation's 2017 Composer of the Year. The cemetery, lit only by stars and burning torches, with just the tiniest sliver of moon visible, was the setting for tales of horror and the macabre in its subterranean vaults.
Reading Mary Shelley's Frankenstein was the impetus for Kallor to take a stab at writing opera. It is a work in progress, with the sketches intended to be the seeds of a full-length opera. An extended scene was presented in which the creature confronts his creator and relates his isolation and loneliness, the fear and hatred that his grotesque appearance provokes in people and his murder of Victor Frankenstein's brother. Above all he demands that Frankenstein create a female companion for him because as a living being he is entitled to happiness.
The sketches were mostly a soliloquy for Frankenstein's creation, which Kallor identifies only with a dash, reluctant to call someone so human a monster. Tall and towering, clad in dark industrial attire with a hooded jacket that obscured his patched together face, Joshua Jeremiah gave a powerful performance as the creature. His voice rang out rich, free and open and his diction was extraordinary. Every word was discernible, making me nostalgic for the old days when you had the luxury of only listening to the sung words. Jeremiah was just as potent dramatically, intertwining the anger and rage of the creature with his humanity.
Tenor Brian Cheney mostly cowered in horror, holding a lantern that cut through the dark like a search light. Jennifer Johnson Cano made a brief appearance, displaying little of the powerhouse mezzo-soprano voice that she would unleash in The Tell-Tale Heart. The accompaniment was by Kallor at the piano and Joshua Roman playing the cello. Roman's full tone and passionate playing were a perfect match with Jeremiah's baritone. When united, their sounds combined in an exquisite, electrifying frisson.
As seems to be the case with many contemporary composers, Kallor has the gift for melody but not the inclination to spin it into song. His characters sing a snippet of a tune that is taken up and developed in the accompaniment. Stylistically, the spaciousness of the musical textures he creates and his ability to fuse words and music into dramatic cohesiveness reminded me of mid-twentieth-century composers such as Douglas Moore and Robert Ward. His music did not sound like theirs, but it had the same effect on me. I do mean that as praise.
In words and music Kallor paid tribute to Leonard Bernstein who is buried in the cemetery, noting the surprisingly simple gravestone that marks his final resting place. He spoke of the breadth of Bernstein's genius and the impact that the 1973 Norton Lectures had on him and countless others. The musical offering was his performance of the world premiere of his work for solo piano, The answer is: Yes. There were no Bernstein musical quotes, but his spirit was present in Kallor's own melodies, rhythms and dynamism. The seamless interplay between classical and jazz were Kallor's alone.
The woman on stage is wearing hospital scrubs. In a single stroke, Meyers connected the dots as to the who and why that Edgar Allan Poe left unanswered in The Tell-Tale Heart. She is the embodiment of your worst fears: a gruesome death at the hands a psychotic, murderous support-giver. Kallor transformed Poe's 1843 tale of Gothic fiction into an operatic experience of epic emotional and musical proportions. As operatic heroines' crash-burns go, the Narrator's only real rivals are Strauss's Elektra and Salome. Those mythical figures' demises are terrible to behold but kept safely at a distance. There was no such detachment here, and in the dark confines of an underground crypt, the unhinged woman under the harsh glare of light was all too contemporary and real.
Kallor's music is equally Straussian in scale and emotional impact. The vocal line was as carefully etched as in Sketches from Frankenstein, but soared to ever increasing crescendos of sound and emotion. Piano and cello again combined to create the complex sonorities of a much larger ensemble. Undoubtedly the acoustics played their part, but Kallor and Roman conjured up a ferocious, whirlwind of sound.
Cano's singing was volcanic: molten sound poured out of her. She was fearless in plumbing the depths of the Narrator's psyche both vocally and dramatically. There were no props for her to rely on and only one lighting change, when a red wash coincided with the imagined beating of the victim's heart that tormented her. It was just Cano and the music.  She's a voice, talent and temperament to be reckoned with.
Rick Perdian