Switzerland Schumann, Karłowicz, Dvořák, Rachmaninov: Piotr Beczała (tenor), Helmut Deutsch (piano). Grand Théâtre des Nations, Geneva, 14.11.2018. (ALL)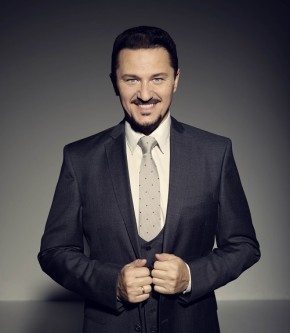 Schumann – Dichterliebe
Karłowicz – Songs
Dvořák – Gypsy Songs Op.55
Rachmaninov – Songs
 It is not always necessary to go into great length to describe a singer's technique to review a recital or an opera. In this case, though, we simply must start with this key feature in order to discuss Piotr Beczała.
Projection, clarity of emission and range of tessitura were all superb. One of the major tests for all singers is the ability to change from head voice to chest voice, and here Beczała was textbook perfect. One immediate consequence is Beczała's range of dynamic from subtle, sustained pianissimi to full-throated tones and he never lost colour nor line.
His technique is simply superlative and actually, I think, better than that of Alagna or Kaufmann, although this is by no means a statement meant to reflect negatively on his colleagues.
In this carefully prepared recital, Beczała explored five languages: German, Polish, Czech, Russian and a French encore. All words in the languages I speak were crystal clear. For those which I, and many members of the audience, did not understand, we were able to appreciate how Beczała characterized the various pieces, capturing their various moods and allowing us to comprehend the words nevertheless.
The first part was intimate, reminding us of Schumann's ability to find a poetic singing line. Beczała found the right mood for some of the introspective songs of the Dichterliebe cycle but was also comfortable in the lighter, more joyful ones.
The second part was, by contrast, more varied and, shall we say, 'operatic'. Mieczyslaw Karłowicz is a Polish composer whose songs have Straussian feeling. They are full of charm and of expression. We would definitely hear them more often were it not for the challenge, here fully met, of having to sing them in Polish. Beczała's Bohemian charm in Dvořák's Gipsy Songs was contagious. His broader tones in the Rachmaninov songs were reminiscent of this tenor's reading of Lensky in Eugene Onegin.
Helmut Deutsch was an attentive accompanist. There were a few moments when he could not totally match his singer's range, particularly in the lower tones, but he was at one with him when following the rubati and Beczała's rhythmic pulse.
The audience was unbelievably quiet for this recital. I cannot recall when there has ever been a more attentive one here in Geneva. As many know, Beczała stepped in this summer to save Lohengrin in Bayreuth (review click here). There may be no connection, but on this particular evening he was able to take advantage of an exceptional, Bayreuth-like silence.
Beczała rewarded us with two encores: an aria from Halka by Polish composer Stanisław Moniuszko and a simply ravishing rendition of Werther's 'Pourquoi me révéiller', which brought the house down.
Closer to Geneva, Beczała will be singing des Grieux in Massenet's Manon in Zurich at the end of April. Do catch him; this was a remarkable recital by a superlative artist.
Antoine Lévy-Leboyer