United States Mozart, Bach: Peter Serkin (piano), Weill Hall, Green Music Center, Sonoma State University, Rohnert Park, CA. 11.10.2018. (HS)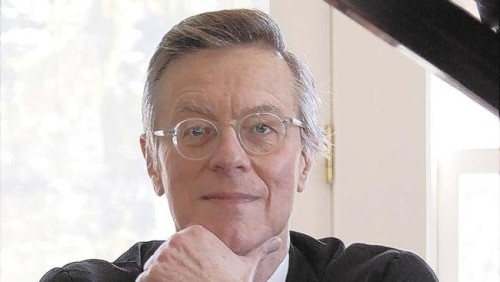 Mozart — Adagio in B minor, K. 540; Sonata in B-flat Major, K. 570
Bach — Goldberg Variations
Elegance, gentility and grace characterized Peter Serkin's approach to both Mozart and Bach in a soft-hued recital Friday evening. For a musician known for championing the wildest of modern music, the performance felt more ecstatic than adventurous, holding rapt an audience that fell well short of filling the 1,400-seat Weill Hall at Sonoma State University in Rohnert Park, California.
Four different recordings of Bach's Goldberg Variations have emerged from his 50 years-plus career on some of the world's biggest stages — the most recent in 1996. They are, generally, among the quietest in the catalogue, and so was this.
If you like your Bach to dazzle, this might have felt like an endless reel of lovely scenery rolling past. But if you prefer a friendly invitation to appreciate nuances, there was much to like. He even eschewed nearly all the possible repeats, clocking in at under 55 minutes.
A reverent, almost religious statement of the opening aria set the tone. Despite a relatively free approach to the underlying rhythm, Serkin seemed intent on making the opening like a friendly, if formal, handshake. He drew every gram of sweetness, even trying to create vibrato by wiggling his finger on sustained notes. Gentle use of pedal softened focus.
After the aria, everything seemed carefully paced, neatly groomed. He downplayed the syncopation in the first variation. Dancelike movements such as the giga in No.7 moved gently rather than bouncing. Virtuosic moments such as the rapid hand-crossings in variations 5, 8 and 28 came off flawlessly, but with little playfulness. The fughetta of variation 10 achieved suppleness, not grandeur.
Inspired his playing of the aria, Serkin's heart seemed to be more present in the slow variations. No.13 sounded like a prayer, as did the Andante of No.15. The Adagio of No.25 created a meditative several minutes of surpassing loveliness. But unlike many players, who use that moment of calm to trigger a series of ever-stormier variations, Serkin let the final minutes glide into a surprisingly easygoing No.30.
After that, the repeat of the aria at the end felt like an extension of the proceedings rather than a balm. The pianist gave it an almost religious texture and held his hands on the keys for nearly 30 seconds to let the feeling hang in the air.
For the first half, Serkin applied the same sincere, circumspect approach to Mozart's Adagio in B minor and Sonata in B-flat major. It didn't help that squeals from a misbehaving hearing aid intruded on the pianist's intent of making the Adagios into a spiritual foreshadowing of the arias and slow movements in the Bach. Fortunately, the squeaks were absent in the second half.
Harvey Steiman