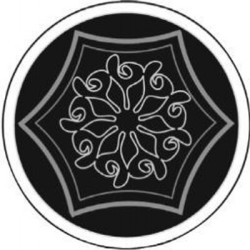 This year's Temple Winter Festival will be held between 10 and 14 December at Temple Church, just off Fleet Street in London.
The festival continues to bring together some of the UK's finest talent from the choral world, including Sansara, ORA Singers, and The Tallis Scholars, who return for this year's festival. The concerts take place in the magnificent and centrally located Temple Church, built in the 12th century by the Knights Templar. 
Monday 10 December, 7.30pm
Artists: Temple Church Choir, Temple Singers, Roger Sayer (Director), Greg Morris (Organ)
Details: https://www.templemusic.org/shop/twf-2018-temple-church-choir-temple-singers/
The music in this concert reflects the diversity of Temple Church Choir. The concert begins with the choir above in the Triforium and throughout the first half, they will move around the building exploring the full extent of the acoustics that this historic 12th-century church has to offer. The second half is a much lighter and glittering affair which will set the Christmas season off to a warm and joyful start.
Tuesday 11 December, 1pm
Artists: Sansara, Tom Herring (Artistic Director)
Details: https://www.templemusic.org/shop/twf-2018-sansara/
Conjuring an aura of mystery and excitement, Sansara explores the anticipation of Christmas, with a programme inter-weaving works by masters of the Renaissance with 20th and 21st century composers.
Tuesday 11 December, 7.30pm
Artists: ORA Singers, Suzi Digby (Director)
Details: https://www.templemusic.org/shop/temple-winter-festival-2018-ora-singers/
Based around four beautiful settings of the text of the Magnificat, ORA Singers presents a typically inventive programme. Music in honour of the Virgin Mary sits alongside material celebrating the wonder and joy of the birth of Jesus. This exceptional ensemble gives its own take on the Christmas story with works ranging from the sublimely still to the riotously energetic.
Wednesday 12 December 2018, 1pm

Artist: Roger Sayer (Organ)
Details: https://www.templemusic.org/shop/temple-winter-festival-2018-organ-recital/
Roger Sayer presents a programme of German romantic repertoire for the organ, including music by Mendelssohn and Brahms. Less well known perhaps, though no less impressive, is Karg Elert, whose Symphonic works are exciting and vivid. A pupil of Liszt, Reubke died at the age of 24 leaving behind a work that is of immense power and maturity.
Thursday 13 December, 7.30pm
Artists: The Tallis Scholars, Peter Phillips (Director)
Details: https://www.templemusic.org/shop/twf-2018-the-tallis-scholars/
This programme is formed around one of Palestrina's most joyful double-choir masses, based on his own motet. It frames two major settings of the Magnificat; Byrd's matchless Lullaby; and an exciting new commission, specially written for the Tallis Scholars, by Nico Muhly. This really is a seasonal feast.
Friday 14th December, 7.30pm
Artists: Collegium Musicum of London, Temple Players, Greg Morris (Director), Grace Davidson (Soprano), James Hall (Alto), James Way (Tenor), William Thomas (Bass)
Details: https://www.templemusic.org/shop/temple-winter-festival-2018-messiah/
The festival comes to a close with Handel's Messiah, performed by the highly respected Collegium Musicum of London and a wonderful line-up of talented soloists.
Temple Music has announced its Spring 2019 concert programme
Now in its fifteenth year, Temple Music offers a diverse programme of world-class chamber music, song recitals and choral concerts in three stunning venues in The Temple, London.
Chamber Music – Temple Music welcomes a number of outstanding vocalists and instrumentalists in the first half of 2019. Iestyn Davies (counter-tenor) makes a much-anticipated return to the series, performing works by Michael Nyman in celebration of the composer's 75th birthday (26 March). Matthew Rose (bass) Katherine Broderick (soprano) Anna Tilbrook (piano) Jan Schmolck (violin) and friends present an exciting programme of contemporary works, followed Strauss' epic study for strings, Metamorphosen (30 April). Earlier in the spring, The Keyboard Trust presents its second recital in Parliament Chamber, Inner Temple, featuring pianist Ilya Kondratiev (13 March).

Choral Concerts – The Temple has a long tradition of choral excellence. The resident Temple Church Choir joins forces with the newly formed Temple Youth Choir for a celebration of sacred music on 28 February. Later in the year, Temple Church Choir and the Outcry Ensemble present an all-Haydn programme, including the composer's Symphony No.73 and arguably his greatest choral work, the Nelson Mass (23 May). At the beginning of summer, the Holst Singers directed by Stephen Layton make a welcome return to Temple Music (6 June).
Temple Song – Since 2006, Temple Song has seen pianist and song repertoire expert Julius Drake perform alongside some of the greatest singers on the international stage.
The series continues in 2019, beginning with a special programme to mark St Valentine's Day. A quartet of exceptional young singers will perform love songs by Brahms and Schumann: Gemma Summerfield (soprano) Fleur Barron (mezzo-soprano) James Way (tenor) and Julien van Mellaerts (baritone) (14 February).
Later in the spring, Drake will be joined by such esteemed vocalists as Nicky Spence (tenor) and Barbara Kozelj (mezzo-soprano) (7 May); Roderick Williams (baritone) and Sofia Fomina (soprano) (4 July); and in the autumn season, Sarah Connolly (soprano) (25 November). Drake also explores the special partnership between singer and pianist in a masterclass with students from the Guildhall on 22 January.
Venues – Temple Music performances take place in three stunning venues in The Temple, London: the 12th century Temple Church, one of the most beautiful and historic churches in London; Middle Temple Hall, a fine example of Elizabethan architecture that has remained virtually unaltered since it opened in 1572; and Parliament Chamber, Inner Temple, an elegant and intimate setting for chamber music performances.
For more details about Temple Music click here.