United Kingdom Schubert: Dame Mitsuko Uchida (piano), Royal Festival Hall, London, 7.12.2018. (MB)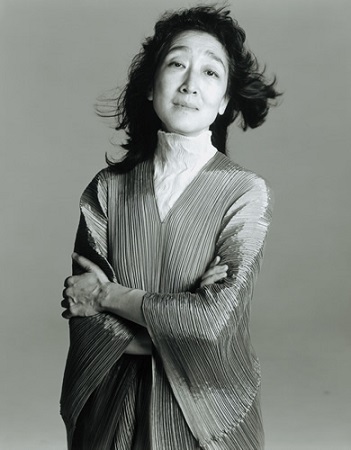 Schubert – Piano Sonata in A minor, D 537; Piano Sonata in C major, D 840; Piano Sonata in B-flat major, D 960
Who would willingly pass up the opportunity to hear Mitsuko Uchida play Schubert? Not I; nor did I regret having taken it up. That said, an artist whose gallery of virtues would generally be held to include a high degree of technical consistency did not always quite live up to that side of the bargain. During the C major Sonata, D 840, Uchida struggled at times, visibly and audibly distracted by an especially active bronchial audience contingent (not to mention at least two mobile telephone interventions). Edge-of-the-seat turbulence of the cross-rhythms part-way through the finale of the B-flat major Sonata, D 960, was not entirely to be ascribed to interpretative choice and insight. There were a few other such instances. Musical and more broadly humanist virtues nevertheless consistently won out. What we heard was some way from perfect; yet whilst perfection may often – often not, too – prove a laudable quality, rarely if ever should it prove an end in itself.
The recital opened with the A minor Sonata, D 537. A vehement, almost Beethovenian opening – yes, I know the temptation to compare and contrast with Beethoven is often better avoided; nevertheless… – subsided beautifully, yes, but more to the point, meaningfully. Schubert's contours were well traced throughout this first movement and beyond; or rather, they were brought to life in performance, 'traced' suggesting something too passive. This sounded, rightly, very much as young man's music. (That all of Schubert's music is, strictly, a young man's music is really neither here nor there.) What particularly struck me on a micro-level, was how Uchida's leaning in to phrases always sounded just 'right': never quite the same, always subtly different, according to context. The movement's closing bars sounded very much imbued with the spirit of Mozart of his A minor Sonata, KV 310/300d. Uchida judged the tempo and mood – the same thing here, really – of the second movement just right. The degree of halting uncertainty again seemed spot on, though I can imagine some finding it a little mannered. A 'lateness' that belied the actual year of composition (1817) worked well, icy winter winds very much the thing. There was certainly no doubting her command of the overall line. The finale again opened vehemently, yet in no sense as a repeat of the first movement; context and experience were all here. Perhaps some of what ensued might have benefited from greater variety of touch, but Uchida's dream-like, at times almost stream-of-consciousness approach was compelling in its way.
If the C major Sonata suffered more than its companions from technical mishaps, it also proved to me the most intriguing interpretatively. Uchida's opening phrase was floated with an indeterminacy that seemed to hurl a gentle(!) lance into the music-historical future: to Liszt, even to Debussy. Tonality, general and specific, evolved – and yet also often remained uncertain, Liszt again coming to mind, as indeed he did in certain rhetorical gestures. The first movement's closing bars, luminous and numinous, lingered long in the memory. Schubert's apparent inability, or unwillingness, to climax proved deeply moving. Was the Romanticism of the second movement more 'conventional'? Perhaps, but so what? If so, it were only in such extraordinary company. Uchida's great achievement here, I think, was to draw one in, to compel one truly to listen. Then the music developed in its own, strange, quite inimitable way.
The B-flat Sonata sounded from the outset more settled – at least until those slips during the finale. Resigned? I am not sure; this was certainly not Sviatoslav Richter. Perhaps 'content' might be better. Schubert's music took wing more readily than earlier: in large part a reflection of the material, of course, but perhaps not entirely. Structure and form were certainly clearer throughout, notwithstanding an egregious telephonic intervention shortly before the first movement exposition repeat. An ineffable sadness during the development section emerged very much from its harmony: the minor mode, yes, but Neapolitan and other chromatic colourings in particular. The return was unruffled but certainly not unchanged. And it continued to develop, of course; or perhaps, better, to change, 'develop' in this work sounding almost indecently Beethovenian a charge. The rarity of key, tonality, and mood in the slow movement was established immediately, quite without preciosity. Again, Uchida's command of large-scale structure and form – that is, dynamic delineation of structure in time – were key to her success here. The scherzo is, for me, the most difficult of four very difficult movements to bring off in performance. No such fear here: inner, presumed fragility encased, even entombed, in a finely judged scampering pretence at insouciance. The obstreperous quality of its trio, rightly different from Beethoven's truculence, seemed in a decidedly peculiar way closer to a reification of Haydn. Many of those qualities continued, indeed developed, in a finale possessed of just the right degree both of exploration and 'rightness'. A wordless Schwanengesang, whatever the occasional stumble, ultimately did what it should. Music, after all, is human rather than divine.
Mark Berry