United Kingdom R. Strauss: Sophie Bevan (soprano), Philharmonia Orchestra / Santtu-Matias Rouvali (conductor), Royal Festival Hall, Southbank Centre, London, 6.12.2018. (AS)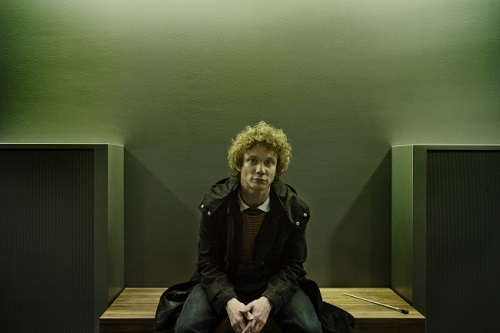 Strauss – Der Rosenkavalier – Suite; Vier letzte Lieder, Op.posth; Eine Alpensinfonie, Op.64
First impressions of a conductor encountered for the first time can clearly be misleading. The opening of the Der Rosenkavalier Suite (the prelude to the opera itself) was indifferently and coarsely played, and from there on Rouvali conducted a very mannered performance, introducing various spurious examples of 'expression' into Strauss's natural waltz rhythms to the extent that they were pulled completely out of shape, and slow sections such as the Presentation of the Rose were dragged out so severely that on one occasion the music seemed almost to come to a halt. Add Rouvali's balletic, histrionic conducting, and it was not a happy experience. Artur Rodzinski's 1944 suite is unsatisfactorily compiled in any case, and should be jettisoned for something more effective. Strauss's own suite, gathered from his arrangement of the score for the 1926 silent film of the opera, and which he recorded, is much better constructed.
In the Four Last Songs Rouvali calmed down to a considerable degree and conducted sympathetically for the soloist Sophie Bevan. After a slightly uncertain start Bevan soon settled down to produce a warm and accomplished performance. Her voice was at its best in mid-register, where her tone colour was very attractive. In its upper reaches, however, and when a high dynamic level was required, the voice sounded rather under pressure and became slightly squally in tone. Surtitles of the texts of the songs were provided, and showed that Bevan was responsive emotionally to the varying moods of the cycle. But German speakers may well have been dissatisfied with Bevan's unclear pronunciation of their language.
After Rouvali's performance of the Der Rosenkavalier Suite one feared for the fate of the Alpine Symphony, but its manifestation now showed us why Rouvali is held in such regard by the Philharmonia management to the extent that he has been swiftly made the orchestra's joint Principal Guest Conductor. Throughout the work its various episodes were clearly and dramatically depicted, in a way that seemed completely faithful to Strauss's inspired invention and his masterly scoring for very large orchestra. Rouvali controlled and balanced his forces with great skill, and the mighty work was brought to life very vividly. To pick on detail, the 'On the summit' episode sounded gloriously triumphant, and there was a very pregnant, spooky quality in the two anticipatory sections, 'Elegie' and 'Calm Before the Storm'. The storm itself broke out with huge energy, and Rouvali shaped the work's quiet ending with sensitivity and imagination.
Alan Sanders