United States James Matheson, Mozart, Dvořák: Javier Perianes (piano), Orpheus Chamber Orchestra, Carnegie Hall, New York City. 12.1.2019. (DS)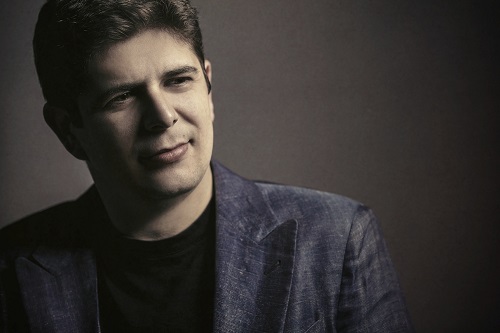 James Matheson – Still Life (2018)
Mozart – Piano Concerto No.27 in B-flat major K595; Symphony No.33 in B-flat major K319
Dvořák (arr. Davies) – Bagatelles Op.47
In their most recent New York appearance at Carnegie Hall, Orpheus Chamber Orchestra performed a pleasurable mix of the new and the old. For the old came two examples from Mozart, an unexpected touch of Manuel de Falla, and a smattering of Dvořák folk pieces; for the new, a commission from composer James Matheson.
Orpheus is renowned for having no music director; instead, the ensemble designates a concertmaster for each event. This distinguishing factor attracts a roster of soloists and composers who appreciate a unique collaboration.
Matheson's Still Life is a fluid pastiche that evokes snapshots of familiar musical experiences – noir film moments, jazzy landscapes, and Copland-eque Americana, to name a few. A clean, easy listen, it matched beautifully with Orpheus's intimacy, as the musicians painted each episode with dramatic color and dynamics. The right composer with the right group can yield big dividends in musical creativity – and no conductor required.
In Mozart's Piano Concerto No.27, Javier Perianes brought brilliant style and crisp alacrity. His speedy fingers enhanced the melodic and contrapuntal experience – a testament to his skillful technique. However, the climax of the whole evening was his de Falla encore, the 'Ritual Fire Dance' from his ballet, El amor brujo. Its colorful Spanish flair not only added to the evening's palette but more importantly, showcased Perianes's robust, unhindered characterization, which had clearly been restricted in Mozart's classical form.
The concert closed with an orchestral version of Dvořák's Bagatelles and more Mozart, his Symphony No.33. Unlike the Mozart and Matheson works, where phrasing demands and rhythmic qualities suited the self-led ensemble, the Dvořák would have benefited from a conductor, to help maintain a core around which to best set the gypsy-inspired, rubato passages. But that's the challenge that Orpheus is always willing to face. And their dedicated New York audience clearly supports this approach, as the rousing applause and standing ovations have proven again and again.
Daniele Sahr