Everybody Can! Opera's Tosca 
St James's Church, Piccadilly Friday 18 January at 7pm
Following its successful semi-staging of Verdi's Otello in 2015, Everybody Can! Opera is now thrilled to present Tosca – Puccini's 'shabby little shocker' – at St James's Church, Piccadilly on Friday 18 January 2019 at 7pm.
For tickets click here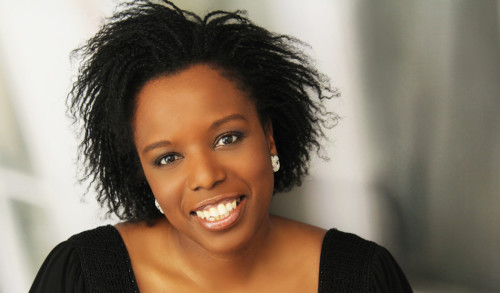 Tosca will be produced by British soprano Nadine Benjamin, who will also sing the title role. A high-performance coach and mentor, Nadine created Everybody Can! to help provide a platform to encourage others to believe in themselves and support them in recognising that whatever they envision can be achieved. Nadine has put together a cast and creative team that includes a number of people she has mentored alongside established professionals. Having conducted Otello for Everybody Can! Opera, William Conway returns to take up the baton for Tosca in a special orchestral arrangement for 14 musicians by Francis Griffin (www.ReducedOperaOrchestrations.info). An internationally renowned conductor and cellist, William is the Artistic Director and founding member of the Hebrides Ensemble, Music Director of Edinburgh Studio Opera, and a founding member and co-principal cello of the Chamber Orchestra of Europe. He made his conducting debut at the BBC Proms debut in 2018 in performances of Stravinsky's The Soldier's Tale. 'Performing Tosca has been a longheld ambition of mine. Puccini matches the passion and darkness of the story with brooding, stirring and heartbreaking music, which has made this opera one of the most popular ever written.'
Also returning to Everybody Can! Opera is the young director Rebecca Louise Dale. In this staging of Tosca, she swaps Rome for present day London where a corrupt Detective Chief Inspector manipulates situations and those around him to satisfy his ever-growing thirst for power. Praised for her 'sensitivity and fresh approach to grand opera' when she focused on post-traumatic stress order in Otello, Dale will examine a similar subject with Tosca: 'There is a powerful underlying emphasis on mental health and questions are raised as to why a man who is in a position of power would choose to abuse that power rather than initiate and implement positive change.'
An ENO Harewood Artist and currently singing Musetta in Puccini's La bohème with the Company, Nadine Benjamin returns to the role of Tosca which she covered in 2017 for English Touring Opera and performed on two occasions. Spanish tenor Borja Gómez-Ferrer sang the role of Roderigo (Otello) with ECO in 2015 and now sings Cavaradossi for the first time. Future engagements include Canio (Pagliacci) in Spain. Baritone and renowned actor David Durham reprises the role of Scarpia which he has previously sung in a Gala concert performance. His acting/singing credits include Merlin, Law and Order and Judge Turpin (Sweeney Todd). Currently singing both Benoît and Alcindoro (La bohème) with ENO, the role of Sacristan is performed by the internationally-acclaimed baritone Simon Butteriss. Italian bass-baritone Nico Laruina sings Angelotti, a role he has sung with the Mediterranean Opera Festival. British tenor Jonathan Cooke sings Spoletta which he has sung for Mid Wales Opera. He has also sung the role of Cavaradossi. British baritone Nicholas George sings the role of Sciarrone for the first time, having previously sing the roles of Sacristan and Gaoler. British/Greek soprano Danae Eleni sings the role of Shepherd Girl.
DATE & TIME – Friday 18 January 2019 at 7pm
VENUE – St James's Church, Piccadilly, London W1J 9LL
TICKETS – £20, £15 and £12 (concessions)