United Kingdom Mozart, Beethoven, Schumann, Chopin: Rafał Blechacz (piano) Wigmore Hall, London, 21.1.2019. (CC)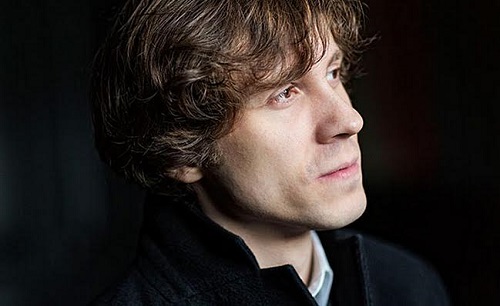 Mozart – Rondo in A minor, K511; Piano Sonata in A minor, K310
Beethoven – Piano Sonata in A, Op.101
Schumann – Piano Sonata No.2 in G minor, Op.22
Chopin – Four Mazurkas, Op.24; Polonaise in A flat, Op.53
Due to circumstances very much beyond his control (as it turned out), Rafał Blechacz's Wigmore recital started at 8pm, a far more 'European' start time: first there was an announcement that the recital would start in '5-10 minutes'; then came an invitation to stretch or have a drink, as it would be 8pm. When the pianist arrived on the stage, he was profusely and genuinely apologetic: he had heard of the hospitalisation of a close family member only just before the concert's scheduled start time of 7.30 pm. Deciding to continue nevertheless, Blechacz gave performances of the very highest level, the only clue to the delays being a shortened interval (ten minutes) and a very much reduced time between pieces (he tended to walk off, almost immediately come back on again and then launch straight into the next piece). All eminently understandable.
That the technical and musical excellence was intact, bar the very, very occasional passage, is all the more remarkable, therefore. Conceived in 1787 during his first trip to Prague, Mozart's Rondo in A minor contains a highly charged emotionality. Blechacz brought a perfect sense of rightness to his delivery, both in limpid expression and in what was to be a constant throughout the night: perfectly judged pedalling. Textures were beautifully calibrated, syncopations made full Affekt. The A minor Sonata, first movement exposition repeat intact, was an object lesson in rhythmic security, impeccable fingerwork (bar one small passage) and sure structural instinct. The Andante cantabile felt more Adagio but was perfectly scaled for the hall before a Presto finale of splendid taste and impeccable balance between the hands.
Almost straight into Beethoven's Op.110 thereafter; only here was there a slight feeling of not giving the opening enough space. Blechacz's sound, though, was magnificent, burnished yet containing lines of the utmost clarity. Again, pedalling was perfectly judged, no easy matter in the combination of late Beethoven and the Wigmore acoustic; the second panel, Lebhaft, Marschmäßig, found perfect understanding from the pianist (it can so easily sound over-fragmented). Counterpoint throughout the sonata, and particularly in the later stages, was impeccably done: one wonders what Blechacz's Bach sounds like.
After the brief interval there was an outing for Schumann's Second Sonata. Schumann's Sonatas need more performances (as do his violin sonatas, incidentally). Published in 1839, the Second Sonata is a beautifully proportioned piece, challenging for the player and rewarding for the listener. Blechacz's fiery yet hyper-accurate first movement, stormy yet with balm in the radiant climactic chords, led to an Andantino marked out by Blechacz's wonderful, lyrical legato, a true cantabile. Rhythmic play was superbly managed in the Scherzo – Blechacz's technique allowed for maximal contrasts – while the final Presto contained rubato that served the music's flow ideally.
Finally, the composer with whom Blechacz, winner across all categories in the 2005 International Fryderyk Chopin Piano Competition, is most associated. Chopin's Op.24 Mazurkas were dated as 1883 in the Wigmore programme, some 34 years after Chopin's death – they were actually published in 1836. In a miraculous account of the four Mazurkas, Blechacz pinpointed their expressive heart and painted each with its own expressive world, finding gentleness in the first, playfulness for the second – no missing the dance element here – and relishing the harmonic ambiguities of the fourth. Finally, the great A flat Polonaise, Op.61, texturally perfect throughout – this can be a thicket – and with the infamous left-hand octaves ultra-rapid and yet perfectly even. Magnificent.
Colin Clarke
For more about Rafal Blechacz click here.