United States Saariaho, Messiaen: Xavier de Maistre (harp), Jean-Yves Thibaudet (piano), Cynthia Millar (ondes martenot), Los Angeles Philharmonic / Susanna Mälkki (conductor), Walt Disney Concert Hall, Los Angeles. 19.1.2019. (DD)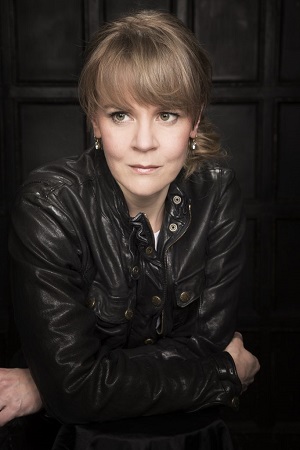 Saariaho – Trans for harp and orchestra
Messiaen – Turangalîla-Symphonie
What a joy is regular exposure to new music. What a joy is concert programming when pairings are not a convenience but a challenge. And what comfort when the after-concert conversation is not simply about whether one liked or disliked the piece, but rather how it fits into the vast estate sometimes called art music, sometimes concert music, and sometimes even referred to as 'classical music'.
This performance served to enhance the Los Angeles Philharmonic's well-earned reputation for the breadth of its concert programming. It opened with the U.S. premiere of a relatively short, three-movement harp and orchestral composition by Kaija Saariaho. The first movement begins tentatively with start-stop motifs, until about three minutes into it. There is no firm tonal center – at least none I could perceive – but the piece, centered around at least two tones, worked its way to a regular pulse (though not a regular rhythm). Throughout, sinister bass figures nest the more fluid upper voices, and all the woodwinds are engaged. It is beautiful but unsettling music. The most chilling portion is a section where the strings seem to emulate a kind of clocklike regularity: time going where?
The second and third movements in this 25-minute exercise in transcendence were equally colorful, equally ominous. Again and again, de Maistre would slap the harp, following with downward glissandi. It was cold music, but ever so compelling while being ever so ephemeral. Perhaps this gesture was both a stopping point in motion and also a central point of meaningful consideration. Each time the harpist slapped, I thought of it not as an act of violence but as a moment of revelation, like the slap of a forehead. The last movement was filled with motion and direction – certainly the most rhythmically direct of the three – but the close harmonies and dissonances seemed to be less solace than closure. Xavier de Maistre is a wonderfully expressive soloist on an instrument better known for decorative effects and evocative gestures than for direct declamations, and the orchestra complemented and supported these expressions. Susanna Mälkki's conducting was sure and precise, and the dissipating close moved much of the audience to its feet.
The major work on the program (more than three times the length of the Saariaho) was Olivier Messiaen's monumental Turangalîla-Symphonie, a ten-movement, 75-minute behemoth, played by an equally gargantuan orchestra (more than 100 instrumentalists). If that's not big enough, it also features two critical soloists: Cynthia Millar on the rarely played ondes martenot and the sensational Jean-Yves Thibaudet on piano.
About that ondes martenot, which is one of the earliest electronic instruments and a cousin of the theremin. It has been used by many composers, including Honegger, Milhaud, Varèse and Ibert; even rock musicians have adopted it, most famously, Jonny Greenwood from Radiohead. It also appeared in the cheesiest of mid-century horror films, and I heard it most recently in Thomas Adès' The Exterminating Angel, his opera based on the 1962 Luis Buñuel film.
The Turangalîla-Symphonie is one of those pieces that elicits strong reactions in either direction: some admire its immensity, while others deride the repetition and occasional excess. It contains some of the loudest individual passages that I've heard from this orchestra; other sections whisper and rustle. The supple LA Philharmonic handled it perfectly, with sensational performances from the woodwinds, especially flutist Denis Bouriakov, oboist Mingjia Liu, bassoonist Shawn Mouser and clarinetist Burt Hara (who appears to be counting each air molecule as it passes from his lips). The entire orchestra showed that it can easily shift from the ethereal to the intentionally ragged and scrappy. They are intensely fun to watch.
The best visual show of the concert, however, was the pianism of Jean-Yves Thibaudet, who is in a league of his own. I read in the program notes that he will be playing Ravel's Piano Concerto for the Left Hand. After watching – from a perfect perch, incidentally – his performance in the Messiaen, I can't help but wonder if he might play the Ravel with his right hand for the fun of it…over his shoulder while facing away from the instrument. Think about it: if anyone could do it, it's this phenomenal keyboard artist.
Douglas Dutton