United Kingdom Rameau, Ravel, Poulenc, and Jolas: Daniil Trifonov (piano), London Symphony Orchestra / Sir Simon Rattle (conductor). Barbican Hall, London, 17.2.2019. (MB)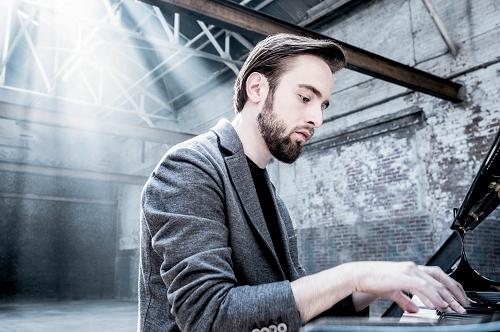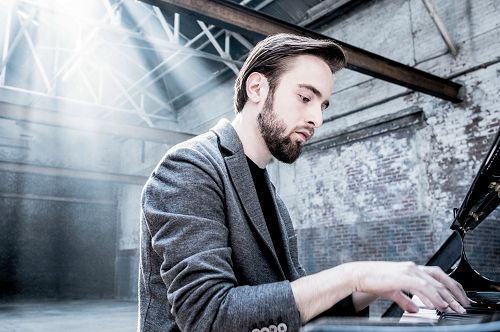 Rameau – Les Indes galantes: Suite
Ravel – Piano Concerto in G major; La Valse
Betsy Jolas – A Little Summer Suite
Poulenc – Les Biches: Suite
An evening of French delights from Simon Rattle and the LSO? Certainly, even if some – not necessarily those one might have expected – delighted more than others. First among not-quite-equals stood the earliest and latest works: a dance suite from Rameau's Les Indes galantes and a parallel Little Summer Suite, composed in 2015 by Betsy Jolas for Rattle and the Berlin Philharmonic.
One silly, at least borderline offensive, newspaper 'article' and a host of tedious imitators notwithstanding (click here), Betsy Jolas and her music have not recently been 'discovered'. Her music deserves to be better known, more frequently performed; that, however, is a different matter entirely. The best response to such nonsense is to do what Rattle and the LSO did here: perform it – and perform it with such excellence. Seven vividly etched miniatures abound with echoes and correspondences, but does not all music when one is acquainting oneself with it? A few Messiaenesque harmonies, even the odd marriage of rhythm and instrumentation recalling Boulez's Notations, speak not of overt 'influence' but perhaps of kinship – and what kinship. The scoring is much sparer than that for the latter. Although the orchestral forces are relatively large – certainly not so large as Boulez's – the writing is more often ensemble-like. Four of the movements echo – consciously, I presume – Mussorgsky's Pictures at an Exhibition. 'Strolling' movements – 'Strolling away', 'Strolling about', 'Strolling under', and finally, 'Strolling home' – they offer continuity and connection; a dark, menacing, almost nineteenth-century Russian bass suggests that honoured predecessor, before taking in Ligetian 'Knocks and clocks', responsorial (to that) 'Shakes and quakes' and similarly post-liturgical 'Chants and cheers', suspended, it seems, in musical mid-air. Succinct, witty, with a nonchalant sign-off suggestive, as noted in Jeremy Thurlow's booklet note, of Debussy's Jeux, one was left wanting more, yet admiring of the taste and judgement that had the music end when it did.
The very opening of Jolas's suite had, at least in context, intriguingly echoed the chains of Rameau's opening 'Air pour les esclaves africains'. If Rameau's (relative) battery of percussion veered in danger of the wearisome, taken out of dramatic context (for a review of a Munich performance of the entire work, click here), the relief of such enlightened Baroque music-making was eminently worth the slight wait. Each of the five movements danced with colour, grace, and a refreshing lack of doctrinaire 'authenticity'. String vibrato was withdrawn at the opening of the 'Air pour l'adoration du soleil', but with good reason, that anticipation prefiguring sunrises in Haydn (both The Creation and The Seasons). The most celebrated number, the 'Air pour les sauvages', proceeded with splendid swing. It may be problematic to our postcolonial minds, yet it is far from unprogressive by Enlightenment standards. The closing Chaconne stood, rightly, worlds away from our one-sided notions of the dance, too influenced by Bach and his Romantic successors. The world of Les Indes Galantes, not unlike the Tiepolo frescoes for the stairwell of Würzburg's Balthasar Neumann Residenz, present a Eurocentric world, to be sure, but one that attempts to embrace, even in small way to elevate, other cultures as surely as did Montesquieu and Voltaire. Trumpets and drums rejoiced, without effacing a tenderness that spoke both to Rameau's age and our own. For all Rattle's evident, longstanding belief in 'period' performance practice, this did not sound so very distant from the Rameau of forebears such as Raymond Leppard and Jean-François Paillard – and was all the better for such kinship.
Daniil Trifonov joined the orchestra, post-Rameau, for Ravel's G major Piano Concerto. He appeared transfixed at the opening. Whose spell? Ravel's or his own? It was unclear, as was much of the rest of his performance. There were delights aplenty in such pellucid pianism, but much of the first movement was indulgent, lacking line and, on occasion, connection with Rattle's – and the LSO's – able accompaniment. Harp-led washes of sound were duly gorgeous, likewise woodwind solos seemingly harking back to the Rameau we had just heard, but Trifonov appeared oblivious, pursuing instead, so it seemed, his own rêveries. The slow movement nevertheless proved bewitching. Here, Trifonov's exquisite modulation of dynamics, silken touch, and above all, endlessly long-breathed phrasing were quite the match for Ravel's not entirely un-self-regarding writing. There was here a chamber intimacy, pent up with emotion that never quite dared speak its name that revealed darker undercurrents than I can hitherto recall: a tragic Tombeau de Rameau composed before our ears. If only the first movement and an often oddly-balanced – at least from my seat – finale had matched such extraordinary music-making. Still, Trifonov's closing exuberance reaped its own rewards – even if he again occasionally parted company from the orchestra. What I believe to have been his own transcription from Rachmaninov's cantata, The Bells, made for a richly exploratory encore.
Poulenc's Les biches, here given in suite form, has its admirers. Love much of Poulenc's music though I do, I cannot help but find much of this ballet music somewhat thin gruel. At any rate, it is very much a period piece. Rattle and the LSO did what they could to point up Stravinskian correspondences, the opening of the 'Andantino' very much a case in point, likewise the Pulcinella-like writing of the 'Final'. (If only the latter benefited from Stravinsky's – and Pergolesi (attrib.)'s – concision. At its best, for instance in the opening 'Rondeau', there was a charming air of an imaginary vieille France: not Rameau's, but why should it be? Ravel's La Valse proved a similarly mixed bag: not, of course, as work, but as performance. Rattle certainly captured the dark strangeness of the opening, likewise a later, hallucinogenic nausea to the strings. I was less convinced, though, by the driven, almost vulgar quality to climaxes and other passages. A militaristic subtext? Perhaps; this, however, sounded close to Shostakovich. An odd performance, discontinuities to the fore, was played as well as one would expect; it certainly had me think.
Mark Berry