United Kingdom Chopin, Ravel, Stravinsky/Agosti: Beatrice Rana (piano). Queen Elizabeth Hall, London, 8.2.2019. (CC)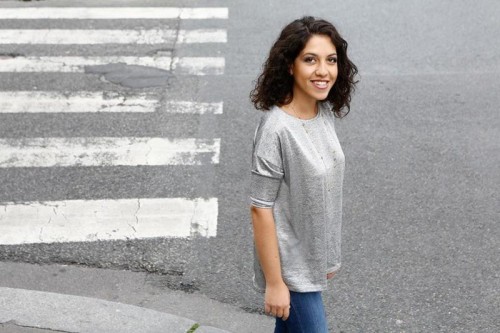 Chopin – 12 Études Op.25 (1835-37)
Ravel – Miroirs (1905)
Stravinsky – The Firebird, Suite (1919): Infernal Dance; Berceuse; Finale (arr. Agosti, 1928)
By way of introduction to this evening, Beatrice Rana writes that her programme is 'a journey through the history of the piano and the development of virtuoso demands as seen through the eyes of three remarkable visionaries'. France, it would appear, is another link: specifically, the importance of Paris to Chopin, Ravel (himself the epitome of Gallic charm and exactitude), and the Stravinsky of Diaghilev's Ballets Russes. The result on paper was a short but intelligent recital; the reality far exceeded expectations.
Puglia-born Rana is the exception to the rule, the pianist that can own a superhuman virtuoso technique and yet play with the utmost sensitivity. And yet even there it is not straightforward, as that sensitivity is not pure-feminine; there is a mix of the feminine and the masculine that gives a real sense of vision and balance to her playing. It has been said Rana's playing is beyond her years; it is actually way beyond them. Appearing in a refined, sparkly gold mermaid dress (clearly a favourite type of attire, as she wore a turquoise one for her memorable Schumann Concerto at the 2017 Proms (review click here) Rana clearly has style in all directions.
The second set of Chopin Études, stood alone in the first part of the recital. Op.25/1 is the staple encore of another, far more senior Italian pianist, Maurizio Pollini, and how instructive to compare Pollini's objectivity with Rana's cantabile melody over a bed of sound, with inner voices superbly highlighted. The key to her playing in Chopin and elsewhere is control, whether in the perfectly judged pedalling of the F minor, the clarity of the A minor, her perfect projection of middle-voice melodies, or her evenness in the study in thirds (No.6 in G sharp minor; and what great rubato and perfect left-hand diminuendo). The B minor, No.10, the double-octave study, had a huge variety of sound (hands very close to the keys early on), its central 'cello melody' spotlighting Rana the keyboard colourist; impossible not to consider, at this point, what delights she was going to provide in the Ravel. The penultimate Étude was the closest to perfection I have heard since Jorge Bolet at the Royal Festival Hall many years ago, Rana both accurate and exciting. The final Étude was a fireball of C minor dynamism. Performances that meld spirit, maturity, sheer raw energy and preternatural accuracy as Rana displayed are rare indeed.
Ravel's Miroirs, a set of five portraits/tone-poems, enters another world. The moths of 'Noctuelles' flitted impulsively, hairpins impetuous yet perfect, textures impeccably clean. Left-hand fluency was remarkable throughout, while Rana's stunning repeated notes in 'Alborada del gracioso' were quite simply the best I have heard. The misty tolling of 'Vallée des cloches' closed the Ravel set, leading to the astonishing transcription of three pieces from Firebird by Guido Agosti (1901-89). Daniil Trifonov used the 'Infernal Dance' as an encore to his performance of Glazunov's Piano Concerto No.2 with the LSO and Gergiev in a 2013 Prom (review click here), but it was a treat to hear the companion movements, the Berceuse and the Finale, too. Agosti was a student of Busoni and taught an array of famous pianists; Bloch's Piano Sonata was written for him. Rana's energy shone at its brightest here, the 'Infernal Dance' finding her in her element – she cleverly pinpointed a Ravelian slant to some passages. A sinewy and mysterious Berceuse led to an unbuttoned, glissando-encrusted Finale, played with astonishing assurance. Unsurprisingly, there were encores: two Chopin Préludes from Op.28, No. 13 in F sharp major and No.16 in B flat minor.
Colin Clarke