United States Haydn, Busoni: Garrick Ohlsson (piano), Cleveland Orchestra / Alan Gilbert (conductor), Severance Hall, Cleveland, Ohio, 9.2.2019. (MSJ)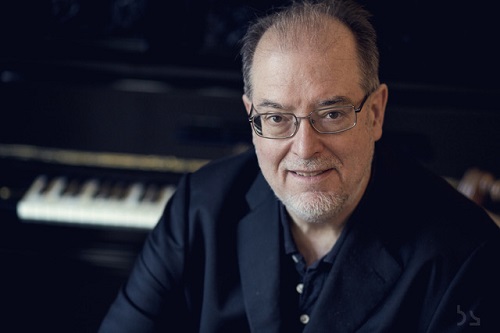 Haydn – Symphony No.100 in G major, 'Military'
Busoni – Piano Concerto in C major, Op.39
It would be easy to fault Ferrucio Busoni's Piano Concerto for what it is not. It isn't entirely coherent. It's certainly not efficient. It overreaches and under-grasps. It has more than a whiff of the Victorian séance parlor about it. And a performance that refuses to apologize for the work's excesses can make for a rather glorious concert. 
Alan Gilbert had the idea of bringing the epic work back to Cleveland, where he has been a welcome guest conductor for several years. And who better to resurrect this Frankenstein of a piece than Garrick Ohlsson, who recorded it with the Clevelanders under Christoph von Dohnányi in 1989? At age 70, Ohlsson's powers are undiminished. In fact, if anything, age has given him an even more unshakeable grip on the work's mystical concept.
Busoni was stuck by the poetic drama Aladdin and his Wonderful Lamp by Adam Oehlenschläger, which according to program annotator Hugh MacDonald is similar to Goethe's Faust in its incorporation of philosophical ideas. Busoni's original vision was for a sort of gesamtkunstwerk, combining music, drama, dance, and magic. But to bring the drama into the earthly plane, he eventually turned to his own instrument, the piano, and set it in an orchestral context that is part symphonic Beethoven and part Lisztian tone poem, lasting 70 minutes, with a male chorus thrown in toward the end. The solo part begins after a few moments of introduction and almost never stops thereafter. 
The opening orchestral prologue demonstrates Busoni's conservative, Germanic sound world. For contrast, one could consider what Mahler or Strauss was writing in 1904 on the more progressive end of the spectrum. Busoni's orchestration is not in the same class as those orchestral wizards, tending to clot up in the midrange from overuse of block chords, but the harmonic instability the composer establishes is immediately intriguing, despite the formal, quasi-Beethovenian presentation.
As soon as the piano enters, things become much more volatile. There are dozens of rhetorical virtuoso cascades, which Ohlsson deployed with stentorian roar, but the music repeatedly fails to go where you expect it to. One could even think of it as a series of spells, most of which misfire — or only partially fire. Yet the ones that do spark go to remote and interesting places. Ohlsson has the vision and will to steer it, along with the enthusiastic support of Gilbert and the orchestra.
The second movement is titled 'Pezzo giocoso', full of good-natured fun, although the level of mischief is high enough to raise the skin on your neck in places. Ohlsson relished the challenges, at one point hammering out single notes with index fingers protruding from his clenched-up fists. The third-movement core of the concerto followed, titled 'Pezzo serioso'. Slow and brooding, it conjures up some otherworldly moments, which Ohlsson and Gilbert set up and perfectly revealed. For a wide-ranging piece full of extravagant gesture, the hall became remarkably quiet during the breathtaking transitions — truly haunting.
For the fourth movement, Busoni proved that he was, in fact, Italian by offering a second scherzo in the form of a boisterous tarantella entitled 'All'Italiana'. At one point, it breaks out into — gasp! — a tune. Yet this relief from the depths plumbed in the third movement is in fact a bit of stage management to set up the brief finale. Ohlsson rightly pushed the solo part to extremes, helping implode the movement's climax so that it crumbled down, revealing a stunning departure in a new direction as the chorus entered for the fifth movement.
Busoni is known to have called for the chorus to be offstage, but the onstage placement of the nearly 60 men of the Cleveland Orchestra Chorus allowed for their harmonies to interact intimately with the continuing solo part which becomes decorative and ecstatic. How refreshing it was to hear a text (taken from Oehlenschläger's play) that praises God not through the traditional European Christian route, but instead as a hymn to Allah. Of course, both Oehlenschläger and Busoni were reaching far beyond any standard belief system, and the partial success of their labors was found in the enthusiastic ovation given to Ohlsson, Gilbert, the orchestra, and chorus.
No mere program filler, Haydn's Symphony No.100 received a fine reading from Gilbert and the Clevelanders. Though the conductor's tempos were fairly standard and down the middle of the spectrum, he didn't glide by on autopilot. Gilbert chose many shrewd places to sculpt dynamics and phrasing to achieve lucid flow. Textures were crisp (including timpani played with wooden sticks) without being astringent. In places, such as the melody of the minuet's trio, Gilbert wittily held back a phrase just a touch to give this very classical music a human inflection.
Mark Sebastian Jordan