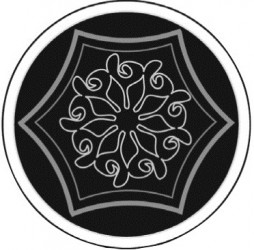 Matthew Rose and Friends Perform New Works by David Bruce and Kate Whitley at Temple Church on 30 April 2019.
Leading British bass Matthew Rose will be joined by distinguished friends including Katherine Broderick, Anna Tilbrook and Jan Schmolck for the world premiere performances of David Bruce's new work for soprano and bass and Kate Whitley's Full cycle of settings of Charlotte Mew poems for bass and strings, at Temple Church on 30 April 2019.
Tickets and programme information click here.
Rose brings together a starry line-up of musicians for an exciting programme of contemporary vocal music in the magnificent setting of Temple Church, commissioned by the Michael Cuddigan Trust.
Rose comments: 'It is with great pleasure that I present these great performers in this very special concert at Temple Church. Michael Cuddigan, along with his wife Anne, were so kind to look after me as a student in Aldeburgh for many years. Michael had the most amazing love for music and musicians, and we started this Trust 5 years ago in his memory.'
He adds: 'We will be performing pieces commissioned during the 5 years of the Trust's history, from the first commission by Martin Suckling to two new works. One new work is Kate Whitley's completed settings of poems by Charlotte Mew. The other is the remarkable composer David Bruce's work, for string septet, soprano and bass. I'm greatly looking forward to this exciting evening of new works performed by some of the country's leading musicians.'
Soprano Katherine Broderick will join Rose to perform both world premieres, alongside the acclaimed violinist Jan Schmolck and a group of string players. Also on the programme is Jordan Hunt's Songs Without for soprano and piano trio and Strauss's epic study for strings, Metamorphosen for string septet.
Following this world premiere performance of Kate Whitley's settings of Charlotte Mew poems, Faber will publish Julia Copus's 'Selected Poems and Prose of Charlotte Mew' in September 2019 and the poet's life and works will be the subject of a BBC Radio 4 programme later in the year.
The concert is part of the Temple Music series, a diverse programme of world-class chamber music, song recitals and choral concerts in three stunning venues in The Temple, London.