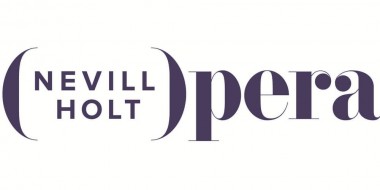 Nevill Holt Opera, Market Harborough, Leicestershire, LE16 8EG
Wednesday 12th – Tuesday 2nd July 2019 
2018 saw Nevill Holt Opera open their stunning 400-seat theatre designed by Stirling Prize winning architects Witherford Watson Mann in conjunction with theatre designers Sound Space Vision, acclaimed as a place that can make opera feel fresh and alive (The Observer).
The 2019 summer festival will open with a new production of Benjamin Britten's magical A Midsummer Night's Dream directed by Anna Morrissey (Noye's Fludde 2017) and designed by Simon Kenny (Le nozze di Figaro 2018).  Based on Shakespeare's comedy, a lovers tiff between fairy-king Oberon and his queen Tytania leads to a night of mistaken identities, confused lovers and alarming transformations.  Committed to supporting local talent, Leicestershire singer Tim Morgan (Bach's St John Passion, European tour; A Midsummer Night's Dream, Nevill Holt Opera) will shine in the roll of Oberon, accompanied by Daisy Brown (Messiah, Royal Albert Hall; Die Entführung aus dem Serail, The Grange Festival; The Queen of Spades, Alice's Adventures in Wonderland, Opera Holland Park) as Tytania.  The fantastic NHO Children's Chorus will make a welcome return as the Chorus of Fairies, drawn from the Academy of Schools of the David Ross Education Trust.  Their role in NHO's 2019 Festival will be the culmination of a five-year long education programme delivered by NHO in schools across the East Midlands.
Featuring the Britten Sinfonia and under the baton of Artistic Director Nicholas Chalmers A Midsummer Night's Dream is one of the great masterpieces of English opera and the perfect fit for a midsummer festival.
Nevill Holt Opera welcomes another female director Adele Thomas (Berenice, Linbury Studio, Royal Opera House; Eyam, The Oresteia, Shakespeare's Globe; Così fan tutte, Northern Ireland Opera) who will take the helm of an elegant art-deco staging of Così fan tutte – Mozart's high energy tale of love, temptation and partner-swapping.  Reviving the original hit production from Northern Ireland Opera, this showing will continue the highly successful partnership with Royal Northern Sinfonia under the baton of Nicholas Chalmers.
After the festival closes its doors, Così fan tutte will journey to Sage Gateshead for two fully staged performances on 5th and 6th July after a very popular visit in 2018.
Following the award-winning outdoor production of Britten's Noye's Fludde in 2017, which reached over 1,000 children, the NHO Education programme continues.  In response to this festival, the programme will lead a project, creating mini Midsummer Night's Dreams across schools in the East Midlands.  This important project supports and encourages children's engagement with music and singing at a crucial part in their learning as they move from primary to secondary education. Using dance, drama and music to produce a meaningful response to Shakespeare's text and Britten's music, this project will culminate in a performance in Nevill Holt Opera's new theatre in April.
With a stunning new theatre, provided with the support of the David Ross Foundation to facilitate this growing and ambitious opera company, Nevill Holt Opera is now able to extend its work beyond just the summer festival.  In December 2018, they staged their first concerts with a hugely popular production of Handel's Messiah with young artists performing each solo aria alongside orchestra partners Britten Sinfonia.
Nicholas Chalmers, Artistic Director of NHO comments, At Nevill Holt we are invested in working with young singers and creating projects which encourage and provide performing opportunities for children. A Midsummer Night's Dream is the perfect piece to showcase our talented young singers. The music of Mozart and Britten was resonating in my mind when we created the beautiful new theatre at Nevill Holt and we know that our wonderful orchestral partners, the Royal Northern Sinfonia and the Britten Sinfonia will support us in achieving the highest artistic standards for these incredible operas.
The level of musical accomplishment merits higher praise than that. Nevill Holt Opera's Music Director Nicholas Chalmers knows that Mozart's music is as much about visceral energy as it is about delicate grace and he conducts it here with plenty of punch and brio (The Telegraph).
With crisp, warm acoustics and excellent sight-lines, it's a very pleasant new place to see and hear opera indeed (The Guardian).
With a history of hosting touring opera productions on the historic estate since 2005, Nevill Holt Opera was founded in 2013 as an independent festival with its own distinctive vision.  Since then NHO has been committed to casting and working with young UK opera singers, while bringing world class opera to the East Midlands.
In addition to the breath-taking views that surround the theatre, and landscaped gardens adorned with outstanding sculpture, the experience at Nevill Holt Opera extends to the dining hospitality available throughout the duration of this opera festival. Guests are welcome to enjoy their own picnics within the grounds or in private pavilions, or alternatively arrange to dine at the communal dining tables at the Kitchen Garden, curated by Nevill Holt Opera's guest chef, Ben Tish. 2019 will see an exciting brand-new partnership with event caterers Payne & Gunter who will provide a three-course gourmet dining experience in their pop-up restaurant.
For more information about Nevill Holt Opera's 2019 Festival click here and tickets for the 2018 festival will be available for general booking from Friday 8th February.
Social Media @NevillHoltOpera