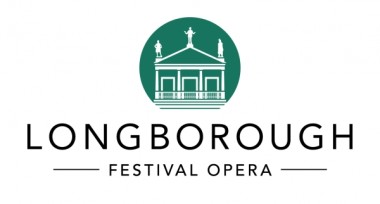 Booking now open for Longborough Festival Opera 2019
Tickets are now on sale for the Longborough Festival Opera 2019 season, which includes Mozart's Don Giovanni, Donizetti's Anna Bolena, Cavalli's La Calisto, and the first production in Longborough's new Ring cycle, Wagner's Das Rheingold.
For more information and tickets click here.
2019 will mark Polly Graham's second year in the post of Artistic Director.
2019 Season Highlights
Longborough launches its new Ring cycle with a brand new production of Wagner's Das Rheingold. The entire cycle will be conducted by Longborough Music Director and eminent Wagnerian Anthony Negus, and brought to life by Royal Opera House Head Staff Director Amy Lane. After Das Rheingold, they will stage brand new productions of Die Walküre (June 2020); Siegfried (June 2021) and Götterdämmerung (June 2022); culminating in the full cycle of Der Ring des Nibelungen (June 2023).
Following their 2018 production of L'incoronazione di Poppea, conductor Jeremy Silver and director Jenny Miller return to Longborough for an exhilarating bel canto masterpiece, Donizetti's tragic Anna Bolena.
Conductor Thomas Blunt (La traviata, 2018) joins director Martin Constantine for a new production of Mozart's Don Giovanni. Sung in the brilliant English translation by Olivier Award-winning librettist Amanda Holden, this bold production explores how society can be complicit in the exploitation and abuse committed by those taking advantage of positions of power.
Longborough presents a Young Artist production each season, offering world-class performance opportunities to artists at the beginning of their careers. For 2019, conductor Lesley Anne Sammons and director Mathilde Lopez bring to life Francesco Cavalli's rarely-performed La Calisto. This new orchestration by Lesley Anne is rescored for recorders, accordion, clarinet, double bass and percussion.
New Youth Initiatives

In addition to its longstanding Young Artist productions, Longborough launches two new youth initiatives this season to create more opportunities in the community for local young performers.
A Youth Chorus for students aged 8 to 18, who will work with Longborough's Creative and Education teams and focus on excellence 
in singing, movement and language. The Chorus will rehearse throughout the spring, culminating in a performance on Sunday 30 June.
A nine-day Summer School for 8 to 18 year olds with an interest in music, dance and theatre. From 20 to 28 July, students will take part in an exciting mix of singing, improvisation, language, movement and dance sessions led by opera singers, set designers, make-up designers and choreographers from the world of theatre and opera. The production will be loosely based on Offenbach's Orpheus in the Underworld.
Bursaries are available for both schemes, to ensure young people from all backgrounds are able to take part.
About Longborough Festival Opera

Martin and Lizzie Graham started promoting opera in the grounds of their home in 1991 as Banks Fee Opera. They are still very much involved in the day-to-day running of the Festival, which now takes places in a purpose-built Opera House. Martin and Lizzie's daughter, the acclaimed opera director Polly Graham, was appointed as Artistic Director in 2018.
Longborough Festival Opera is now an established opera company, situated in the heart of the Cotswolds. Its intimate auditorium seats 500 people, enabling the audience to experience the drama and emotion on the stage on an almost personal level. This has firmly secured Longborough's summer season into the diaries of a loyal and ever increasing audience.
Longborough Festival Opera is a privately funded opera company; with no public subsidy, the organisation relies on ticket sales and the generosity of its members and audience.
Throughout Longborough's history, Martin and Lizzie have achieved what some might have said to be impossible – in 2013 they presented a full-length production of Wagner's Ring Cycle with minimal budgets but to great critical acclaim. The success of the Ring Cycle was a landmark for Longborough Festival Opera: it created a new momentum, and firmly established the festival as a destination for Wagnerians in the UK and abroad.