Switzerland Liebermann, Mozart, Mahler: Martin Fröst (clarinet), Royal Stockholm Philharmonic Orchestra / Sakari Oramo (conductor). Kultur- und Kongresszentrum Luzern (KKL) Lucerne, 22.3.2019. (JR)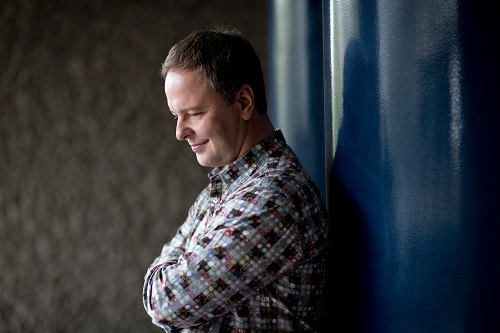 Liebermann – Furioso for large orchestra
Mozart – Clarinet Concerto in A major, KV 622
Mahler – Symphony No.1 'Titan'
Zurich-born Rolf Liebermann (1910-1999) was a leading light on the central European music scene after the Second World War. His family came from Berlin; he studied law and music. He rose to prominence as the Director of Hamburg Opera from 1959-73 and again from 1985-88, and in-between at the Paris Opera (1973-80). He also conducted; and composed. His compositions range from a Concerto for Jazz Band to 'Les Echanges' for, strange as it may sound, 156 office machines (written for EXPO 1964 in Lausanne). His 10-minute piece for orchestra 'Furioso' goes back to 1947. It is true to its name: it's a wild piece, in three parts, full of power, bursting out of its seams and rendering the listener breathless. The timpanist works non-stop. It's a novel curtain raiser for a visiting orchestra; it makes no claim to be great music, is unsure whether it's 12-tone or tonal, and reminds too much of film music.
Mozart's charming Clarinet Concerto is a pearl. It was composed just before his death, just after he had completed The Magic Flute. News of Swedish-born Martin Fröst's virtuosity and charisma had reached me from Frankfurt, so I was keen to hear him. I was not disappointed. He is one of the foremost clarinettists of his day.
He emerged, wearing a long black tunic, resembling the Pied Piper of Hamlin. Wearing black what used to be termed 'Hush Puppies', he moved about the stage doing a sort of soft shoe shuffle. The audience warmed to his stage persona immediately, and his playing took one's breath away. He himself, of course, had no breathing problems, a master of circular breathing. Since teenage years, Fröst has been playing this concerto on a reconstructed basset clarinet. The clarinet can, in lesser hands, have rough edges but here the notes were like molten gold, his finger work too fast almost to see. He was clearly thoroughly engaged with the music, entertaining to watch, a complete performer, and, at 48, very much at the pinnacle of his career. Fröst has known the Mozart concerto since the age of 8 when he heard Jack Brymer on vinyl; it is his favourite concerto – he has recorded it twice. Fröst has been named Chief Conductor of the Swedish Chamber Orchestra for a three-year term.
Oramo and his orchestra were lively accompanists; the opening in particular was played with sprightly élan and verve. Oramo has been Chief Conductor of the orchestra since 2008 (in addition to being Chief Conductor of the BBC Symphony Orchestra), and his current term has been extended to 2020. There is clear affinity between him and the members of his orchestra. His style has been described as avuncular; he describes himself as a primus inter pares with his musical colleagues.
Fröst's encore, starting with an improvisation of the 'Frère Jacques' tune (which linked neatly to the slow movement of Mahler's First Symphony) merged almost imperceptibly into a klezmer arrangement written by his father: it brought the house down.
Mahler's First Symphony rarely fails in the concert hall; here, the orchestra made sure it did more than that – it was a great success. Oramo was a master at restraining his forces to make full impact with the climaxes. There were many lovely touches, from the swooping horns in the first movement, the off-stage trumpets, the woodwind lifting up their bells, the horns standing in the last movement (as Mahler requested), the perfect double bass at the start of the funeral march. The crash bang wallop opening of the final movement was far more impressive as a 'furioso' than the Liebermann. The timpanist often chose hard mallets, to excellent effect. The klezmer in the Scherzo harked back perfectly to Martin Fröst's encore. The orchestra were disciplined throughout, technically secure, responding attentively to Oramo's energetic direction, without perhaps offering any particular sound or individual character.
The orchestra, which goes back to 1902, was on a short tour of Switzerland, repeating this concert in Geneva and Zurich; the tour was kindly sponsored by Migros Kulturprozent Classics.
John Rhodes