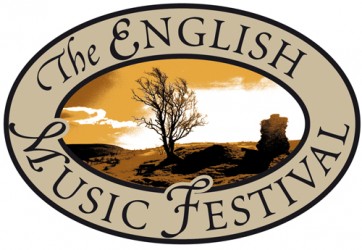 English Music Festival – Friday 24 May to Monday 27 May 2019
World premiere performances of tonal works from the heartland years of the English musical renaissance
A survey of the brightest and best from songs to works for smaller orchestras, choirs and two pianos
A practical vote of confidence in securing a hearing for British music of the twentieth century
Music Festivals have become numerous and that's all to the good. They act as ambassadors for a village, a town, a city as well as for the artists and music featured. Behind them there is usually an enthusiast – more than that: a fanatic. Who else would plough time, determination, effort, tears, success, powers of persuasion and friendship into such an endeavour. Organising a sequence of concerts often annually and at a particular time in the calendar is a commitment – to put it mildly. The Proms, Cheltenham, Edinburgh, Aldeburgh and the Three Choirs can look back on a long history. The Malcolm Arnold Festival – a relative newcomer – has been running gloriously in Northampton during the 2000s and still has plenty of reach; Likewise the William Alwyn Festival..
The focus of many is a particular genre – song, choral, organ or chamber music. Festivals that centre on the nationality of the music are few and far between. Yes, for British music, there are the London and Ludlow English Song festivals. As for one-offs they are unusual. There was the Great British Music Festival in the mid-1970s, funded, once I think, by the GLC, and celebrating, in grandest style, British orchestral music 1925-75. It was the venue for the premiere, I think, of Robert Simpson's Fifth Symphony conducted by Andrew Davis.
I can recall other British music series that flickered, flamed, glowed and sputtered such as the Festival of English Music, Bracknell (1979), and a long-lived but now expired British series at Broadheath and at various London locations with the Kensington Symphony Orchestra conducted by Leslie Head; that was less a festival and more of a constant theme rather like the concerts of the Fulham Municipal Orchestra with Joseph Vandernoot.
The English Music Festival (EMF) has proved itself on object lesson in resilience and vigour under the firm guiding hand of its Director Em Marshall-Luck. It has found its base and hub in Dorchester-on-Thames – not that far from Oxford. The grand Abbey Church has become its home with forays into other venues including Radley College. The concerts span four days and the days are packed tight with British music concerts.
This year (2019) continues the tradition of premieres of orchestral revivals on the Friday evening. As usual the venue is Dorchester Abbey (Dorchester-on-Thames). The BBC Concert Orchestra and EMF regular Martin Yates preside over a cornucopia of performances of which many are premieres. Lord Berners's Portsmouth Point (Berners not Walton) is followed by Arnold's Serenade for Small Orchestra, Stanford's Violin Concerto in D (1875) recorded by Dutton Epoch and heard here in public for the first time. Dutton's Sergey Levitin is the soloist. Then there's The Blue Bird in its world première performance. No, it's not the Stanford partsong but a suite by Vaughan Williams. That's two titles in one concert shared with (for now) more famous works. Delius's A Song before Sunrise precedes the world première of Robin Milford's Symphony. This concert is usually recorded by the BBC and broadcast in the Radio 3 Afternoon Concert later in the year. Fingers crossed.
The next morning Rupert Marshall-Luck and Michael Korstick are at the Abbey playing Rootham's Violin Sonata and a newly published urtext of the Elgar Sonata alongside a David Matthews premiere and pieces by Nimrod Borenstein. Same location and the Chapel Choir Of Worcester College, Oxford give a programme they have called My Eyes For Beauty Pine. This is generous sequence of English choral pieces from the last four centuries.
Talks are a fixture of the Festival and on Friday evening before the big event the talk in the Village Hall is about reviving neglected or forgotten scores. It could hardly be in more experiences and gifted hands than Martin Yates and eminence of long-standing, Lewis Foreman. Late on Saturday afternoon Rupert Marshall-Luck gives a talk about 'Not just another performance of the Elgar Sonata'.
On the Saturday evening there's another choral concert. This covers works by Paul Carr and Bliss interwoven with the RVW Oboe Concerto and the Finzi Prelude. The evening is topped off with another event: a recitation of poetry and prose about music and composers. It includes poetry by Hardy, Eliot, de la Mare, Sassoon, Tolkien, Masefield and A.A. Milne.
Moving onwards to the Sunday morning, the venue is Silk Hall, Radley College. There a not too early concert is given by the piano duet Lynn Arnold  and Charles Matthews. Given an airing are York Bowen's Suite and Four Pieces¸ some Alwyn, Delius's Eventyr intriguing to hear in this format and presumably graced with a 'goblin shout' from the two pianists. Francis Routh's Roumanian Dance is followed by Bliss's Rout and Tovey's Balliol Waltzes. In the afternoon Silk Hall is again the venue. This time it is for a concert by the Piatti Quartet playing Elgar, Walton's Second Quartet, Britten's Divertimenti and Bridge's Idylls
Chris Cope who has been a longstanding dedicated mover and shaker for British music speaks about Holst's Final Years at Dorchester Village Hall
We return to the Abbey at 7.00pm for a concert given by the Holst Orchestra, Godwine Choir and another perceptive conductor of longstanding, Hilary Davan Wetton They treat us to Dyson Hierusalem, Holst Brook Green Suite, Finzi Magnificat and the desperately moving Howells Elegy for solo viola and strings, op.15. This generously populated concert also offers Ireland's Greater Love, Elgar Serenade for Strings and Rubbra's Inscape. Later that evening The Great British Songbook of the 1920s to the 1960s resounds around the Abbey with the New Foxtrot Serenaders.
Monday is the last day of this addictive odyssey. The Dorchester Abbey has songs by Howells, Warlock's Folksong Preludes, Ireland's Songs sacred and profane, Finzi's song-cycle O fair to see (this I always find very moving – even if Finzi's songs were assembled by Howard Ferguson for publication), Howells's Snapshots and songs by Ian Venables and Warlock. The tenor is Anando Mukerjee with pianist Pavel Timofeyevsky. Later the venue switches to All Saints' Church, Sutton Courtenay which is the scene for lute songs, solos and duets by John Dowland and John Daniel.
The fourth of the weekend's talks at the Dorchester Village Hall is Fantasia on a Theme: a short survey of English music for strings given by David Wordsworth. The Abbey at 7pm sees the last concert of the four days and it's given by the Chamber Ensemble of London directed by Peter Fisher. Theirs is a totally unhackneyed programme with Edgar Bainton's Pavan, Idyll and Bacchanal, Delius's Légende, Alwyn's Love scene from The Fallen Idol, three pieces by John Ireland, Clive Jenkins's Sinfonietta for Strings and Finzi's Romance. The concert ends with RVW's vigorously heartening and joyously muscular Concerto Grosso.
The Festival shows every sign of stamina, resilience and loyalty. There are many composers yet to be examined from the EMF's years of core interest. These include two who were feted and secured Carnegie Scheme publication in the 1920s: Sam Hartley Braithwaite (two orchestral pictures) and Stanley Wilson (Skye Symphony). They would be worth looking out and reappraising as would the music of Joseph Holbrooke (Queen Mab), Benjamin Dale (The Flowing Tide), Roger Sacheverell Coke (orchestral works) and Walter Stanley Gaze Cooper (symphonies and tone poems).
Rob Barnett