United States Higdon, MacMillan, Debussy, Scriabin: Jean-Yves Thibaudet (piano) Cleveland Orchestra / Stéphane Denève (conductor), Severance Hall, Cleveland, Ohio, 25.4.2019. (MSJ)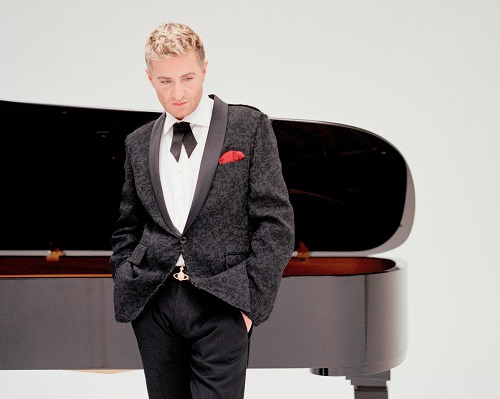 Higdon – blue cathedral
MacMillan – Piano Concerto No.3, The Mysteries of Light
Debussy – Prelude to the Afternoon of a Faun
Scriabin – The Poem of Ecstasy Op.54
French guest conductor Stéphane Denève brought creative planning and an unrestrained sense of color to the Cleveland Orchestra with works exploring different kinds of ecstasy. Two of them were overdue to be heard in Cleveland: Jennifer Higdon's blue cathedral (1999) and James MacMillan's Piano Concerto No.3 (2008). Let's hope both return regularly in the future.
Higdon's blue cathedral is a memorial for her brother, Andrew Blue, who tragically died young. Yet its tone is not mournful, but gentle, almost pastel in coloring, with great warmth. Prominent solos by flute and clarinet reflect the instruments Higdon and her brother respectively played. Jennifer Sindell played the flute solos urgently, while Daniel McKelway played the ethereal clarinet part, gradually leaving the flute and other worldly sounds behind to drift up into a cloud of tinkling bells spread throughout the orchestra. Denève held up the score to take its own bow during the warm applause.
The absolute highlight of the evening was James MacMillan's third piano concerto, subtitled The Mysteries of Light. Speaking as a confirmed secular humanist, I don't always find intensely religious works to be fulfilling — and sometimes I outright avoid them, since many instances of 'spiritual' composers who think their devotional intentions make up for any lack of genuine inspiration. That's not the case here; MacMillan's creation is explosive and compelling.
Denève and Thibaudet preceded the concerto with a quick tour of its main themes, which was helpful navigating the broad arch of its five movements. In its nontraditional form, MacMillan's concerto is somewhat reminiscent of the two-scherzo arch structure Busoni used in his piano concerto. Inspired by imagery from the Catholic rosary, MacMillan opens with a probing first movement, 'Baptisma Iesu Christi', which presents two themes that recur — one searching and questioning, derived from plainchant, and the other, stern and imposing.
The second movement, 'Miraculum in Cana', takes off after a brief pause in a whirlwind of dancing, perhaps the only identifiably Scottish moment in this Scottish composer's piece. The third movement, 'Proclamatio Regni Dei', is the heart, opening at full roar before subsiding intimately, becoming breathtakingly still, among volatile, darker moments.
The orchestra leads off the fourth movement, 'Tranfiguratio Domini Nostri', in a whirl of activity. As it builds to a visceral peak, the piano enters with an ecstatic accompanied cadenza, which showcased Thibaudet's glorious playing. The finale, 'Institutio Eucharistiae', is fast, rhythmic, and joyous. Thibaudet was masterful throughout, clearly inspired by MacMillan's vision, and Denève was with him every step of the way.
The second half offered more familiar fare, though the conductor brought a fresh sense of color and advocacy. Denève's take on Debussy's Prelude to the Afternoon of a Faun was not the misty and vague approach. Rather, he emphasized precise color and flexibility. Joshua Smith played the famous flute solo with sensual gleam, joined by Frank Rosenwein's bright oboe. Though the brief horn solo is not as central as the two woodwinds, it is worth pointing out that Michael Mayhew altered his usual tone to give a more authentically French color to the early, crucial horn solo.
The concert closed with Scriabin's Poem of Ecstasy. I have nothing but praise for Denève's enthusiastic advocacy, which emphasized the ebb and flow. He encouraged the orchestra play full out — something we don't get to hear all that often around here — and the audience loved it, jumping to a standing ovation at the end. I remain in the minority in not finding much to cheer about in Scriabin's orchestral music. The Russian composer is one of the greatest masters of the piano, but his startling vision in the etudes, sonatas, and works like Vers la flamme is nowhere to be found in his orchestral output, which strikes me as sub-Wagnerian raving that starts nowhere and very laboriously travels nowhere, obsessively repeating gestures without transforming them. The Poem of Ecstasy may only run twenty minutes, but it feels like seventy. Again, nothing but praise for Denève, the orchestra, and solo trumpet Michael Sachs, who gave full glory.
Mark Sebastian Jordan