NEW!

English National Opera in 2019-2020

06/04/2019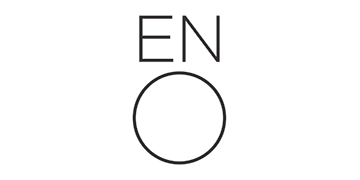 English National Opera announces 2019/20 Season
ENO's 2019/20 season features seven new productions and three revivals, the greatest number of new productions for five years
For the first time ever four new productions will present different versions of the same story: the Orpheus myth will be seen in four operas spanning 230 years, interpreted by four directors from radically different theatrical disciplines, all within one transforming set design by world renowned British designer, Lizzie Clachan
Internationally renowned choreographer and director Wayne McGregor CBE makes his ENO directorial debut with a new production of Gluck's Orpheus and Eurydice (1762), with Dame Sarah Connolly and Sarah Tynan in the title roles, and dancers from Company Wayne McGregor
Much-loved director Emma Rice makes her ENO debut with Offenbach's ribald operetta Orpheus in the Underworld (1858) with Sir Willard White as Jupiter and Lucia Lucas making her ENO debut as Public Opinion
ENO Music Director Martyn Brabbins conducts one of his signature pieces, Birtwistle's The Mask of Orpheus, more than three decades after its world premiere at ENO in 1986, with extraordinary storytelling and visuals from ENO Artistic Director Daniel Kramer and fashion couturier Daniel Lismore
Acclaimed multi-media director Netia Jones bolsters ENO's reputation for the music of Philip Glass with a production of Orphée (1991), with parts of the original 1950 Cocteau film forming part of a unique mixed media experience, with Jennifer France making her ENO debut
Groundbreaking Czech director Barbora Horáková Joly makes her UK directorial debut with a new production of Verdi's Luisa Miller, with Elizabeth Llewellyn in the title role and Christine Rice as Federica
A new production of The Marriage of Figaro is created by British director Joe Hill-Gibbins, making his ENO main stage debut in a fresh and vital take on one of opera's mainstays. Kevin John Edusei conducts, Louise Alder makes her ENO debut as Susanna and Sophie Bevan sings her first Countess.
Acclaimed German director Tatjana Gürbaca and designer Klaus Grunberg make their ENO debuts with the first new ENO Rusalka in two decades, with Corinne Winters in the title role and David Butt Philip as the Prince
Revivals comprise Jonathan Miller's endlessly delightful The Mikado returning after more than 30 years on stage, Calixto Bieito's Carmen with Justina Gringytė in the title role, and Anthony Minghella's Olivier Award-winning Madam Butterfly with Natalya Romaniw
For the first time more than half the new productions are directed by women in keeping with the season's theme of the rise of the feminine
Joining the award-winning ENO Chorus are the first BAME Chorus Fellows, tenors Satriya Krisna  and James Liu and sopranos Isabelle Peters and Julia Daramy-Williams
The ten productions is an increase from nine in the 18/19 season, and there are more new productions than any time in the last five years.
For more information click here.
The season celebrates the rise of the feminine, following last season's focus on the notion of the patriarch and toxic masculinity. Following aspects of powerful women and the men they inspire; the season explores how opera can move beyond its traditional status as a place for doomed and punished women. For the first time more than half of the new productions are directed by women.
Also for the first time, a single story will form the basis for four of the new productions. The autumn of 2019 will see four different versions of the Orpheus myth as envisioned by very different composers and very different theatrical styles, showing how a single theme of loss, mourning and music can be turned by opera into a kaleidoscope of ideas and responses. Designer Lizzie Clachan provides the linking thread, with her magical, transforming set providing the basis for all four productions.
Artistic Director of ENO Daniel Kramer said: 'I am delighted to present ENO's 2019/20 artistic season, the second that Music Director Martyn Brabbins and I have curated together. The ten operas we are going to present on our main stage will touch on something very relevant today: the rise of the feminine in the world around us and within ourselves. What is a healthy balance of feminine and masculine energy in our society, our systems and, above all else, within ourselves? If last season questioned what aspects of ourselves and our society we might choose to lay to rest, this season asks what aspects we choose to carry forward together.
Our very exciting Orpheus project shows that a single idea can be imparted in a vast array of different forms. It is difficult to imagine a quartet of directors more different in background than myself, Netia, Wayne and Emma, but we will all be looking at this one tale of Orpheus and his quest to reclaim that which he lost. It's one of the most universal stories there is and I hope audiences will come to see each one of the four to find something new in each opera, seeing and hearing how these master composers, reflecting our own lives, all share in the human struggle to hold onto that which we hold dear – love.
It is so important that ENO continues to push the boundaries of what is possible on the operatic stage and at the same time keep bringing in new audiences who may not have considered us before. Whether you're a theatre-lover or a Philip Glass fan, a dance addict or maybe just want a rollicking night out, there's going to be something for everybody.'
ENO Music Director Martyn Brabbins said: 'Our musical forces are as impressive as they ever have been: it is excellent to see the Chorus be nominated for another Olivier Award only three years after winning their last one with the Orchestra. It is extremely important to me that we continue to nurture the talents we have: our Mackerras Fellow Valentina Peleggi will be conducting her first full run with Carmen this season as well as performances of Orpheus in the Underworld alongside my predecessor Sian Edwards. Our brilliant Harewood Artists will sing in no fewer than 23 roles this season, and I am delighted that Nardus Williams and Idunnu Münch will join the programme, singing in Orpheus in the Underworld, Carmen and Rusalka.
I myself will be doing something both familiar, revisiting my friend Harrison Birtwistle's The Mask of Orpheus, which is one of ENO's great gifts to the world, and stretching my legs a bit with a Puccini. As ever, the company remains extraordinarily diverse in what it can offer.'
Chief Executive Stuart Murphy said: 'Hopefully people can see that ENO has its mojo back, once again curating seasons that are as eclectic as they are risk taking, against a backdrop of financial stability and behind-the-scenes focus. This forthcoming season feels just what ENO should be doing, so huge thanks to Daniel, Martyn and their artistic and musical teams for all their hard work and flair in putting it together.
Embracing new audiences is key to our future, so we are delighted that our initial short-run experiment to give free tickets to Under 18's in the balcony on Saturdays was met with such enthusiasm, allowing us to give away over 1000 tickets to young people. In 19/20 we will make this initiative a permanent fixture throughout the Coliseum part of our ENO season, and will dramatically increase access by extending Free Tickets for Under 18's to the balcony for every Friday performance and every Opening Night. We will also reduce our lowest price ticket to ten pounds, with lots of 'Tickets for a Tenner' available for every performance, and have kept our top price ticket frozen at £125 where it has stayed for the past four years.
We will be offering more choice at ENO, so will have one 'Surtitle Free' night per opera, as well as an 'Early Night' performance per opera that will never finish later than 10pm. This is in addition to our first ever 'Relaxed Performance', so that people with learning disabilities and physical impairments can come and see a production, as well as more signed performances than last season.
My first year at ENO has been busy but extremely rewarding. It's a hugely inspiring place to work, and I want to thank everyone in the organisation for pulling together behind our singular vision to change lives through opera.'
Comments