Switzerland Mozart, Schoeck, Beethoven: Leonidas Kavakos (violin and conductor), Chamber Orchestra of Europe, Tonhalle Maag, Zurich, 9.4.2019. (CCr)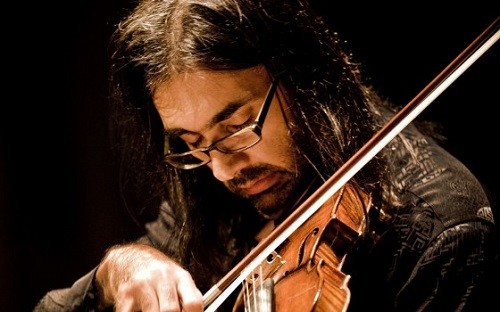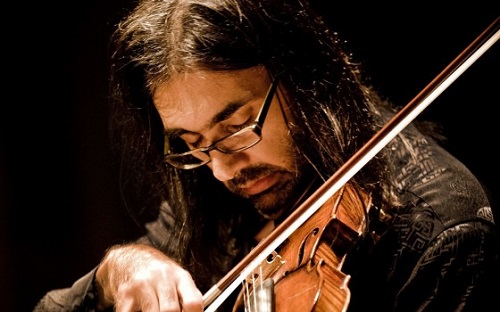 Mozart – Violin Concerto No.3 in G major, KV 216
Schoeck – 'Sommernacht' ('Pastoral Intermezzo' for strings), Op.58
Beethoven – Symphony No.3 in E flat major, Op.55 ('Eroica')
If the Chamber Orchestra of Europe were a political party, it wouldn't be easy to place on the left-right spectrum. Collectivised and apparently leaderless, it is an anarchist's dream. On the other hand, its taste skews conservative – the 'chamber' essence of the repertoire is very firmly established, though some 20th-century compositions round out several of their concerts. And since it is not a standing orchestra, but rather a group of musicians employed elsewhere who gather for occasional concerts and regular summer festivals (including Lucerne and Salzburg), maybe a political party is the wrong analogy; the COE is more like a campaign. Neither reactionary nor fully innovative, its members devote themselves to the simple cause of excellent playing.
I last heard them (review click here) in Zurich under the baton of Antonio Pappano, playing Brahms, and was caught by the bold terseness of their sound. By bold I really mean magisterial – capable of immense splendour and force – but terse in the sense that they get there without obvious affectation. That boldness was on display again in their latest Zurich concert, and again, close to the climax of Beethoven 3, when the starchy stiffness of the strings added a sort of snarl to the play between prancing violas and violins, it was remarkable how compact their playing is.
Their musicianship as a unit shows, more than most orchestras would, how the aesthetic whole relies on the perfect mechanical churning of its parts; it is like witnessing a wristwatch power a jet. Striking too is how studious they look – no one relaxed, everyone dead sober, copious eye contact amongst players, collectively giving the impression that the 'Eroica' is one of the most complex pieces of music they have ever given in their careers. Timpanist John Chimes looked perpetually terrified that he would miss a beat; perhaps this is why I have never heard timpani sound so gallant and blended.
They began their evening with Mozart's Third Violin Concerto (written when he was 19, mind you), and Leonidas Kavakos conducted, scoreless, between his own playing of the violin soli. Fitting, then, that Kavakos stood less above the sound than within it, more of a principal violinist than a boastful showman. Delicate passages were taken matter-of-factly, the slowness was sweet, and if the dynamics were a little uniform, the contrasts between instrument groups were splendid. The third movement of this piece, a rondo, interrupts itself for a sudden intrusion of a folk tune (said to be from Strasbourg), and even though it emerges from a joyous allegretto, Kavakos used its appearance to joltingly tense effect.
Othmar Schoeck, the Swiss composer who for obvious reasons by 1945 no longer believed in big Straussian explosions of sentiment and who sent his sweeter chromatic lines circulating back into themselves, wrote in 'Sommernacht' a pastoral piece of hesitating ardour. The COE found the work's most haunting spots and dwelled there, suspicious of lyricism and glistening strings. Instead of leaning into a lusher American sound – think of his contemporaries in pastoral music, Carlisle Floyd or Aaron Copland, replete with harps and horns – the orchestra here gave a cooler, more brooding reading of this work.
And then came the 'Eroica'. The orchestra was now 40-strong and, in its compactness, played in full embrace of the power behind Beethoven's miraculous music. Kavakos conducted entirely without a score, and his perfunctory baton was often secondary to the fist he pointed at the various instrument groups when he wanted to suck out Big Contrasts. It was not overly Romantic nor classically lucid, but rather something on the order of 'studious vigour'. Beethoven's slow twists led to well massaged forte eruptions, fully rapturous upon their emergence given all the variations and struggles along the way. If the physics of a rollercoaster dictate that the initial kinetic burst is the most dramatic, then the COE's playing of the Third Symphony was the inverse: giving the listener no quarter, the troughs never go as low in the finale as things rally to a climax. Reader, it was glorious.
Casey Creel