United Kingdom Delius, Walton, Vaughan Williams: Samuel West (narrator), Royal Philharmonic Orchestra / Mark Wigglesworth (conductor), Cadogan Hall, London, 9.4.2019. (AS)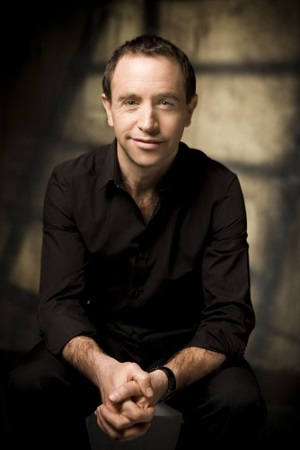 Delius – A Village Romeo and Juliet, 'The Walk to the Paradise Garden'
Walton – Henry V, Suite
Vaughan Williams – Symphony No.5 in D
Rather sadly, even the comparatively small Cadogan Hall had many empty seats for this programme, styled 'Quintessentially English'. Frederick Delius, a cosmopolitan composer who apparently said that he didn't know any English music, would have objected to this title, and though it's a good intention to have an "English" concert, audience response is often disappointing. Maybe it is better to have such works let out of quarantine and coupled with those of "foreign" origin. The quality of the music is such that it can stand up well in the middle of most non-British repertoire.
That said, Walton's music for the 1944 film Henry V is not a masterpiece, and nor would the composer or anybody else claim it to be; it is in fact extremely well written for its purpose, and excerpts from it make for an effective concert item, as was demonstrated on this occasion. Here Muir Mathieson's concert suite was dovetailed with appropriate excerpts from Shakespeare's play, delivered to striking effect by Samuel West. West and the conductor had put their heads together to fashion a sequence that was based partly on the excerpts spoken by Sir Laurence Olivier in the 1946 studio recording conducted by the composer, and partly on a longer concert version of 1990 devised by Christopher Palmer entitled Henry V – A Shakespeare Scenario. With West's contributions partnered by playing from the RPO that was vigorous and sensitive in turn, this proved to be an effective and satisfying production.
In the opening Delius item Wigglesworth shaped the music nicely, and kept it flowing well. It was a faithful and well-played performance but the last ounce of magic was missing. It is probably difficult for conductor and players to summon the ultimate degree of passion and atmosphere this piece possesses from cold at the beginning of an evening.
Mark Wigglesworth conducted a pretty well ideal account of the Vaughan Williams symphony. He was hampered by the rather hard and unsympathetic Cadogan Hall acoustic, and though the strings played very well, their less than full-strength membership (dictated by the limited size of the platform) meant that those passages where tonal bloom is most needed fell a little short of the ideal. Nevertheless, Wigglesworth unfolded the opening movement's initially gentle undulations with great skill, and the big climax was the more effective through being so well-prepared for. The Scherzo was nicely paced too, cheerful in mood and strong in rhythm. A highlight of the third movement Romanza was some lovely, songlike contributions from the woodwind principals. In the final Passacaglia Wigglesworth brought out well the qualities of anguish and stress that reside in the composer's thoughts partway through this movement, and the quiet ending of the work was the more effective in the sense of consolation and resolution that it brings.
Alan Sanders