United Kingdom Bax, Grieg and Sibelius: Jan Lisiecki (piano), London Philharmonic Orchestra / Osmo Vänskä (conductor), Royal Festival Hall, London, 5.4.2019. (AS)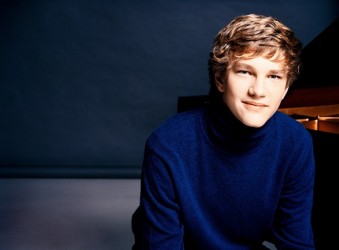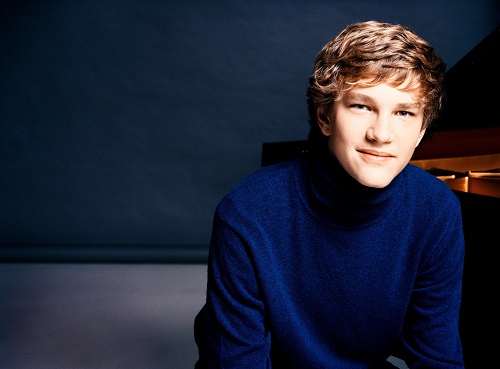 Bax – Tintagel
Grieg – Piano Concerto in A minor, Op.16
Sibelius – Belshazzar's Feast, Op.51; Symphony No.5 in E flat, Op.82
EMI's Walter Legge called it 'Grieg's regrettable essay in concerto form', but he still produced recordings of it by Moiseiwitsch, Lipatti and Gieseking. There was a time when Eileen Joyce seemed to play the work every third Sunday night at the Royal Albert Hall and some sophisticated music lovers sneered at its popularity, but now Grieg's Piano Concerto is perhaps more accepted for what it is, an attractive, finely crafted work, full of enchanting, inspired melodic material.
Certainly, Jan Lisiecki's performance underlined those qualities in a fresh, elegantly delivered performance, with Vänskä and the orchestra in sympathetic accord. Lisiecki has a big technique, and this was put entirely at the service of Grieg's brilliant and easily communicative piano writing, not particularly profound in utterance, but full of a characteristically wistful kind of charm. At no point did Lisiecki attempt to inflate the music. He served it with the utmost respect and fidelity, and so the composer's warm, highly individual musical personality was strongly conveyed.
The London Philharmonic Orchestra is making a great deal of its 2019 'Isle of Noises' series of 'Landmark classics inspired by the British Isles', though the choice has been conservatively made and you would expect some of the works such as Elgar's Cello Concerto and Second Symphony to appear in an LPO concert series anyway. Good though it was to hear Bax's Tintagel in a way, the LPO and Vänskä have played it before and their previous performance is preserved on the LPO's own CD label. The work itself, though probably the most frequently performed of the composer's entire output over the years, is not one of his best, despite the impressive big tune in the middle of the piece: it is unfair to point out its kinship with the style of music written for film epics, since it was composed well before the advent of 'talking pictures', but there is an uncomfortable similarity nevertheless. It would have been good for Vänskä and the LPO to branch out anew and tackle one of Bax's better tone poems, but, as it was, we heard a first-class account of Tintagel – atmospheric, ardent and beautifully played by the orchestra.
The four-movement suite from Sibelius's incidental music for a 1906 stage adaption of the Biblical story of Belshazzar's downfall is not heard too often. As the programme note acknowledged, the music does have elements of Orientalism drafted in, but it has lots of genuine atmosphere too, and the scoring has some delicate touches that one doesn't necessarily associate with this composer. Vänskä conducted it with evident affection: he is of course one of the world's foremost Sibelius interpreters and his reputation was confirmed in a reading of the Fifth Symphony which was notable for the directness of its vision, its clarity of expression and its sophisticated, insightful management of the composer's complex and sometimes dense orchestral textures. The brass were very much in the picture as needed, but they were never allowed to bray over the top of the rest of the orchestra, as sometimes happens in Sibelius performances, particularly in the last movement of this symphony, with its repeated fanfare-like motif.
This was the first of three performances of the same programme, repeated on successive days in the Brighton Dome Concert Hall and in Eastbourne's Congress Theatre.
Alan Sanders