United States Ravel, Rimsky-Korsakov: Louis Lortie (piano), San Francisco Symphony / Simone Young (conductor), Davies Symphony Hall, San Francisco. 19.4.2019. (HS)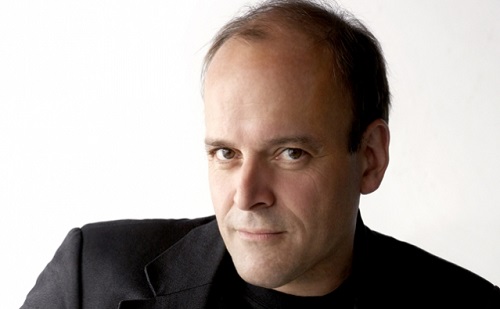 Ravel — Pavane for a Dead Princess; Piano Concerto in G major
Rimsky-Korsakov — Scheherezade
As an opera conductor Simone Young goes for big sound and drama. It's no surprise that she achieved those results with the San Francisco Symphony in Rimsky-Korsakov's colorful, ever-popular Scheherezade.
The piece's narrative, of course, was inspired by A Thousand And One Nights, the tale of a sultan's new wife beguiling him each day with compelling stories to prevent him from killing her, as he had for previous spouses. Rimsky's Scheherezade has been fascinating listeners since it debuted in 1888. The composer's ability to mine ever more variety out of a limited number of ideas carries the day, along with his trademark originality with orchestration.
In her take-no-prisoners approach for her overdue San Francisco debut, the Australian-born conductor went for big stylistic gestures, which drew an equivalent in the orchestra, which stomped in with ponderous opening measures. The swells of the sea in the first movement swayed and roiled, and the rhythms of recurring brass fanfares and the finale's festival dances came off with crispness and vigor.
It was grab-you-by-the-collar stuff, and it had the desired effect of generating excitement. What Young did not do, however, was achieve much delicacy in the softer ensemble passages, which were neither hushed nor shimmering. The magic of many players combining for a velvety softness was missing. Intensities of climax after climax varied little, if at all.
Thankfully, the principal players stepped into their solo spotlights to give exposed melodic lines shape and subtlety. Most impressively, concertmaster Alexander Barantschik spun out Scheherezade's narratives with sleekness and welcome variety of tone and intensity. Those violin solo lines — the glue that connects each episode with the next — soared, glowed, and articulated complex ornament with clarity and stylishness. Harpist Douglas Rioth complemented Barantschik with graceful glissandos.
One by one the wind soloists made memorable sequences, especially Robert Ward flawless articulations in the highest range of his French horn, Eugene Izotov's sinuous oboe passages, and Stephen Paulson's deftly executed bassoon lines.
Before the opening, Ravel's Pavane for a Dead Princess, Young offered a heartfelt reflection on the fire at Notre Dame in Paris, citing the work's sadness and gentle signs of hope. The performance, however, never quite achieved the necessary refinement. Dynamics were not as hushed as they should be. Bluntness missed the score's bittersweet nature.
Young's conducting style better fit the rollicking opening movement of Ravel's Piano Concerto in G major. Pianist Louis Lortie invested the solo part with vitality in that first movement, but he couldn't (or didn't) soften the edges of his tone in the Adagio to give it a jazz ballad feel, which would have revealed the music's simplicity. The finale raced to a breathless finish.
Harvey Steiman