United Kingdom Beethoven, Mozart, Charles Hallé and Sibelius: Heejae Kim (piano), Hallé / Jonathon Heyward (conductor). King George's Hall, Blackburn, 12.4.2019. (MC)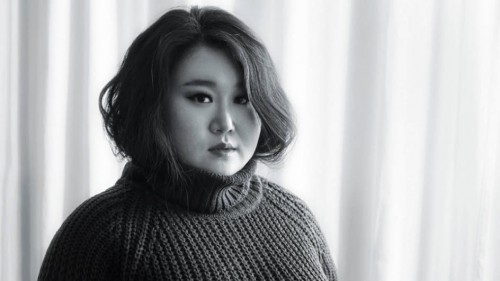 Beethoven – Overture: Leonore No.3
Mozart – Piano Concerto No.17, K453
Charles Hallé (orch. C.P. Wagner) – Souvenir and Scherzo
Sibelius – Symphony No.5
This is the second time the Hallé has played at King George's Hall, Blackburn in just two months, the third concert in less than a year. Taking the baton for this concert was Jonathon Heyward who sadly is coming to the end of his two-season tenure as Hallé assistant conductor. A group of young people from a local school seemed captivated by Heyward, such an engaging American conductor of their own generation who was decked out in a blue suit and odd socks, one light blue one pink. Displaying such a considerable musical talent and appealing personality, one senses that big things are in store for Heyward.
For three quarters of the concert it was a distinct Austro/German affair. Commencing with the Overture, Leonore No.3 the most successful of the four overtures Beethoven wrote for his opera Fidelio. Under, Heyward this was a lucid and well-balanced performance although it did not quite have the drama and level of foreboding reflecting the opera's prison incarceration theme that I wanted. Making a real impact, the off-stage trumpet announcing Florestan's reprieve, sounded suitably haunting.
Next was Mozart's magnificent Piano Concerto No.17 one of six such works this creative genius had written the same year. South Korean soloist Heejae Kim excelled in this magnificent score and by avoiding interpretive excess and outward show let Mozart's music speak for itself. Mozart was at his most inspired in the Andante with Kim exposing the introspection and inscrutability of the writing that felt almost sacred in the manner of an elegy. Memorable too was the brilliant Finale, a variation movement, with the theme reminiscent of Papageno's first aria from his opera The Magic Flute which Kim just skipped through, adding abundant vitality to her winning playing.
Fitting was the Hallé's commemoration of its founder Sir Charles Hallé who was born two hundred years ago on the day prior to this concert. I have not heard any works by Charles Hallé previously and here we were given his Souvenir and Scherzo, two piano pieces most effectively orchestrated by Christoph Maria Wagner. Marked was the influence of Mendelssohn in both works and to my ears the fresh, squally feel of the sea was a constant presence in a pair of works that I am glad I had the opportunity of hearing.
Sibelius started writing his imposing Fifth Symphony as the storm clouds were gathering over Europe, prior to the outbreak of World War One, a work that occupied him through to its final form in 1919. During what must have been a tortuous undertaking, Sibelius wrote 'It's as if God the Father had thrown down the tiles of a mosaic from heaven's floor and asked me to determine what kind of picture it was.' Heyward and his players assigned convincing concentration and intensity to the drama of this remarkable symphony, a glorious masterpiece of twentieth century music. The score opened with a strong atmosphere of restlessness and pent-up anxiety – an almost suffocating intensity. A realistic depiction of a Nordic landscape remarkable was the point when the music erupted into life with all the invigoration of an icy mountain stream. In the Andante, Heyward created a palpable tension with bright shafts of light breaking through the murky grey. Splendidly paced, there was a tremendous breadth and penetrating nobility about the closing movement. One of the great episodes in classical music, the famous 'Swan Hymn' – inspired by a wedge of swans passing overhead – was intoned gloriously by the horn choir and a special highlight.
Michael Cookson
For more about the Hallé click here.