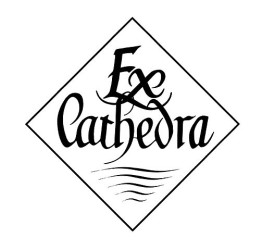 'From the heart' – Ex Cathedra announces its 50th anniversary season
Ex Cathedra, the world-class choir and Early Music ensemble founded in Birmingham by Jeffrey Skidmore, has announced a typically distinctive season of concerts for its 50th anniversary season, a programme that comes 'from the heart' – as Beethoven wrote in the score of his Missa Solemnis, one of the highlights of the season.
Since founding Ex Cathedra in 1969, Skidmore has been surprising audiences with concert series that combine the best, the unfamiliar and the unexpected in the choral repertoire – always underpinned by detailed research – whilst maintaining an unparalleled commitment to the commissioning of new choral music.
Ex Cathedra's 50th anniversary season is no exception. Skidmore and his highly-regarded singers will bring unmissable performances of choral masterpieces such Bach's Mass in B Minor and St John Passion, Beethoven's Missa Solemnis and Rachmaninoff's 'Vespers'.  The season will also include a wide range of music from the Renaissance to leading composers of today who have been commissioned by Ex Cathedra, including composer-in-residence Alec Roth, James MacMillan, Liz Johnson, Roxanna Panufnik and Stevie Wishart.
Beethoven's Missa Solemnis sees Ex Cathedra join forces with the City of Birmingham Symphony Orchestra as it launches its own centenary, and together these great Birmingham music institutions will celebrate Beethoven's 250th birthday year. Carolyn Sampson, Sophie Rennert, Andrew Tortise and Roderick Williams form a mouth-watering cast of soloists. Sampson and Tortise began their professional careers as regular members of Ex Cathedra, whilst Williams has a longstanding relationship with the choir, including as a composer.
Bach is an integral part of any Ex Cathedra season and the Mass in B Minor and Good Friday performance of the St John Passion promise to be memorable occasions. The soloists for these concerts will comprise outstanding current members of the choir, part of Ex Cathedra's commitment to nurturing the UK's finest young professional singers, with another alumnus, Marcus Farnsworth, returning to sing the role of Pilate on Good Friday.
Its dedication to supporting young singers will see Ex Cathedra welcome its third cohort of graduate singers to its Scholarship scheme, and a new intake of Student Scholars in its partnership with the Royal Birmingham Conservatoire, whilst the group has recently appointed Sarah Latto and Tori Longdon as its first two Associate Conductors.
The season opens with two performances of the Rachmaninoff Vespers, at Gloucester Cathedral as part of the Three Choirs Festival and in Birmingham. Its commitment to the region will also see Ex Cathedra perform at Coventry Cathedral, Hereford Cathedral, in Leicester, Shrewsbury, Wolverhampton as well as its Birmingham season, alongside its appearances at St John's Smith Square in London.
With tickets for concerts starting at £13 or lower, tickets for full-time students and under 18s available for just £5, and £8 tickets available for anyone aged 18-30 not in full-time education, Ex Cathedra aims to make its inspiring and uplifting concerts accessible to everyone.
For full details of Ex Cathedra's concerts click here.
Summer Music by Candlelight 2019
EX CATHEDRA
Jeffrey Skidmore, conductor
6 Jun 2019, 8.30pm – Hereford Cathedral
14 Jun 2019, 8pm – St Mary's Church, Shrewsbury
18 Jun 2019, 8.30pm – Birmingham Cathedral
18 Jun 2019, 8.30pm – Birmingham Cathedral
18 Jul 2019, 8.30pm – Buxton International Festival
Programme to include Stevie Wishart Voicing the Dawn (world première)
Rachmaninoff Vespers
EX CATHEDRA
Jeffrey Skidmore – conductor
Martha McLorinan – mezzo soprano
Jeremy Budd, tenor
29 Jul 2019 – Gloucester Cathedral, Three Choirs Festival
27 Oct 2019 – Town Hall, Birmingham
Bach, Mass in B Minor
EX CATHEDRA Choir & Baroque Orchestra
Jeffrey Skidmore – conductor
Elizabeth Adams, Katie Trethewey, Amy Wood – soprano
Martha McLorinan – alto
Paul Bentley Angell, James Robinson – tenor
Greg Skidmore, Lawrence White – bass
1 Dec 2019, 4pm – Town Hall, Birmingham
Christmas Music by Candlelight
EX CATHEDRA
Jeffrey Skidmore – conductor
Alexander Mason, Rupert Jeffcoat – organ
4 Dec 2019, 7.30pm – Hereford Cathedral
6 Dec 2019, 7.30pm – St Chad's Church, Shrewsbury
7 Dec 2019, 7.30pm – St Peter's Church, Wolverhampton
10 Dec 2019, 7.30pm – St John's Church, Hagley
12 Dec 2019, 7.30pm – St John's Smith Square Christmas Festival, London
13 Dec 2019, 7.30pm – St James the Greater, Leicester
16 Dec 2019, 7.30pm – Coventry Cathedral
18 Dec 2019, 7.30pm – St Pauls' Church, Birmingham
19 Dec 2019, 7.30pm – St Pauls' Church, Birmingham
20 Dec 2019, 7.30pm – St Pauls' Church, Birmingham
21 Dec 2019, 7.30pm – St Pauls' Church, Birmingham
22 Dec 2019, 7.30pm – St Pauls' Church, Birmingham
Angels, Stars & Kings – family Christmas concert
EX CATHEDRA
EX CATHEDRA Academy of Vocal Music
Jeffrey Skidmore – conductor
Alexander Mason – organ
21 Dec 2019, 4pm – St Pauls' Church, Birmingham
Beethoven, Missa Solemnis
EX CATHEDRA
City of Birmingham Symphony Orchestra
Jeffrey Skidmore – conductor
Carolyn Sampson – soprano
Sophie Rennert – mezzo soprano
Andrew Tortise – tenor
Roderick Williams – bass
26 Jan 2020, 4pm – Symphony Hall, Birmingham
Bach, St John Passion
EX CATHEDRA Choir & Baroque Orchestra
Jeffrey Skidmore – conductor
Bradley Smith – Evangelist
Lawrence White – Jesus
Marcus Farnsworth – Pilate
Elizabeth Adams, Angela Hicks – soprano
Martha McLorinan – alto
Paul Bentley-Angell, James Robinson – tenor
10 Apr 2020, 2pm – Symphony Hall, Birmingham
EX CATHEDRA
Jeffrey Skidmore, conductor
11 Jun 2020, 8pm – Hereford Cathedral
12 Jun 2020, 8pm – St Chad's Church, Shrewsbury
16 Jun 2020, 8pm – Birmingham Cathedral
17 Jun 2020, 8pm – Birmingham Cathedral