Switzerland Beethoven, Mahler: Isabelle Druet (mezzo-soprano), Eric Cutler (tenor), Paul Lewis (piano), Tonhalle Orchester Zurich / François-Xavier Roth (conductor), Tonhalle Maag, Zurich, 4.5.2019. (JR)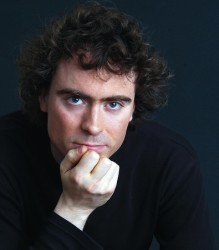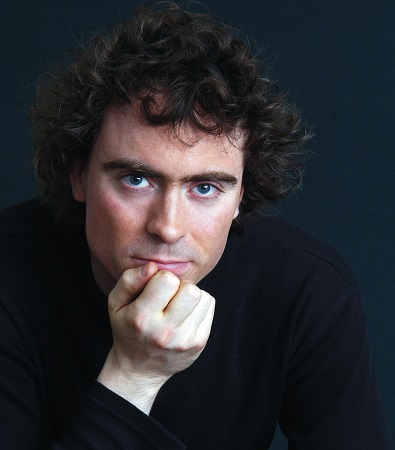 Beethoven – Piano Concerto No.2 Op.19 
Mahler – Das Lied von der Erde 
Beethoven was only 25 when, in 1795, he completed his compositional studies with Joseph Haydn and presented to the Viennese public his first work (now known as his Second Piano Concerto – his First Concerto was actually composed later). Beethoven had begun sketches for the work some 10 years earlier and revised it continually. He never felt it was one of his best works; it is however remarkably fine for a young man, even if not performed as often as his last three piano concertos. It is a work, not unnaturally, of youthful freshness and vitality and pays homage, in the first movement, to Mozart. Young British pianist Paul Lewis gave a superlative, civilised account of the work – he took private lessons from Alfred Brendel and his restrained perfection is, I venture to suggest, audible in the playing of his pupil. Lewis favours the works of Beethoven and Schubert; his recordings ten years ago, under Jiří Bělohlávek and the BBC Symphony Orchestra, of all five concertos won considerable critical acclaim.
Lewis's style is unpretentious and unassuming, in no way flamboyant or exaggerated, simply imbued with musical feeling and refinement. The performance was a delight from beginning to end, playing often of the utmost delicacy, articulation crisp, technique secure, all with a flowing elegance. Baton-less François-Xavier Roth looked rather funereal in a dark suit yet accompanied Lewis with Gallic charm, often hopping around and nodding frenetically in time with the rhythms. Roth is well known to British audiences; after two years as assistant conductor to the London Symphony Orchestra, he is now their principal guest conductor. He was also associate guest conductor of the BBC National Orchestra of Wales and is now most often in Cologne, where he heads the Opera and the Gürzenich Orchestra. As an encore, Lewis gave us a delightful rendering of Schubert's Allegretto.
Few will have spotted, I guess, Lewis's tiny badge – the European flag. Too late to prevent Brexit I fear but Lewis made many new European friends at the Tonhalle on this occasion.
Mahler's The Song of the Earth should have been his Ninth Symphony, but Mahler was superstitious, so he gave it no number. In truth, it is more of an orchestrated song cycle than a full-blown symphony; some regard his massive Eighth Symphony as a complementary work. The orchestra frequently takes on a chamber music quality, with just two singers giving the work a degree of intimacy (as opposed to the overwhelming 'Symphony of a Thousand').
The six songs are taken from Hans Bethge's The Chinese Flute, a collection of Chinese poems from the eighth century; they focus on the fleeting nature of life itself and bidding farewell to it. A year earlier Mahler had been forced to give the helm of the Vienna State Opera, his eldest daughter had died and he had been diagnosed with a defective heart valve which led to his death four years later.
Roth brought us two young singers, who were nigh ideal. Iowa-born tenor Eric Cutler is a recent Lohengrin (Brussels), Erik (Flying Dutchman, Baden-Baden) and Florestan (Hamburg). A great bear of a man in the mould of John Mitchinson, Cutler was mightily impressive. He had, above all, the sheer volume required to override the vast orchestral forces mounted against him in the first song. Cutler was charming in 'Youth', accompanied by chirpy, chattering woodwind. In his final song, also telling of drink, Cutler was lusty, evocative through diction and actions, and brought each song to life. Both soloists were telling a story in each case, not just singing the notes. Top notes were successfully reached and most impressively held.
French mezzo Isabelle Druet brought great beauty and consolation to her three songs. It was only a pity she seemed unsure what to do with her left hand, often a distraction. Druet was amply touching and evocative in 'The Solitary One in Autumn' and in 'Beauty'. This is a difficult work in which to achieve the right sonic balance and Roth did not always succeed on this count. However he drew fine performances from the principals and members of the Tonhalle Orchestra, particularly the woodwind.  As the prophets of doom, the growling double basses and trombones also made their distinctive presence felt. In the moving final song, the entire audience seemed to stop breathing; or at least they stopped unwrapping noisy cough sweets, as the word 'Ewig' was repeated several times, the music fading into silence, or as Benjamin Britten aptly put it, the music is 'imprinted on the atmosphere'.
No one dared or wanted to break the silence at the end, even after Roth had lowered his hand – it was as though the audience was in a trance. And did I see Roth wipe away a tear at the end?
John Rhodes