United States Tchaikovsky, Shostakovich: Vadim Gluzman (violin), Cleveland Orchestra / Michail Jurowski (conductor), Severance Hall, Cleveland, Ohio, 2.5.2019. (MSJ)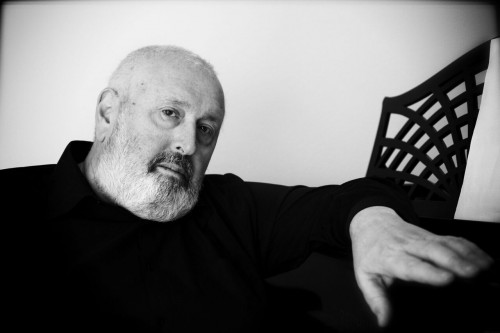 Tchaikovsky – Violin Concerto in D major, Op.35
Shostakovich – Symphony No.11 in G minor, Op.103, The Year 1905
The phrase 'triumphant debut' is a cliché, but if ever the phrase were warranted, it was on this occasion — the Cleveland Orchestra debut of conductor Michail Jurowski, also making his first appearance in the United States. Known more as the father of conducting sensations Vladimir and Dmitri, Michail made it clear that if he isn't world-famous, it is only because he has no interest in playing the fame game.
In recent years, Cleveland listeners have enjoyed hearing music director Franz Welser-Möst growing confident in his ability to preserve and re-establish his own distinctive sound. That said, he is not afraid to invite guest conductors who draw out something very different from the ensemble. Jurowski transformed Welser-Möst's sleek refinement into a much darker, visceral tone. Even the Tchaikovsky Violin Concerto in the first half was remarkable for the authentically Russian orchestral contribution.
But the second half did not pale in relation to its glamorous program-mate. Shostakovich's Eleventh Symphony is big and glowering, ostensibly written to commemorate Russia's failed 1905 uprising, a precursor to the Communist revolution that came a dozen years later. As with so much from this composer, the symphony also has undercurrents of dissent, which prompted Shostakovich's 19-year old son Maxim to whisper to his father at the dress rehearsal, 'Papa, what if they hang you for this?'
The challenge of No.11 is of focus, as it doesn't have the relentlessness of say, either the Eighth or Tenth Symphony. But Jurowski's hand was so steady on the wheel that the narrative unfolded in one massive breath. Rather than opting for theatrical show, most of his movements were small, efficient, concentrated. But when he made a big gesture, it brought big results.
The opening was bleakly cold, establishing an ominous tension that did not release listeners until an hour later. While many passages were played with a throbbing Russian vibrato, the opening theme and its many returns were shrewdly bleached out, almost vibrato-free. Jurowski drew vivid colors from the winds and brass — not unlike the richness achieved the previous week with guest conductor Stephane Dénève, but darker, heavier — while maintaining the trademark Cleveland clarity.
The violence of the second movement, depicting a massacre, was terrifying, particularly when it abruptly cut off, leaving only softly trilling strings tingling like goosebumps on the skin. In the third movement, Robert Walters found moving intensity in the mournful English horn solo.
And while the final movement becomes very active — except for one stark recollection of the opening — the tension never abates, all the way to the closing pages, in which brazen bells pierce through textures to hair-raising effect. At the very end, the audience was transfixed, afraid to break the spell until Jurowski let out a gasp of breath and dropped his arms to his sides. Then a true roar broke out. In thirty-five years of concertgoing, I don't recall hearing such loud shouting for a conductor as the ovation 75-year-old Jurowski received when he turned to the audience — and the orchestra was applauding, too. Let us hope this belated first visit is not his last.
None of this is meant to detract from the success of the first half, either. Being both a Shostakovich fan and a jaded critic, I was not exactly chomping at the bit to hear yet another reading of Tchaikovsky's ubiquitous Violin Concerto. But Vadim Gluzman was compelling. I have heard some tremendous versions over the years, including Gil Shaham's gorgeous singing and Nadja Salerno-Sonnenberg's drama, but Gluzman pushed aside any others and claimed ownership, in the Heifetz mode — brilliant but serious, delivered with absolute mastery.
In fact, in one detail, Gluzman actually outdid Heifetz, who famously played octaves slightly out of tune to draw the audience's ear to their difficulty. When played perfectly in tune, octaves can be mistaken for the lower pitch, with the upper pitch sounding like a natural overtone. Gluzman is so assured, that he wasn't tempted into tweaking the intonation.
With plenty of charm and bravura, Gluzman refused to be merely showy, and dug into the emotional moments as if experiencing them for the first time. Sparingly, he brought his volume level down daringly low, yet in fuller passages had no trouble soaring out above the orchestra. His tempo for the finale was astonishingly fast, yet with every note discernibly articulated. The audience rightly demanded an encore, and Gluzman daringly chose the introspective sarabande from Bach's Partita No.2 in D minor, as if to steer things toward the darker direction in the second half.
Among the finest musicians in the world, Jurowski and Gluzman made a seamless and powerful partnership, and deserve to be more widely known. The chance to experience them both in a single concert was a treat.
Mark Sebastian Jordan